CARBONDALE — New details from the SIU Carbondale Police Department about a domestic disturbance at Carbondale Mayor John "Mike" Henry's home appear to contradict his public claim that "(t)here was never any violence, or threat of violence."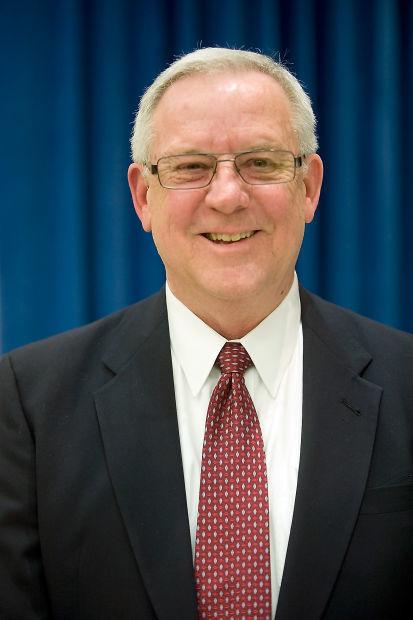 An incident report obtained from SIU Police via a Freedom of Information Act request describes injuries to Mayor Henry, and blood on the clothing of his wife, Theresa "Terri" Henry, when officers responded to their home in the early morning of Sunday, March 31.
"John had a bite mark on his right hand and scratches on his chest from some type of struggle over a cell phone with Theresa," described the reporting officer, Anthony Stein.
Theresa, meanwhile, had "bloody clothing," where she "reported being struck," Stein added, in the heavily redacted documents obtained from SIU PD.
Multiple Carbondale Police Department officers were already at the scene of the disturbance on West Hill Drive, when four SIU police officers were dispatched at 12:07 a.m. March 31 for a "domestic disturbance."
The SIU officers were brought in to "complete an independent investigation at the request of the Carbondale Police Department," according to a news release issued by the Carbondale Police Department on April 1.
Two Carbondale officers had been on a burglary foot patrol that Saturday night, March 30, when they "heard a female screaming," the SIU Police report states. They followed the screams to a residence on Hill Street, where they discovered Mike Henry inside and Theresa Henry outside.
SIU Police policy generally requires an arrest be made in cases where a domestic incident shows signs of a predominant physical aggressor, explained SIU Police Chief Benjamin Newman.
However, no arrests were made that night, due to inconsistencies in the statements given by Henry and his wife (which are redacted in the report provided to The Southern), and due to "lack of evidence," the report said.
You have free articles remaining.
"Due to the inconsistent statements and lack of evidence, Cpl. Fager called the on-call Assistant State's Attorney, Neil Holley, who advised us to document the incident for later review," Stein's report continued. "I then gave both John and Theresa a Crime Victims Advocacy Brochure. John willingly left the house for the night."
That night, there were "no injuries which required medical treatment," the Carbondale Police Department said in its April 1 news release.
When asked about the absence of medical treatment, Chief Newman said the SIU Police Department complied with its protocols that night.
"Each officer that responds to an event has to evaluate scene security, injuries and other factors, and based on the initial response it would have been up to the responding officers to determine whether they thought medical attention was necessary," Newman said. "There was a CPD first responding officer and our first responding officer, and both had opportunities to make a medical assessment. If we or they determined someone needed medical attention we absolutely would have called."
On April 5, the SIU Police Department forwarded its investigation to the office of Jackson County State's Attorney Mike Carr. Carr may now decide whether to prosecute the case, drop the case, or refer it back to the SIU PD for further investigation, Newman said.
When contacted on Tuesday, Carr said he had not yet received the SIU Police report in his case management system, and couldn't comment on the matter without having seen the report.
No arrests have been made in the case, and no charges have been filed against Mike or Theresa Henry. Photographs of the injuries sustained that evening were redacted in the police report provided to The Southern.
When contacted Wednesday afternoon, Theresa Henry reiterated that there was no violence that night. "It's just a stressful time to run for mayor again," she said.
Mayor Henry did not respond to two calls in two days seeking comment. In a previous explanation of the incident published on Facebook on April 1, he wrote:
"Our porch doors were open and our arguing drew the attention of a police foot patrol, who were walking the neighborhood in response to some recent thefts ... There was never any violence, or threat of violence. Just some hurt feelings in a difficult family situation."
Assistant State's Attorney Neil Holley could not be reached for comment Wednesday.