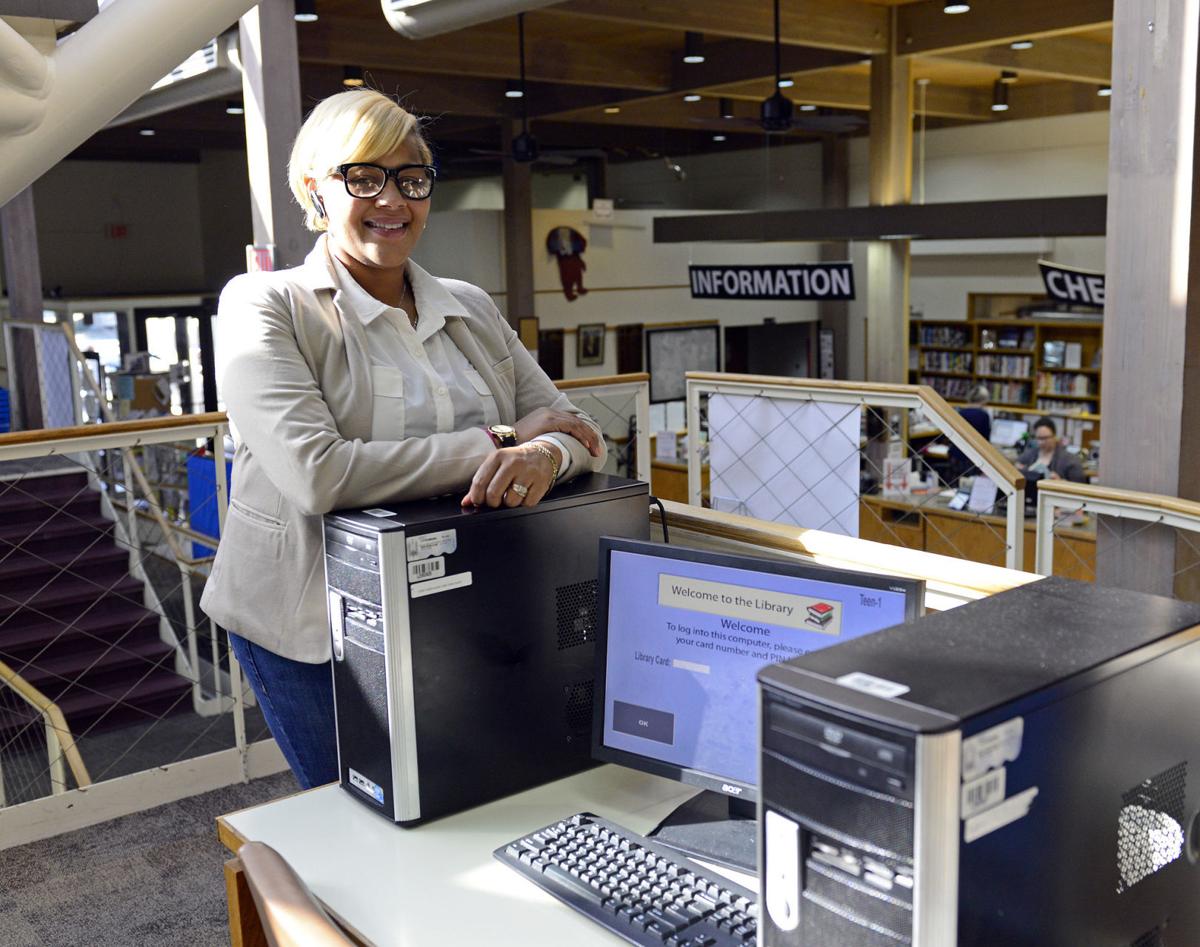 CARBONDALE — Two local social workers will share their experiences in dealing with those who are homeless and impoverished at a forum on poverty Wednesday at Carbondale Public Library.
CARBONDALE — When Shannon Butler arrived for her internship at the Carbondale Public Library…
This "Community Forum on Poverty: Working with Vulnerable Children, Youth & Adults in Jackson County" is coordinated by the Sparrow Coalition, Carbondale Public Library and Imagining Geographies. The forum begins at 5:30 p.m. at the library, 405 W. Main St. in Carbondale.
Slated to share their experiences are Shannon Butler, a master's degree social work candidate who is the first social-work intern at the Carbondale Public Library; Butler, who experienced homelessness as a child, works to help those who are homeless or at-risk of becoming homeless. Since starting the position in the fall, Butler has served more than 60 individuals, helping to negotiate and secure housing for some of them.
Also expected to speak is Melinda Pierson, a social worker at Carruthers Elementary School in Murphysboro since 2010. Before she became a social worker, Pierson was also involved in policy and politics at the state level in North Carolina and with various economic development and environmental nonprofits in an advocacy role.
For more information, contact Diana Brawley Sussman, library director, at 618-457-0354, ext. 313.
Be the first to know
Get local news delivered to your inbox!