CARBONDALE — Jackson County State's Attorney Mike Carr has declined to charge Carbondale Mayor Mike Henry for his role in a domestic dispute with his wife, Theresa, to which Carbondale and Southern Illinois University police responded on Saturday, March 30.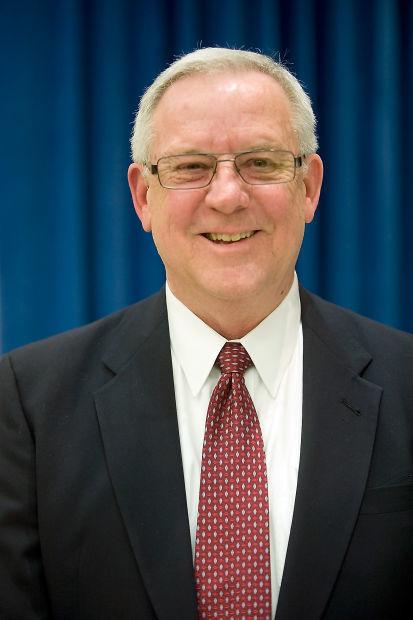 The argument, which Theresa Henry told police evolved into a struggle over a cellphone, resulted in a bite mark and scratch marks on Mayor Henry, Carr confirmed, plus "small blood smear spots," on Theresa Henry's clothing, apparently from her husband's bite injury.
However, the minor nature of the violence and the disinterest in pursuing the matter shown by both parties led Carr's office to decline prosecution, he wrote in the declination letter sent to the SIU Department of Public Safety, later obtained by The Southern.
"Our burden in a criminal case is to prove beyond a reasonable doubt that the victim received a battery and that it was without justification. Proving beyond a reasonable doubt that the actions taken by either were not justified is not possible if there are different versions of what happened or in cases w(h)ere the parties take a position which does not support prosecution," Carr wrote.
Theresa Henry, who is listed as the victim in Carr's declination, showed "no evidence of physical injury," from the altercation, though she did claim she was slapped in the face during the incident, Carr wrote.
After describing the incident, Carr challenged public statements by Mayor Henry that "There was never any violence, or threat of violence," that evening, "(j)ust some hurt feelings in a difficult family situation."
Those statements, made the night before the April 2 election, have been scrutinized publicly since The Southern on Wednesday published information from the SIU police report describing the injuries police documented.
"While the parties may have chosen to reconcile their differences privately there was violence, though minor, and it resulted in police intervention," Carr wrote.
Theresa Henry also said there was no violence that evening, when asked about the SIU police report.
You have free articles remaining.
"It's just a stressful time to run for mayor again," she told The Southern on Wednesday.
Two Carbondale police officers were drawn to Henry's house around 11:45 p.m. on March 30, when they "heard a female screaming," while doing foot patrol, according to an April 1 news release from the Carbondale Police Department.
They followed the screams to a residence on West Hill Street, where they discovered Mike Henry inside and Theresa Henry outside.
SIU officers were then brought in to "complete an independent investigation at the request of the Carbondale Police Department," the CPD explained.
Ultimately, no arrests were made that night, due to inconsistencies in the statements given by Henry and his wife and due to "lack of evidence," SIU Police indicated in its report.
Instead, the case was forwarded to Carr.
In a phone message left with The Southern, Carr said he preferred not to comment further on his decision to decline the case, saying he didn't want to cause people to "feel that the State's Attorney is going to lash out publicly on whatever is the position that a victim may be taking," in domestic violence incidents.
Previously, Carr has described the importance of respecting victims' wishes when prosecuting domestic violence.
"(D)epending on the level of the injury — it would be a rare circumstance where we would want to do something contrary to the victim's wishes," Carr told The Southern in 2015.
Efforts to contact Mayor Henry and Theresa Henry were unsuccessful Friday afternoon.