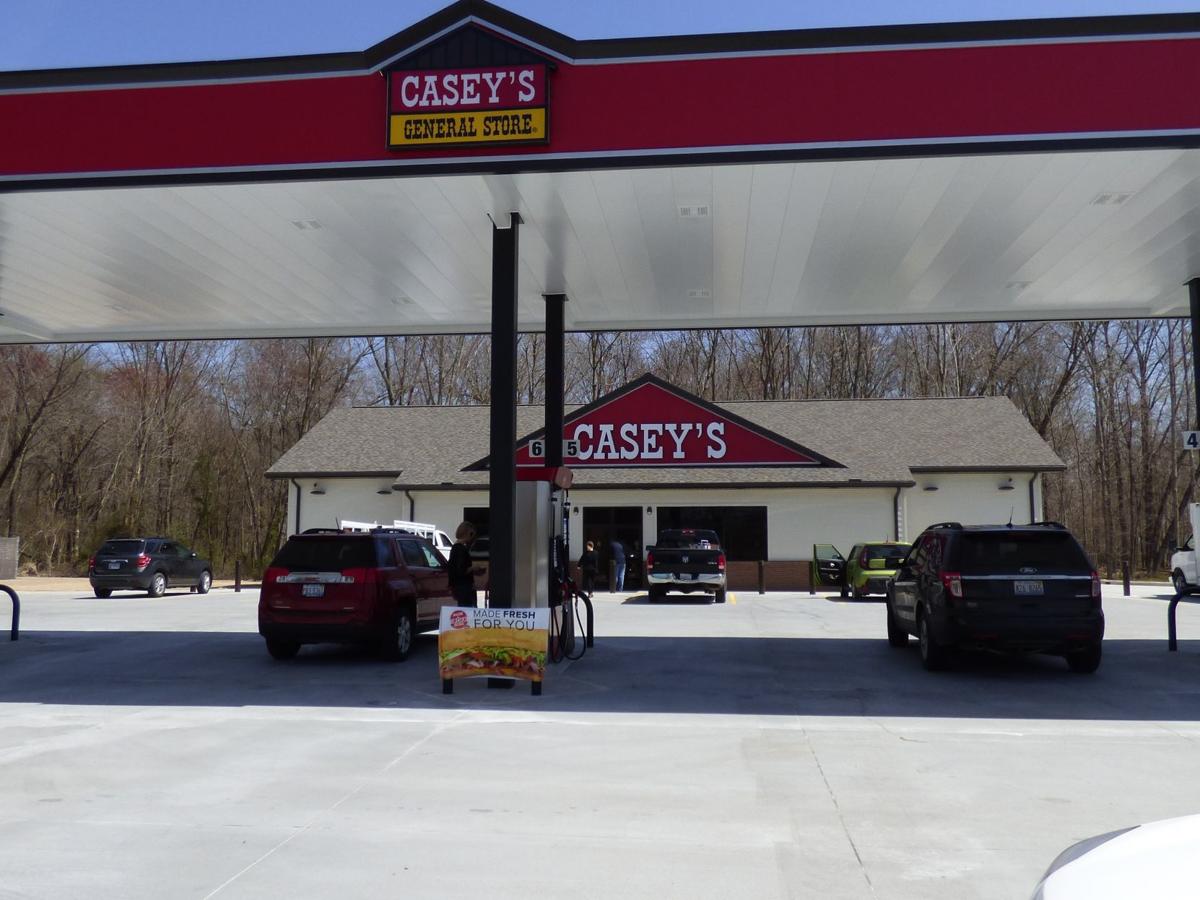 CAMBRIA — As of Thursday, thirsty drivers and their vehicles can fill up at a new Casey's General Store in Cambria.
Desirae Crow, manager of the store, said it is a newer style store, but has the same features as other Casey's stores. The store has five gas pumps, a sub shop, pizza, soda fountain, coffee, donuts and a large selection of cold beverages.
"We've had a steady flow today. Everyone's super excited for us to be here, and I'm excited for us to be open," Crow said.
In March 2017, Cambria Mayor Steve Gottschalk told The Southern Illinoisan how beneficial a gas station convenience store would be to the village while talking about why Cambria needed to pass a package liquor sale ordinance.
"A store like Casey's would be another gas station in Carbondale and Carterville, but it's a way of life in a town like Cambria," Gottschalk said in 2017.
Fast forward a year and a couple weeks or so, and Casey's General Store opened at 5 a.m. Thursday, in Cambria. Crow said people were waiting outside before 5 a.m. Village trustees Robin McFarlin and Suzette Coffey were first in line.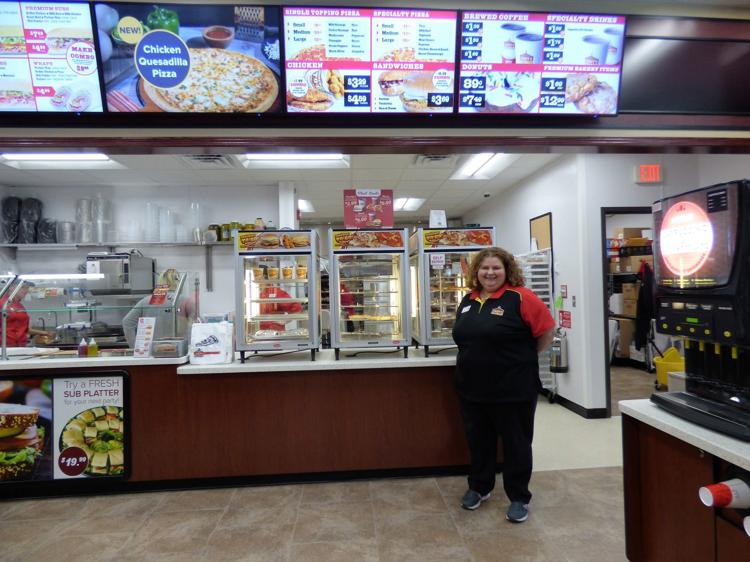 "We talked about how good it would be for the community, and sure enough, it came through," Gottschalk said.
The mayor said he had not been contacted by Casey's when he made that comment to the newspaper in 2017. In fact, he had been told by a couple convenience store companies they were not interested in coming to Cambria because the village did not allow package liquor sales.
"One of the things the board realized up front is that to get that type of business to come to town, we would have to get the ordinance passed," Gottschalk said.
In April 2017, Cambria residents passed a liquor sales ordinance by a vote of 144 to 42. Gottschalk said it was key to getting Casey's to come to town.
Coffey said she and McFarlin were first in line by design. They were the board members who collected the signatures to get the alcohol ordinance on the ballot. The first time they tried, they failed to get the number of signatures required. So, they tried again.
"We have described it all along as our baby. When the lights came on this morning, it was something we had been waiting on for over two years. It was really exciting," Coffey said.
A grand opening celebration will be from 11 a.m. to 1 p.m. Friday at the new store, located at 917 S. Maple St. (just north of Dollar General). The event will feature a ribbon cutting at noon. Guests will have a chance to win prizes, including a $50 gift card, free gas for a year, a gift basket and five-pound candy bars. Coffee will be free. Guests can buy fountain and frozen drinks for 59 cents and cookies and donuts for 39 cents.
Gottschalk said some of the elderly folks in town were invited, and chairs will be available. He expects people will be lined up ordering pizzas after the celebration.
"We are just happy Casey's has chosen to locate a business in Cambria. Our next step is to start reclaiming the old Mini Mart property. Someone has purchased it, and they are cleaning up the property," Gottschalk said.
Be the first to know
Get local news delivered to your inbox!