CARTERVILLE — "None of us are exempt from the effects of child abuse," Alicia Barr of Illinois State Police said.
Barr, who also served on the Illinois Child Death Investigation Task Force, was one of the main speakers at the 2019 of Child Abuse Prevention Month Kick-off Friday morning at John A. Logan College.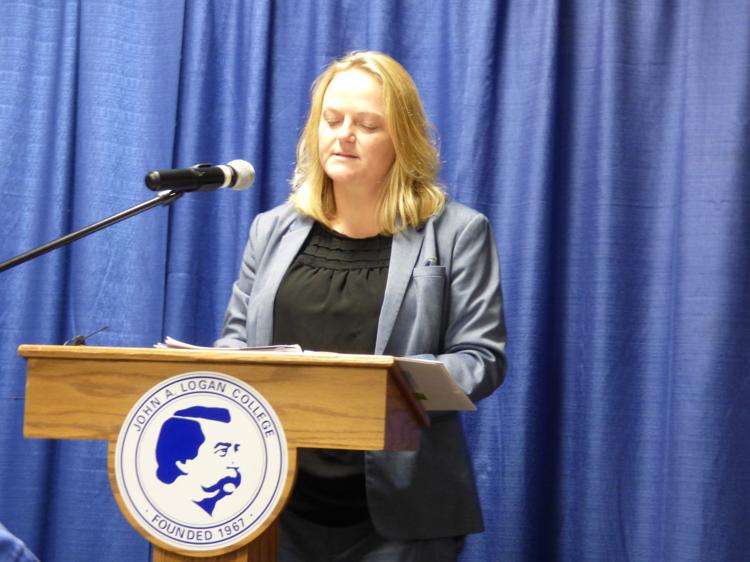 Barr grew up in a small town in Iowa and said the first time she saw child abuse was as a college student working three jobs, one each at the county jail, police department and daycare.
One of the children at the daycare was a cute little boy who was very quiet and withdrawn. Barr worked with him for about two months before he started to open up and play with other children. The first words he said to her were, "my daddy's in jail."
Over time, she started to see him change for the better, so she believes the abuser was probably his dad. When the little boy's dad was released from prison, the father murdered the little boy's mom.
"Trust your instincts. If something seems amiss, it probably is," Barr told those attending the kick-off. "Call 1-800-25-ABUSE."
She also said that is not all people can do to help victims of abuse. Other ways to help include volunteering with an agency that works to help victims and prevent abuse. Educate others about abuse and neglect.
One of the things the Illinois Child Death Investigation Task Force does is educate parents about safe sleep. They teach that the only safe place for babies to sleep is on their backs in their own beds without soft bedding, bumper pads and soft toys.
In 2018, the task force investigated 22 possible co-sleeping deaths, and found 14 of those deaths were verified as co-sleeping deaths. In 2017, seven of 32 deaths were attributed to co-sleeping.
"In the past two years if parents had been educated about co-sleeping, 21 children would still be here," Barr said. "Deaths from co-sleeping are 100 percent preventable."
You have free articles remaining.
Keep reading for FREE!
Enjoy more articles by signing up or logging in. No credit card required.
Other speakers included Jo Poshard of The Poshard Foundation for Abused Children, Brittney Hale of Prevent Child Abuse Illinois, Rob Schmink of DCFS and Dr. Kathy Swafford of Children's Medical and Mental Health Resource Network.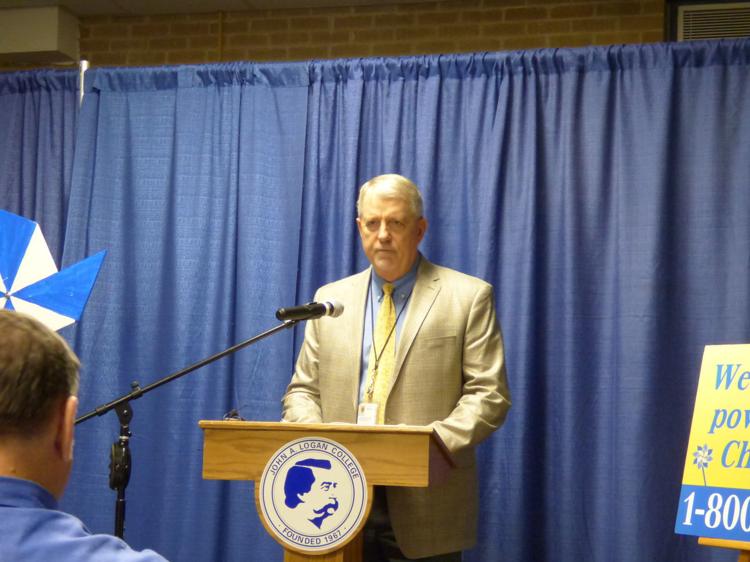 Schmink told the crowd that Illinois Department of Children and Family Services opened 920 investigations in Williamson County last year involving 1,675 youth, and 220 children were living in substitute care.
"We want to make sure they are better off after coming into our line of sight," Schmink said. "We have to do better, and I believe we can."
Dr. Swafford talked about the effects of adverse childhood events (ACEs) and trauma that often carry over into adulthood, including research that it affects long-term health and causes changes in gene expression and blood chemistry.
"We are only beginning to recognize lifetime changes we are talking about today," Swafford said.
Swafford said not all is lost. She told the audience they can help build resiliency in a child or family, asked them to become advocates for the organizations that help children and parents or mentors for children, and to donate.
"One caring adult can make a difference in the life of a child," Swafford said. "Preventing child abuse is not a once and done contribution. Everyone has a role to play."
Agencies that work to prevent child abuse and care for the victims of child abuse and neglect in Southern Illinois also had an information fair where others could learn about the work they do.
Remember, if you suspect a child is being abused or neglected, call 1-800-25-ABUSE (1-800-252-2873).