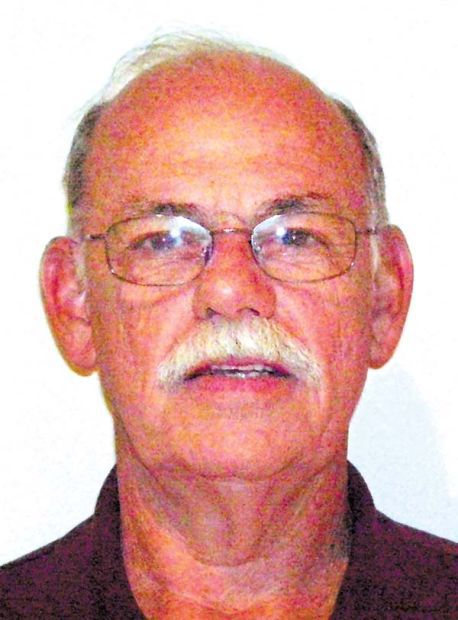 DU QUOIN — Du Quoin Mayor Guy Alongi said it was "with regret" that he and the City Council accepted the resignation Monday of councilman Dale Spencer — he was forced out after the Illinois Municipal Retirement Fund said because he was receiving a pension he earned for previous service to the city, he could not also serve on City Council at the same time.
Spencer was first elected to City Council in 1997, and later worked for the city of Du Quoin. After he retired from the city, he started collecting his pension. He decided in 2014 to come out of retirement and run for City Council again. City Council members are paid $4,800 per year and pay into the IMRF.
Officials in Du Quoin see Spencer's resignation as particularly unfortunate because Spencer thought he had covered his bases when he decided to run in 2014. The mayor's administrative assistant, Andrew Croesman, said Spencer had two calls with the IMRF in which he was told his returning to the Council wouldn't pose a problem with the IMRF and his pension. That, apparently, was bad advice.
"According to IMRF, since Mr. Spencer previously served in the position of City Commissioner and participated in IMRF, he cannot serve in the position now and elect not to participate in IMRF," a news release from the city reads. "Therefore, IMRF has indicated that if Mr. Spencer chooses to continue his service as City Commissioner he will be forced to re-enroll in IMRF and will cease receiving his pension benefits."
Alongi said he remembers the moment two years ago when Spencer was thinking about running. He said Spencer seemed to want to do the right thing.
"He told me, 'Guy, I've got to check and make sure this is not going to affect my pension,'" Alongi said. After Dale called the IMRF, he called Alongi.
"He's said, 'I've been given the green light,'" Alongi remembered.
Alongi said it was "sad" that a person who was doing good work for the city should have to retire because of a technicality.
"He was the second highest vote-getter," Alongi remembered of the city's election results.
The unexpected decision from the IMRF put Spencer between a rock and a hard place — get paid or serve.
"The City and Mr. Spencer received a correspondence from the IMRF Benefits Manager on February 19, 2018, which notified the City and Commissioner Spencer that if he chooses to remain on the City Council, he would be required to pay back his earned pension payments for the period May 11, 2015 through March 2018, and all future pension payments would be suspended," according to the release.
The fight isn't over, though. The the city and Spencer plan to appeal the decision. Spencer said flatly that he did not know he was breaking any rules when he ran.
Rhett Barke, the city's labor attorney, said they have 63 days to file the appeal, which could be approved by a review board but may have to go all the way to an administrative law judge for a final determination.
Barke said the primary reason for the appeal was to ensure Spencer won't have to pay back the pension payments he received since taking office. But, there's also an element of principle to the appeal, as well.
"I did everything I was told to do," Spencer said, adding that had he known, he would have acted differently.
"If they would have said, 'no you can't run to start with,' I would not have run," he said.
Alongi said he has to find someone to fill Spencer's place as finance commissioner soon and hopes to have a name to bring to the Council in March.