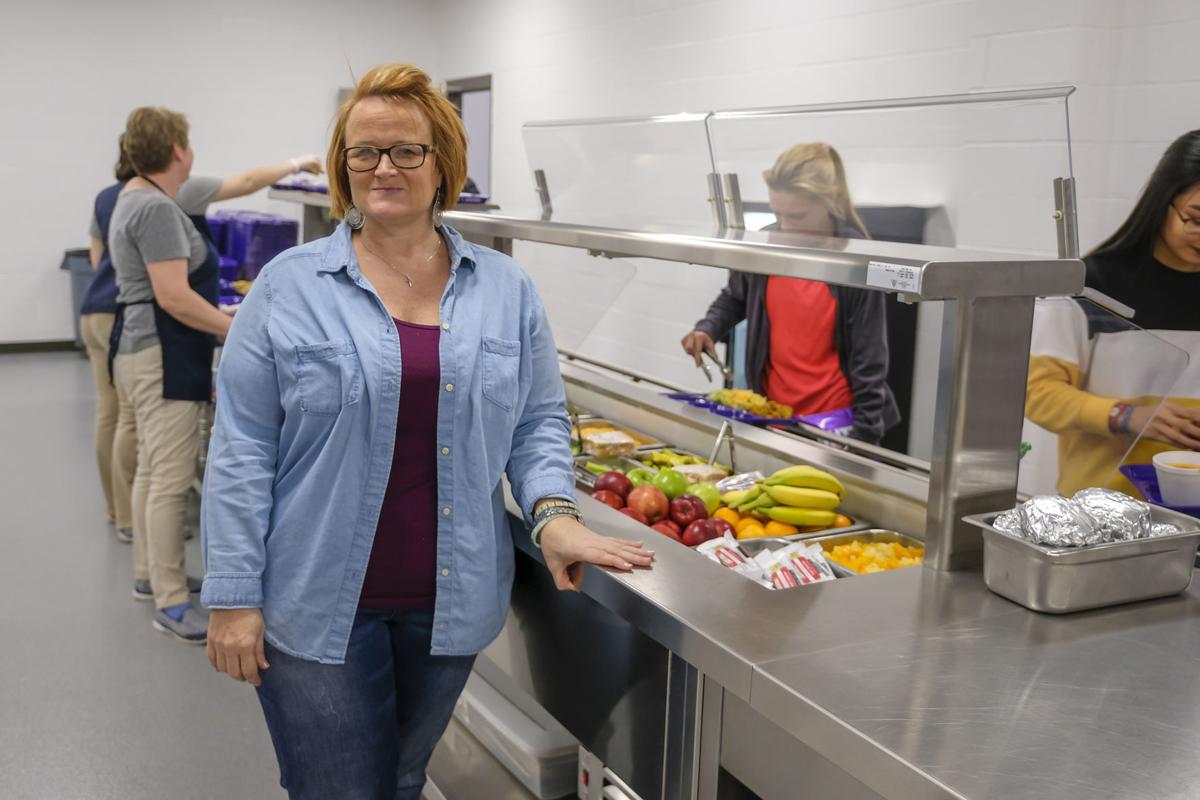 HARRISBURG — Valarie Hodges knows plenty of kids in her town would go hungry if not for their schools.
"There are kids who get themselves up in the morning who don't have breakfast until they get here," said Hodges, the Harrisburg school district food service coordinator. "Then they go home, and they don't eat until they come back to the school."
Between 60 and 65 percent of Harrisburg kids qualify for free or reduced price meals. Across the country, there's 22 million more low-income kids just like them.
But when summer comes and classes end, about 82 percent of them miss out on the school meals they may have depended on, according to the non-profit Feeding America.
In Illinois, the State Board of Education is constantly searching for schools and community groups to fill that need, by hosting summer food service.
They're promised a federal reimbursement for every meal served, but they shoulder a heavy burden: keeping kitchens up to health code requirements, finding volunteers and staff to cook and serve, and achieving consistent community turnout to keep the program going.
Rural areas face another layer of challenges. Kids are spread out and difficult to reach. Public transportation to meal sites is often lacking.
In 33 Illinois counties, including Hamilton, Hardin, Johnson, Monroe, Pope, Wayne and White in Southern Illinois, the state cannot find a sponsor to host a meal program.
But there's hope in Harrisburg.
"Last year we served for 44 days and over 12,000 meals," Hodges said.
Since it began seven years ago, Harrisburg's summer program has grown well beyond its original goals.
"It went from a single mom bringing her kids to whole families," Hodges said. "Almost immediately, we realized there were more people who needed a low-cost meal."
Though the Harrisburg school district receives reimbursement only for its free children's meals, Hodges and her team began offering $3 lunches to the entire community. The price doesn't quite cover their costs, but it keeps the program going.
"I've got a senior citizen that comes every day, he needs that $3 bargain," Hodges said.
And no one is turned away.
"We've had more and more community members give us donations, or volunteer to cover others' meals," Hodges said. "We're blessed."
In recent years, Hodges and her team have expanded the reach of their program beyond its base at Harrisburg High School, where lunch is served Monday through Friday throughout June and July.
They offer weekly lunch service at the Harrisburg public library, on Wednesdays, and provide meals to church camps and the Southeastern Illinois College kids summer theater program.
"We're just trying to attack every avenue we know how," Hodges said. "We try to be where the community is going to be."
Last summer, for the first time, the school district provided daily meal service at Harrisburg public housing, going directly to the homes of some of Saline County's most impoverished residents. That will absolutely continue, Hodges said.
"We've built a partnership," Hodges said. "They've loaned us an apartment to serve out of, and we come in and set up our tables."
Meanwhile, at the high school headquarters, Harrisburg has added educational activities to the lunchtime service, plus prize giveaways, a 4th of July party and a Southern Illinois Miners Day, to keep families engaged throughout the summer.
"There are studies all over the nation that talk about the 'summer slideback,' where young kids don't retain what they've learned," said Harrisburg Superintendent Mike Gauch. "Having activities to reinforce curriculum during the school year benefits us. We truly would have lost some of these kids, I believe, if we didn't have this program."
Each day's menu features a new main course and sides, all of which are "whole grain and healthy," Hodges said, plus à la carte options, including cheeseburgers and hot dogs off the grill. There's fresh fruit and vegetables every day.
The high school has also become a hub for food donations. What it can't use in meal prep is redistributed to needy families.
Today, Harrisburg's program is a model for communities across the state, singled out for praise by former Governor Bruce Rauner in his Governor's Hometown Awards.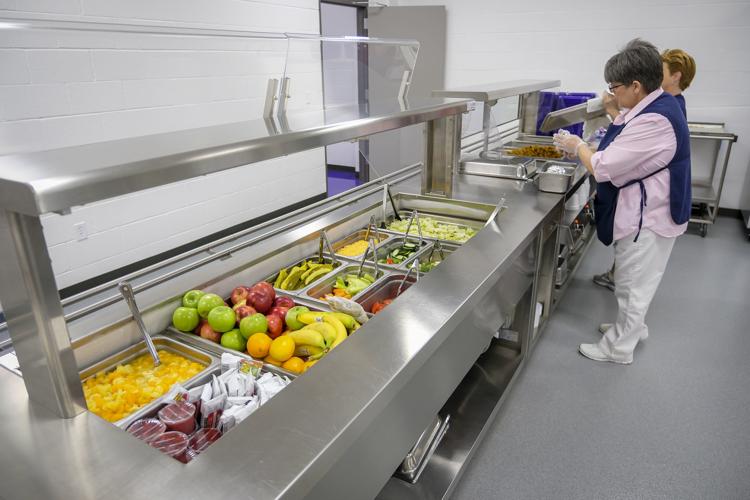 But it's had its share of growing pains.
When Gauch became the superintendent of Harrisburg schools, in 2013, he discovered the summer lunch program was hemorrhaging money.
"I looked at the books and saw how much money we were losing and told the board we had to get rid of it," Gauch remembers. "Later on that month, I visited the cafeteria and saw what was going on. I realized we had to find a way to keep this going."
The U.S. Department of Agriculture reimburses $4.03 for each meal the school provides to children under 18. It doesn't pay extra for transportation to mobile sites, or staff, or meals for parents, or hungry kids who want seconds.
A $10,000 donation from People's National Bank and the Fowler Bonan Foundation, run by Bill Bonan and State Senator Dale Fowler, helped keep the program afloat, while Hodges found a sustainable way forward, Gauch said.
She secured over $10,000 in grant funding from No Kid Hungry to help offset salaries and purchases for the satellite sites. She built partnerships with the University of Illinois and local businesses and nonprofits.
Hodges and her team also introduced a hit new menu item: $3 chef salads for adults, loaded with meat, veggies and grains.
"Businesses would come in and buy salads for everyone in the office on their lunch breaks," Hodges said. "They're a huge hit and you can't beat $3."
Today, Hodges said her program is financially stable, and looking to expand.
To the Illinois State Board of Education, Harrisburg is proof that a summer lunch program can succeed in a rural area.
"The most successful programs bring a lot of stuff together: food banks, book giveaways, dental and medical services, summer meals, enrichment activities," said Tim Murphy, of ISBE's Nutrition Division. "That's where Harrisburg is excelling, they are working together across the community."
In April, Hodges was invited to Chicago to present on Harrisburg's success at the National Child and Adult Care Food Program Conference.
"I want to be able to reach out to other areas with our program and help get people started on this journey," Hodges said. "It is so beneficial to community."
She recently contacted Galatia, a town of about 1,000 people north of Harrisburg, to discuss possibilities for another mobile meal site there, expanding availability in Saline County.
"This is a good community, a place that is going to overcome what it is dealing with now," Hodges said, from population loss to high unemployment. "There are a lot of good people and they will turn it around."
Schools, churches or community organizations interested in hosting summer meal service are encouraged to contact the ISBE's Summer Food Service Program.
The state offers free training to new program sponsors, focusing on financial management and community engagement. The next session will be held Feb. 27 in Marion​, according to an ISBE news release.
Be the first to know
Get local news delivered to your inbox!