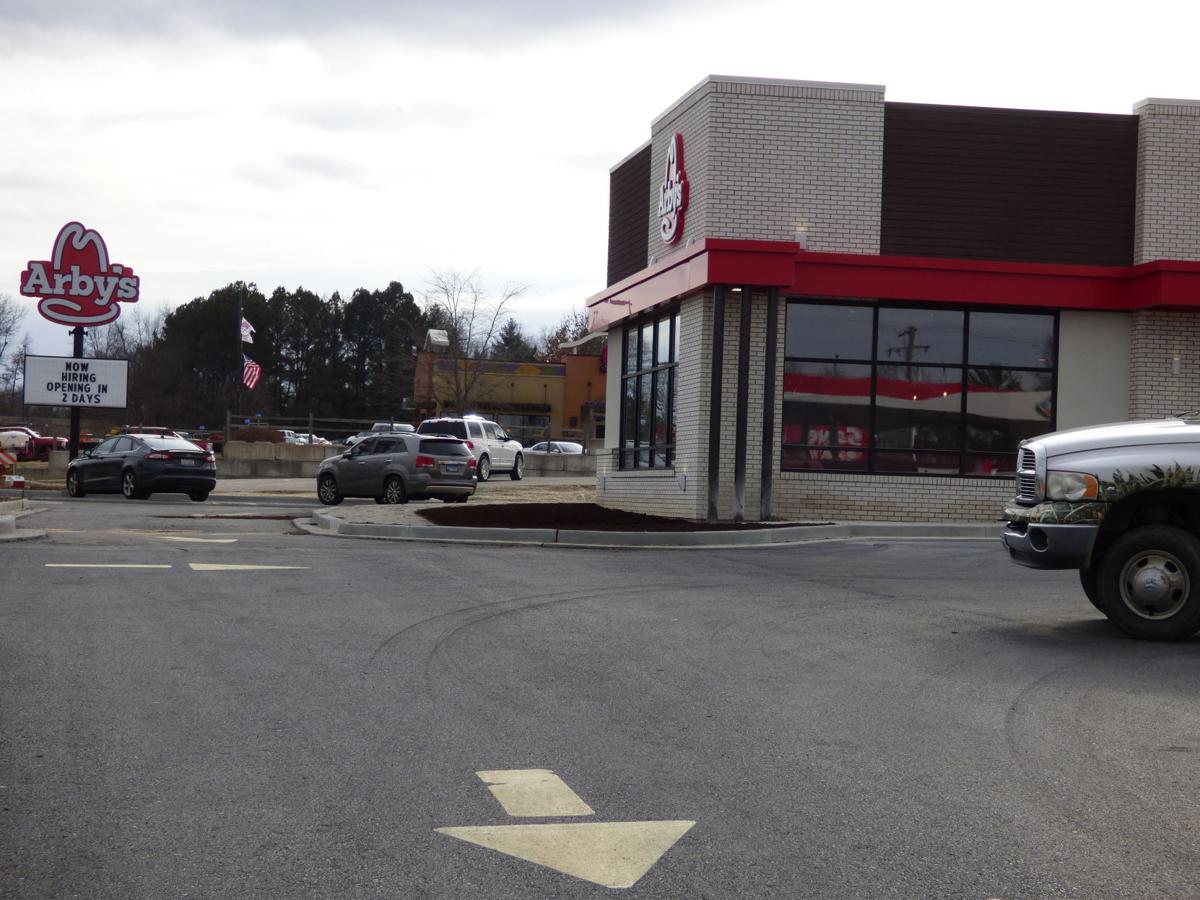 HERRIN — For those driving past the new Arby's location at 1701 S. Park Ave. between Kroger and Taco Bell, the wait is nearly over. Arby's opened it's newest location at 10 a.m. Friday, Dec. 28.
Arby's is a fast-casual restaurant specializing in roast beef sandwiches, but also has a selection of ham, chicken and turkey sandwiches, chicken strips, salads, and other items on the menu.   
The restaurant is offering a couple of special deals in conjunction with its opening. The first 50 people in line Friday morning will win free Arby's for a year. To win you must be 18 or older.
Also, Arby's will donate the purchase price of every kids meal sold during its first month to Herrin Elementary School.
The business will employ 30 people. On Wednesday, Dec. 26 the sign on the restaurant read, "Now hiring, opening in two days." Landscapers worked outside, while others worked inside. 
The new restaurant dining room will be open from 10 a.m. to 10 p.m. each day, and the drive-through will be open from 10 a.m. to midnight. It joins four other Southern Illinois Arby's locations in Carbondale, Marion, Harrisburg and Benton.
Herrin Mayor Steve Frattini said the new Arby's will join several other new businesses that opened in recent months in Herrin.
Sonic opened Sept. 21 at 721 N. Park Ave.
A boutique on Park Avenue called Keren Hart Boutique recently opened. It is sharing a building with a wellness center.
Flooring Now, at 3017 S. Park Ave., also opened earlier this year.
LiquiTube, a local business that makes tire sealant, will open in Herrin by the end of the December. The business will relocate its Marion and Carterville locations to the old East Side Lumber Building on Herrin Street. Frattini said LiquiTube currently ships sealant to 117 countries.
Joe's Pizza, a local chain, will open across from City Hall at 313 N. Park Ave., in early January. This is the chain's 15th location in Southern Illinois, according to Frattini.
"We are pleased that we are been able to work with different businesses, and pleased they have chosen to open in Herrin," Frattini said.