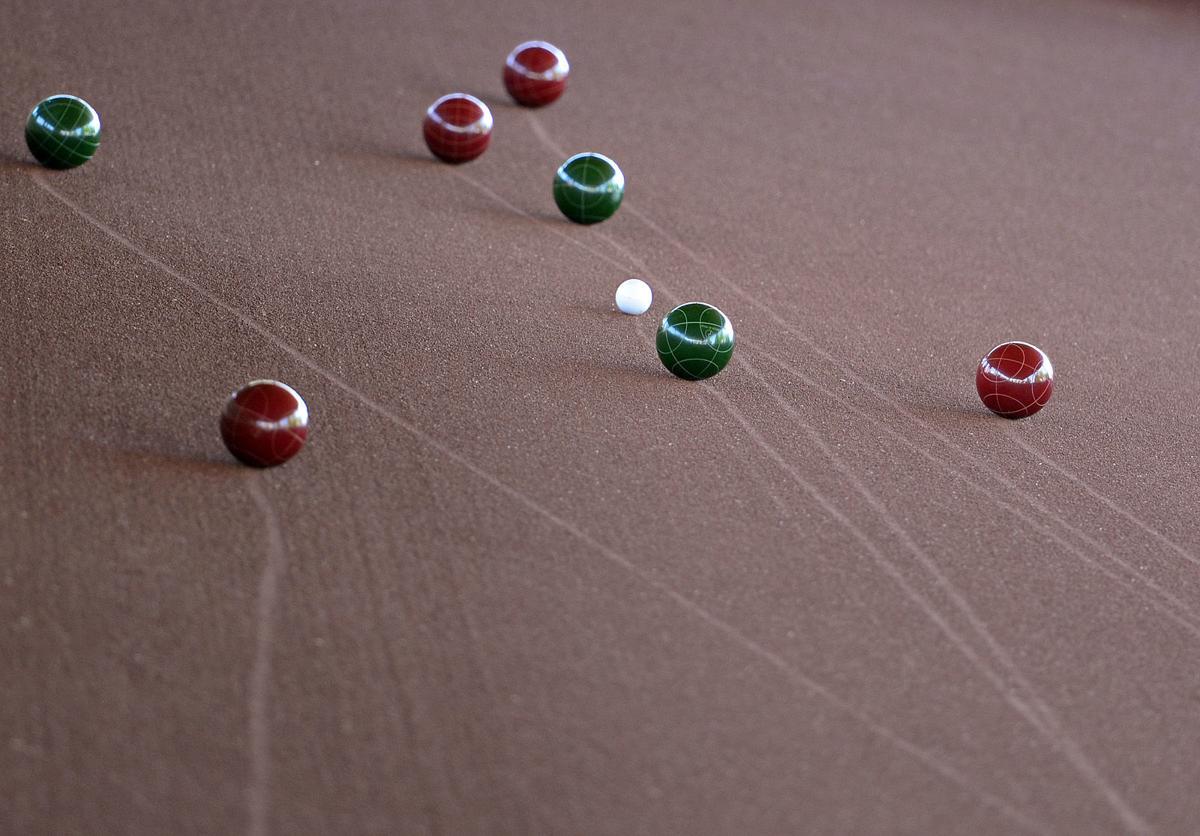 HERRIN — HerrinFesta Italiana is here, and that means the Herrin Bocce Courts will be busy.
The U.S. Bocce Federation says throwing balls toward a target is the oldest game known to mankind, with the Egyptians playing a form of Bocce with polished rocks as early as 5,000 B.C. and the early Romans playing a game resembling modern Bocce with coconuts.
The playing of Bocce as part of HerrinFesta Italiana goes back to the very first HerrinFesta, according to Peter Bondioli, one of the organizers of the Festa Bocce tournaments.
"Godfather of bocce is Gene Moroni, and it was because of Gene's insistence that Bocce, from the very beginning, was a part of HerrinFesta," Bondioli said.
What was that first Bocce tournament like?
"This is the 28th year of HerrinFesta. The very first year, bocce was played by a handful of people on the high school football field in a driving rain," Bondioli said.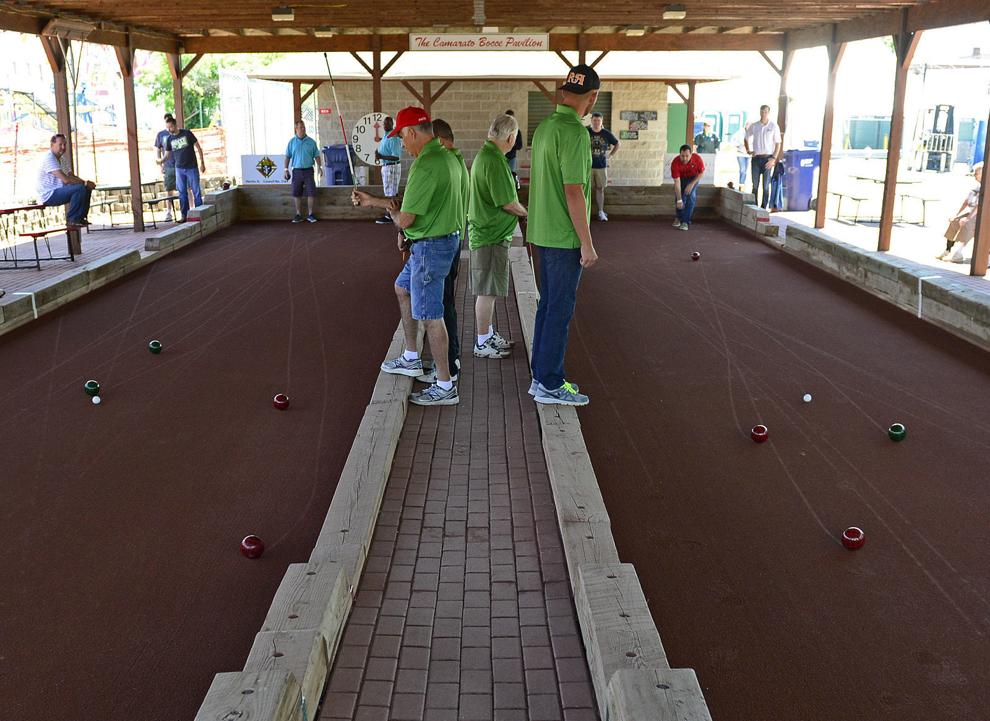 From the football field, the tournament went to vacant lot six blocks from the festival to the bocce courts adjacent to the civic center.
Bocce is played with solid wooden balls by one- to four-person teams. The smaller target ball that everyone shoots at is the called the pallina. One team throws the pallina, then throws their balls. They are automatically closer to the pallina, so the other team has to roll until they get a ball closer to the pallina than the first team.
"This is a game that for the most part men, women and older children can play on a pretty equal playing field. It is also a game that younger children can play," Bondioli said. "It is a game that can be played by a lot of peple at a lot of different levels."
He added that it was not by accident that Special Olympics incorporated the sport into its games.
"The game is both offensive, in that you try your best to point up — get closest to get the point. It is also defensive in that they only way to get point is to knock your opponent's ball out of the way and take their points away," Bondioli said.
Organizers added a corporate tournament in 1997, and invited 24 businesses to join. Bondioli said they were charged a significant amount to play, but they are invited back each year as long as they want to play. "This year we had one opening and six businesses on the waiting list. That's on Friday," Bondioli said.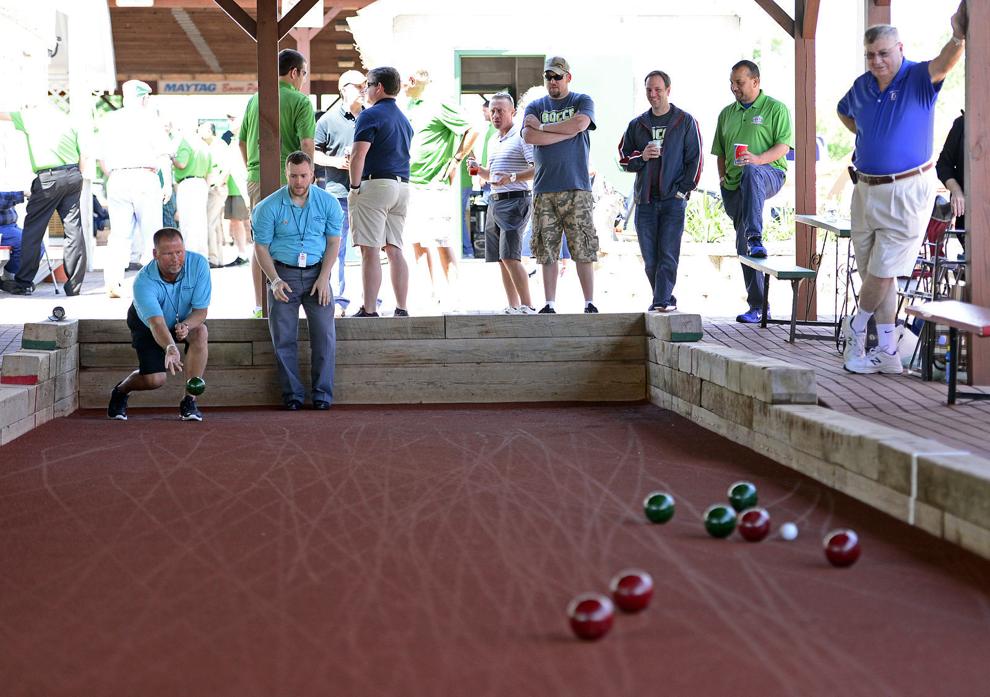 Festa tournaments also include an adult-child tournament and International Championship Tournament with open and championship divisions.
"This will be our 23rd adult-child tournament (on Saturday). Early on, we recognized the value of introducing younger people to the tournament," Bondioli said.
The more competitive tournament is the International Championship Tournament on Sunday. This tournament is expected to have 16 teams in open division and eight in championship division. Championship players are more masters of the game.
Bondioli said it was a pretty level playing field in the early years of HerrinFesta. Like anything else, certain people really work at what they are doing and practice until they get very good at at playing Bocce.
When tournament organizers began seeing the same serious players winning, the tournament became discouraging for occasional players. So they added the championship division.
Each team in each division has a player or two who are really good. Tournament teams consist of four people.
Last week, there were still a few spots available, but Bondioli expected them to fill up quickly.
The corporate tournament will be at 11 a.m. Friday. Adult-child tournament action begins at 12:30 p.m. Saturday. The International Championship Tournment play starts at 1 p.m. Sunday.