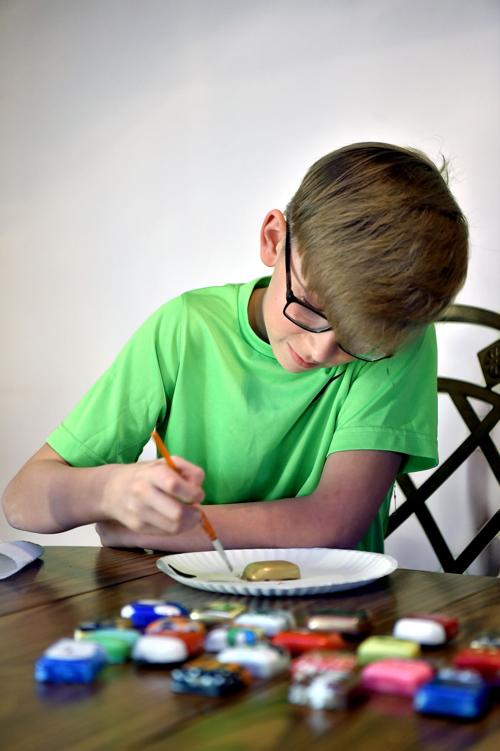 HERRIN — On Oct. 4, 2016, Jaxon Hale, then 9 years old, was diagnosed with Type 1 diabetes.
At first, Jaxon was self-conscious about the self-care activities associated with the disease, such as taking shots, said his mom, Kristina Hale.
"If he wanted to go to a friend's or have a snack at school, he had to take another shot," she said. "He did not like to take a shot while friends were watching."
That all changed with a chance encounter with a group of cyclists on a cross county charity ride.
When a child is diagnosed with diabetes, parents often seek information and support. The Hales, of Herrin, found several online resources.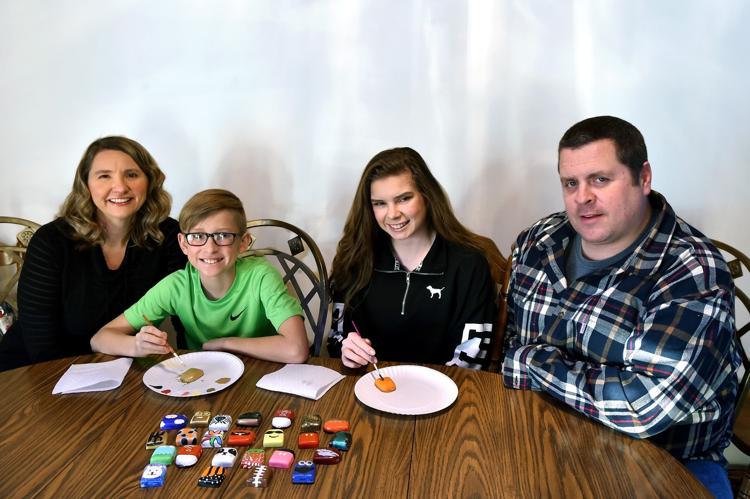 Jason Hale, Jaxon's father, listens to a podcast called "Diabetes Connections" with Stacey Simms. In one podcast, Simms talked about Bike Beyond, a cross-country bicycle ride to raise money for diabetes research.
Bike Beyond was a ride from New York to San Francisco which happened June 4 through Aug. 2, and it raised more than $780,000 for Beyond Type 1.
"Everyone on the team has Type 1 diabetes," said cyclist Abby Brau.
The ride is sponsored by Beyond Type 1, an organization that educates and advocates about Type 1 diabetes. The group also funds research.
"They like to show that anyone living with Type 1 can live beyond," Brau said.
"We realized one of the places they would be was Eldorado," Kristina Hale said.
Kristina wanted to set up a visit, and asked when they were going to be in Eldorado. Brau received the message and put Hale into contact with their support person, and it turned out the group would be in Eldorado that same day.
"We were able to meet them there as they were finishing their ride," Kristina said.
"She and her husband and kids, along with a couple other families, were there to welcome us that night. They were there to cheer everyone on," Brau said.
The riders chatted with the families after the ride and got to know them — something she said was good for Jaxon.
You have free articles remaining.
"I learned that I could do many things that I thought before I couldn't do with Type 1," Jaxon said. "I thought their devices were pretty interesting. There was a little variety. Some of them had Omnipods."
Jaxon explained that he and his parents had been talking about getting some kind of insulin pump, but he really didn't know which kind he wanted.
"We found out more information about them and the riders answered questions about them," Kristina said. "We were talking about pumps a little bit. This gave us an opportunity to see them in action and see how they worked."
She added that hearing their CGMs (continuous glucose monitors) beeping made Jaxon realize he's not the only one with diabetes.
"The last couple weeks of ride, we heard from Kristina again. She was able to share an update with us about Jaxon and their family," Brau said.
Jaxon and his parents had decided on an Omnipod tubeless insulin delivery system, and he had received it. Hale reported that Jaxon was wearing his CGM and Omnipod and was more comfortable about it.
"It was an opportunity for us to see in real time the impact we had," Brau said. "Meeting Jaxon made a difference. It was inspiring to us."
"At first, it is kind of weird to wear something on your arm. But, a little later, it adapts to you," Jaxon said.
Another thing that helped Jaxon accept his Type 1 diabetes was Camp Beta, a camp for diabetic children at Touch of Nature Center near Carbondale.
In 2017, the camp was free thanks to generous sponsors. Attendance for the camp normally costs about $265 per child.
"We pay out a lot every month just to keep him alive. The cost of camp is difficult for us, a family with two incomes," Kristina Hale said.
Week-long camp in Missouri is $900 per camper. The Hales wanted to make sure that everyone who wants to go to camp can go, so Jaxon and his family have turned his Omnipod decision into a way to help other diabetic children.
The pods stick directly to the skin and are tubeless. He saw a post about painting the pods and turning them into magnets, so he began experimenting with painting them. He thought he could sell them to raise money to send another child to camp.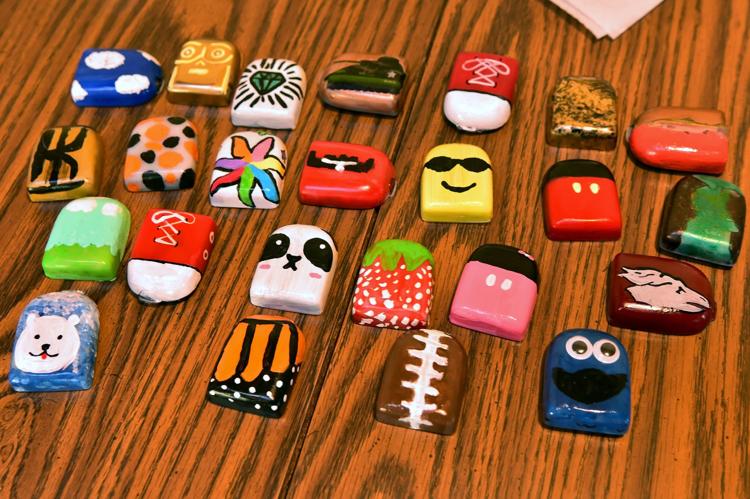 "We talked about that and as a family decided to do it," Jaxon said.
Jaxon raised $250 early in January, and has added another $150 to that. The family has set goal of raising $1,000 by August or early September.
Raising money for camp is not Jaxon's only goal — "I want to be on the Ellen Show," he added.
To help the Hales raise money for Camp Beta or to purchase a magnet, contact them through their Facebook page, "Southern Illinois Type 1 Family."