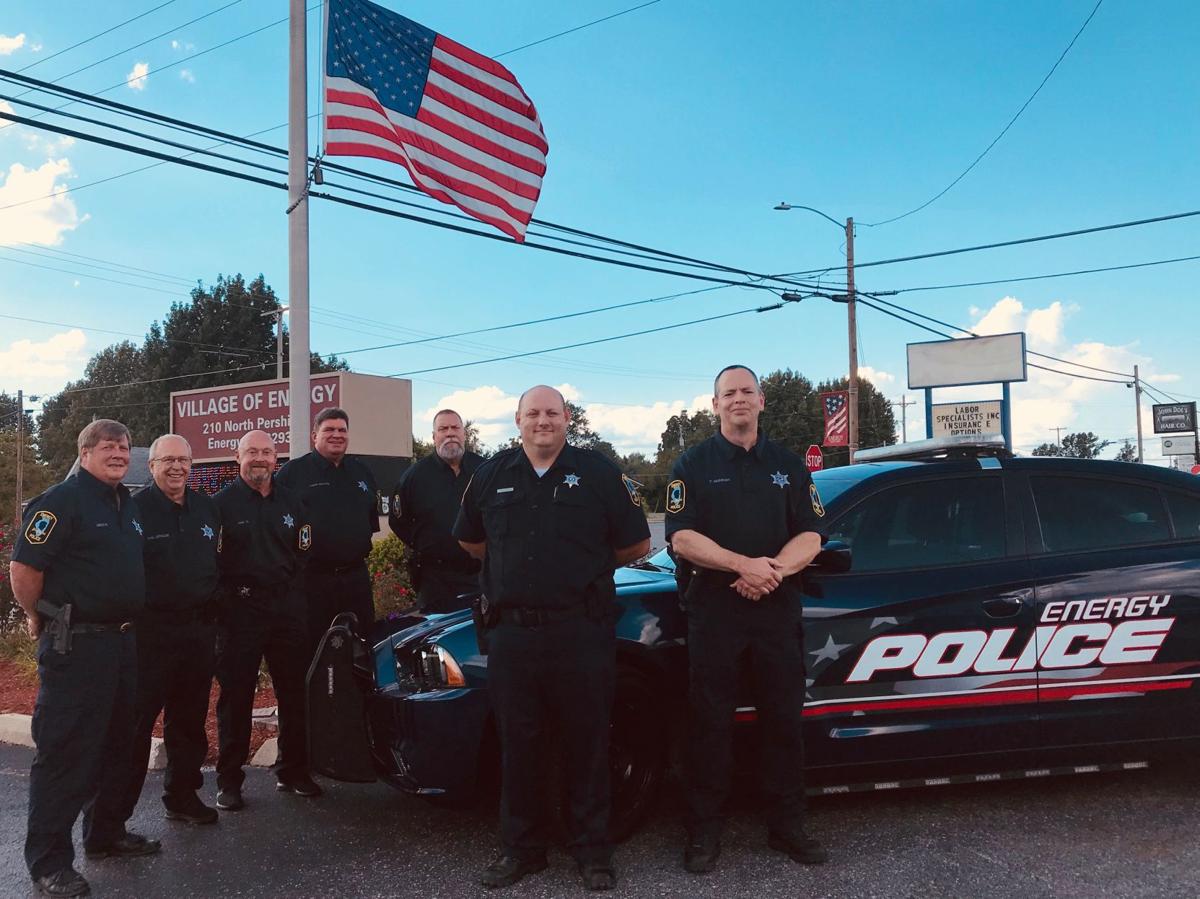 ENERGY — Energy Police Department is providing school protection officers for schools in the Herrin Community Unit School District 4, according to Chief Shawn Ladd.
Ladd said the officers are not being called school resource officers, but school protection officers. He said in some districts, SROs have been bogged down with duties that do not call for a police officer, such as signing in visitors to the school or taking home a student who needs to leave school.
"Our guys rove constantly. They are in radio contact with the office and the police department. One is stationed in each building," Ladd said. "That makes the ballistic shields a perfect fit."
One of the reasons Energy got the contract with the schools is that Energy and Herrin have a boundary that touches. This makes the two departments form one police district, according to Illinois State Statute. Officers of each department have full authority in both towns.
Ladd said seven officers were hired to work part-time to cover the schools. They all have police training and experience.
The officers are: Mike Hooks, former Illinois State Police District 13 lieutenant; Phil Jeralds, former ISP District 13 senior master trooper; Phil Sylvester, former ISP District 13 captain; Chuck Gallatin, former ISP District 13 master trooper; Craig Odom, former ISP District 13 master sergeant; Justin Cocke, current Illinois Department of Corrections major; and Tom Murrah, former Herrin Police Department patrolman and SRO.
Herrin Police Department provided a school resource officer, but pay and contract issues could not be worked out between the department and Unit 4 school district. As a result, Energy police were asked to fill that role, in part because they have full jurisdiction in Herrin.
"The men assigned to this task will defend the schools with their very lives," Ladd said.