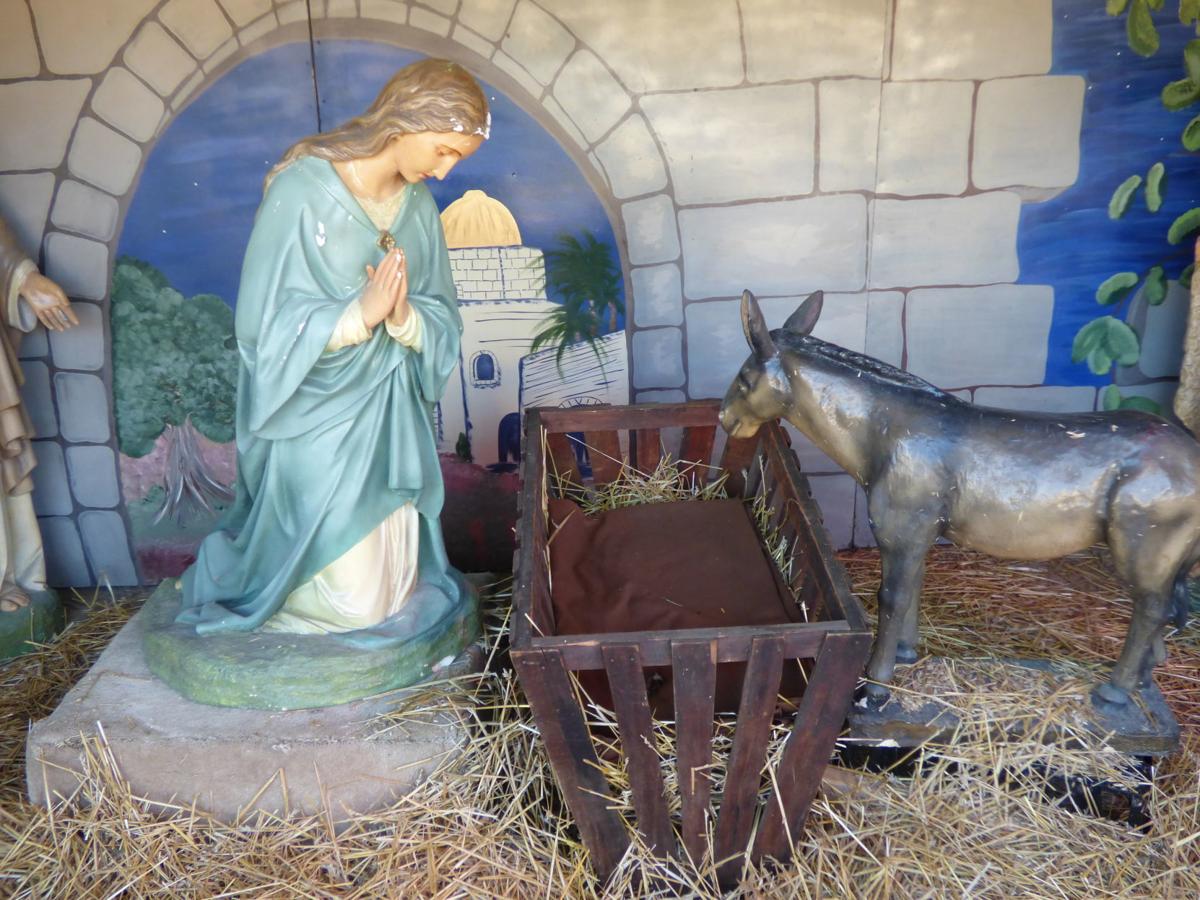 HERRIN — Lightning rarely strikes in the same place twice, but thieves sometimes do.
Our Lady of Mount Carmel Church displays a large nativity scene on the front porch of the church, facing Monroe Street, each Christmas season. Lori Beers, administrative assistant at the church, estimates the original figurines are around 50 years old.
Tuesday, staff at the church noticed one of the statues was missing. Baby Jesus was not in his manger. They believe the baby was taken late Monday or early Tuesday. 
"All the other statues are there, but they took the baby," Beers said.
Beers said the Nativity is very old, or at least all the statues except the baby. This is the second time the baby has been stolen from the Nativity, she said.
"It has happened before, we think about 15 years ago," Beers said.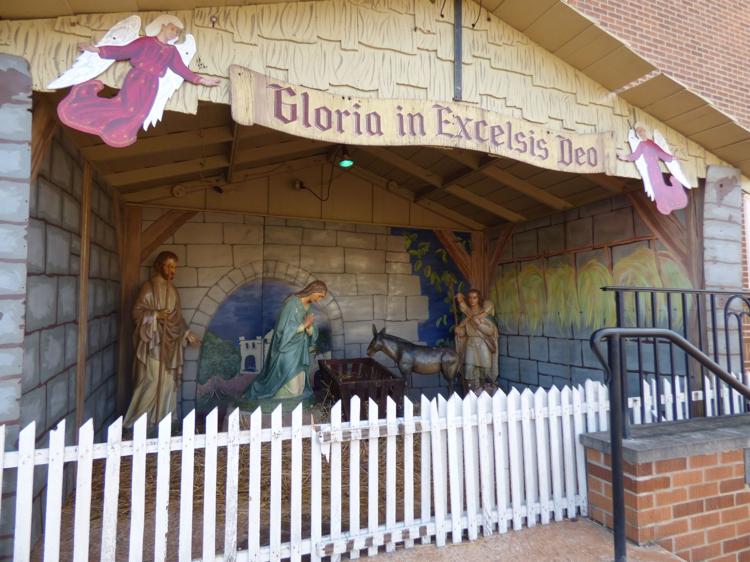 The original statue was never recovered or returned, so the church bought a new baby Jesus for its display.
Beers said the church staff believes the person or persons who took the statue may have believed it was of value, but it is not.
The theft has been reported to Herrin Police Department, and the police are investigating. Church staff is hoping someone sees it and returns it.
"Everyone is shocked that someone would do that," Beers said.
The Nativity scene is not quite life-size, but it is larger than most lawn nativity displays.
This is not the first time a baby Jesus statue has been taken from a local Nativity scene. Besides the prior theft at Our Lady of Mount Carmel, lighted figurines, including the baby, were taken from a home on Country Club Lane in December 2006. The homeowner replaced the statues, but the baby was taken again the next evening. Another baby statue was taken from a home in Carterville in December 2002.
Anyone with information about the most recent theft is asked to call Herrin Police Department at 618-942-4132.