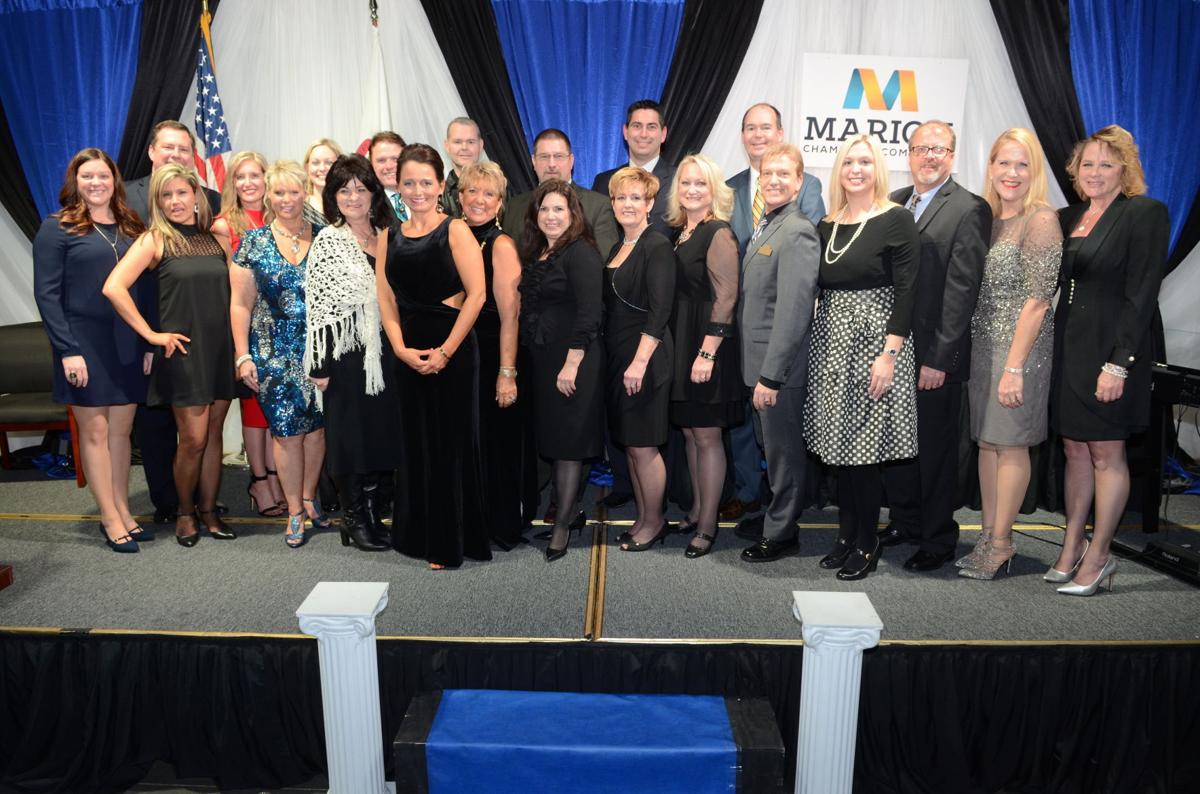 MARION — During its 90th annual awards banquet on Friday, the Marion Chamber of Commerce recognized eight individuals and one local business for their contributions to the community. 
At the dinner sponsored by Southern Illinois Healthcare, the chamber recognized Hospice of Southern Illinois as recipient of the Business/Industry of the Year Award, Toni Perkins and Erica Pancoast as recipients of the Young Professional Leadership Award, Dave Clark as Citizen of the Year and Amber Ciochetto as Distinguished Chamber Member.
Lifetime Achievement Awards were also given to Bill Nelson and Ray Altmix, and an the Award of Excellence and Mayor's Service Award went to Jesse Barge Jr. and Clerence "Penny" Bagby. 
Doug Kimmel, the immediate past chair for the Marion Chamber of Commerce, said the annual banquet and auction, which is also acts as a fundraiser for graduating seniors in the community, was a success.
"It was well attended and I think it went very well," he said. "On one hand its an opportunity to have a nice dinner and raise funds for (graduating seniors) and give them structured things to do, so that's always a benefactor of the annual dinner, but really the intent is to honor people from the community that have gone above and beyond not only in the service of their professional work but the as part of the community as well."  
The Marion Chamber of Commerce annual dinner was also an introduction for Kenya Garner as their new chair, and Jared Garrison with The Pavilion and Megan Jones with Priority Staffing, as new board members.  
Be the first to know
Get local news delivered to your inbox!