On Dec. 29, 2017, two white male subjects allegedly damaged property inside of a Marion Huck's Store at 2700 W. Main St. between 4:30 and 4:59 p.m. Marion Police Department is asking for help from the public to identify the suspects.
Huck's provided photos and video from surveillance. One suspect is shown in the video wearing a camouflage baseball cap with a CAT logo. The other is captured in a still photo. They are believed to have been driving a red, four-door automobile, also captured in a photo.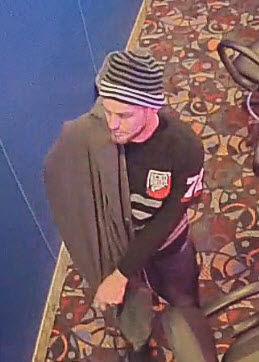 Anyone with information is asked to call Marion Police Department at 618-993-2124.