The Illinois Innocence Project at the University of Illinois Springfield announced Monday that Grover Thompson, who was wrongfully convicted in 1981 of stabbing a Mount Vernon woman, and died in prison in 1996, has received executive clemency based on actual innocence by outgoing Gov. Bruce Rauner. Rauner granted the request Friday, a few days before he completed his term.
This is the first posthumous exoneration to occur in Illinois and only the 21st such exoneration nationwide, as documented by the National Registry of Exonerations.
For Thompson's nephew, S.T. Jamison, his uncle's executive clemency is the culmination of years of waiting for an answer for the mistreatment that Thompson experienced.
"He actually died in prison. It was so devastating to hear about his death at first. Today means so much for me. It restores my faith in people and that justice can happen," Jamison said. "I just feel so relieved, and my family does as well."
The case has haunted former defense attorney Stephen Swofford for 35 years.
On Sept. 7, 1981, Grover Thompson, then 46, got off a southbound bus in Mount Vernon to sleep for the night because he couldn't sleep on the noisy bus. He was traveling from his sister's house in Milwaukee to visit family in Mississippi. Thompson ended up in the local post office, sleeping under a table.
In an apartment building across the street from the post office, 72-year-old Ida White was preparing to take a shower. When she walked into the bathroom and pulled back the shower curtain, a man was waiting there for her. She screamed. He told her to be quiet. She kept screaming, and he stabbed her several times in the abdomen.
A neighbor pushed through a door that adjoined his apartment with White's, interrupting the attack. He said he saw the man exit through an apartment window. The neighbor initially told police the man he saw was wearing a white T-shirt and blue jeans, and described the assailant as a black man with facial hair.
A passerby told police a black man was sleeping under a table in the post office. Thompson was arrested after police found a pocket knife with a speck of dried blood in his possession.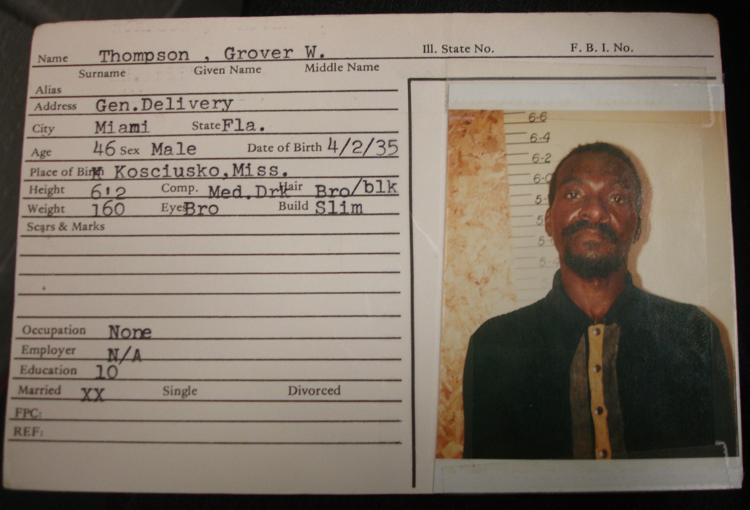 White, now deceased, had said the intruder attacked her in her bathroom, slashing her with a pocketknife when she wouldn't stop screaming. She described him as black.
Thompson was convicted of attempted murder and sentenced to 40 years in prison. His appeal was denied, and Thompson died in prison in 1996.
White's neighbor who later identified Thompson as the attacker said he was only shown one suspect in the police line-up.
"My uncle was a gracious and nice person who was incapable of doing that. It was heartbreaking to get the news that he had been charged and was going to prison," Jamison said.
One of the things Jamison wants the public to know is that when a man is convicted of a crime and sent to prison, he loses his humanity. He becomes a number — or a case number.
The uncle he remembers babysat for Jamison and his siblings.
"He took care of us, cooked for us. He was a hard worker and was a very funny person. He kind of had a dry sense of humor. He was an excellent blues player; people loved to hear him play," Jamison said.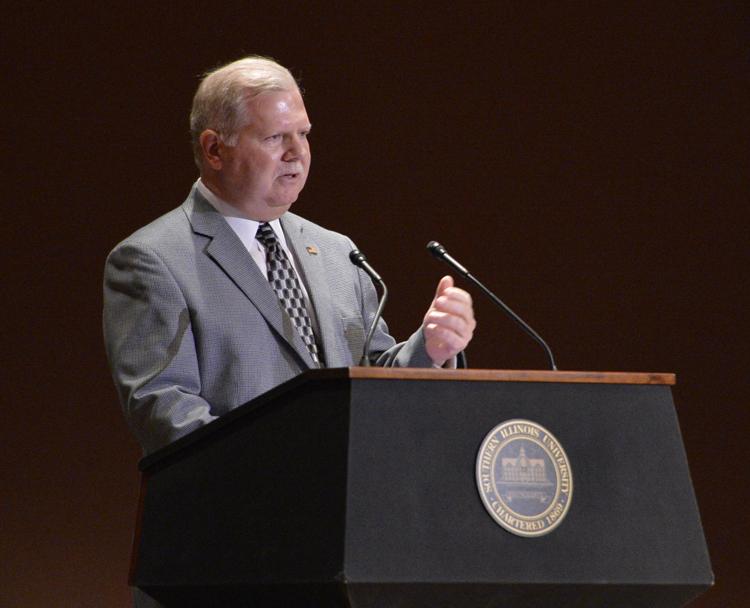 Many years later, Paul Echols, a retired lieutenant for Carbondale Police Department, and Jim Smith, former Cape Girardeau Police detective, interviewed Timothy Krajcir, who had been implicated in the murder of 23-year-old SIU student Deborah Sheppard.
In 2007, Krajcir, facing charges connected to one Cape Girardeau killing and a suspect in others, agreed to tell authorities about all of his crimes if they could promise he wouldn't get the death penalty.
"We had evidence in one case, but there were four murders in three cases. The only way to get him to confess was to negotiate," Echols said.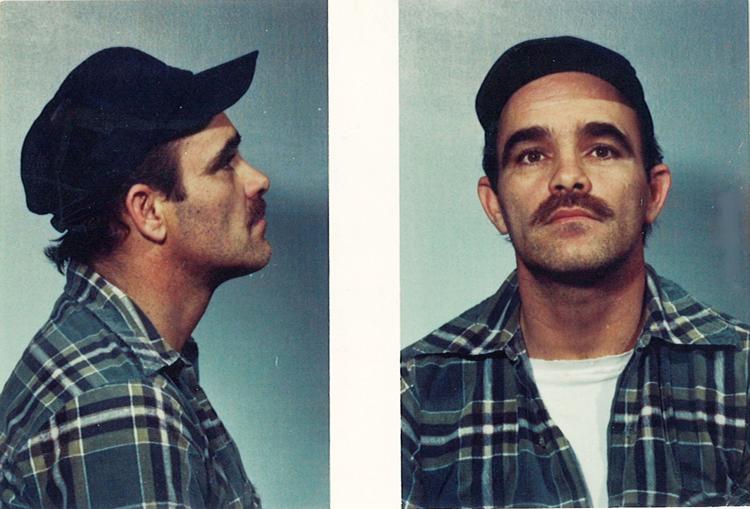 They took the death penalty off the table in exchange for Krajcir's confession in other cases. During multiple interviews, he told the officers about two rape cases and a case in which he had stabbed a woman in Mount Vernon. Echols talked to Mount Vernon police, but they did not have anything that fit the confession.
Echols said Krajcir described peeping through White's windows when he came across an unlocked bathroom window, climbed in and hid in a shower stall before ambushing the woman when she entered the room.
"In the second interview, he was more specific. He told us he thought somebody got arrested, a black guy," Echols said.
Carly O'Keefe from KFVS 12 was determined to find the case. Echols said she drove to Mount Vernon to research it, and found a story in the Mount Vernon newspaper that fit. The black man arrested was Grover Thompson.
Cape Girardeau police found the eyewitness in the Thompson case. During their interview, he actually recanted quite a bit, according to Echols.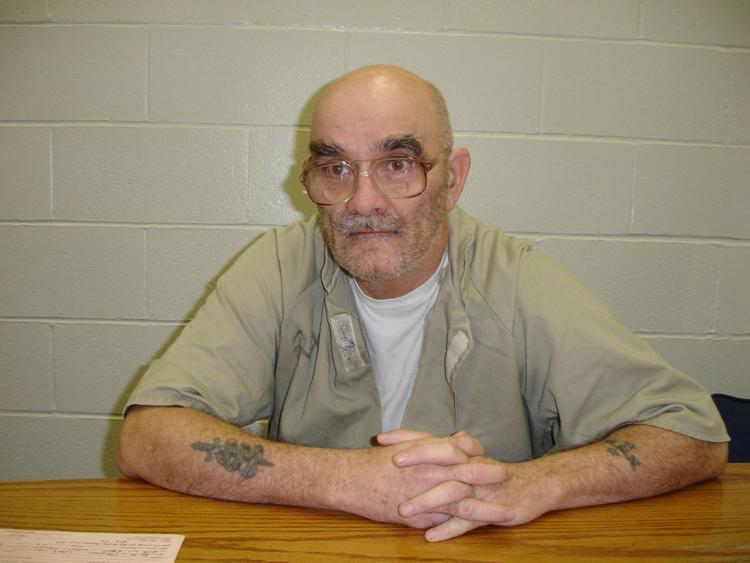 In his 2011 book, "In Cold Pursuit: My Hunt for Timothy Krajcir," Echols wrote a chapter about Grover Thompson. Nicole LaForte, a student at SIU School of Law involved in the SI Innocence Project, read that Echols was having a book signing at Barnes and Noble. 
"She went to the book signing and asked Paul to make a presentation to our Innocence Project. He had done all the work," Chris Behan, a professor at SIU School of Law, said. 
LaForte reached out to John Hanlon, executive director of Illinois Innocence Project. Even though the project had not taken on any posthumous cases, they agreed to work on Thompson's case.
Behan said the students did most of the work on the petition for clemency. In 2012, they presented the case to the Illinois Prisoner Review Board. Nothing happened until last weekend.
"We don't know what board's recommendations were to Gov. Pat Quinn. We do know the case was on the pile of thousands of cases passed down," to multiple governors, Behan said.
In 2015, Gov. Rauner turned down the request, sending Jamison a one-sentence letter with no explanation. But, they kept working. Behan said several people worked on Thompson's behalf behind the scenes, and the Innocence Project presented the case again in the past few months.
"It was pretty exciting. It was great to be there today for the press conference. It was gratifying to see all that happened and to realize that at the law school, we played a role in that," Behan said.
"From law enforcement perspective, I'm just glad to see we can finally make this right. It went terribly wrong. It shouldn't have happened," Echols said.
"Things have come full circle. I can't tell you how excited I am," Jamison said.
— The Associated Press contributed to this story.
Editor's note: This story was updated to clarify information and correct the name of Nicole LaForte.