MURPHYSBORO — A new scholarship for Murphysboro High School students will be available in the spring of 2019.
The Southern Illinois Community Foundation has received a $520,000 charitable gift from the estate of Lila Spencer Nielsen to establish a scholarship endowment fund for Murphysboro students heading to college. According to the foundation, the fund will honor Nielsen's parents by establishing the "Merwin and Villa Spencer Scholarship Fund."
Villa Spencer was born in Alto Pass, but was raised in Murphysboro. She was a kindergarten teacher at Longfellow School in the 1940s, '50s, and '60s. Her husband, Merwin Spencer, was born in 1892 in Oraville. He worked as a dispatcher and telegraph agent for the railroad. He died in 1970.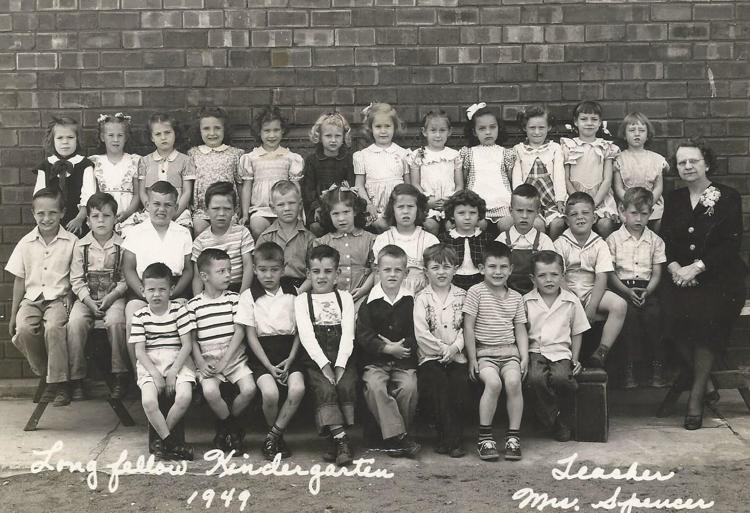 The foundation is partnering with the Murphysboro District 186 Education Foundation on this scholarship.
Kay Weatherford, the foundation's vice president, was a student in Villa Spencer's kindergarten class in 1949. Looking back on those days, Weatherford said she remembers Spencer as a gentle, caring person.
"She was a sweetheart," she said. "I still remember what the classroom looks like — all the way to the little rugs we used to take naps."
Byram Fager, the foundation's president, said the fund is an endowed scholarship, meaning the $520,000 fund will be invested in low-volatile stocks to increase the fund. He said the amount the fund grows based on investment will be what is awarded to the student on a four-year basis.
He said a good average for this type of investment would be about 4 to 5 percent growth, which would award about $20,000. Using that number as a base, it would mean the scholarship would produce $5,000 a year for the awarded student.
"We think that is most likely what we are going to produce," Fager said. "We wanted to be able to offer a stable scholarship."
Fager said Nielsen died about a year ago in California and did not have any children. The request for the scholarship was placed in her will as a memorial to her parents.
MURPHYSBORO — Sharon Steele, a retired bank representative, was concerned that she might not be able to continue making contributions to a lon…
In order to qualify for the scholarship, Fager said students must be graduating from Murphysboro High School, going to college, be in the top 25 percent of their class and write a short essay talking about what they intend to accomplish by furthering their education.
He said the scholarship will be posted on the foundation's website and throughout the high school in January 2019, and the first award will be in in the spring.
"If we follow the intent of the award, we will be awarding scholarships for a long, long time," Fager said.
Since 2000, the Southern Illinois Community Foundation has served the 17 southernmost counties of Illinois, holding and managing charitable funds dedicated to community charitable purposes according to The Council on Foundations' National Standards for Community Foundations.
For more information about the foundation, visit www.sicf.org.