MURPHYSBORO — Superheroes and action figures and the latest cartoon-inspired toys and dolls topped the lists of the dozens of children shopping for toys and other items in Saturday morning's "Shop With A Hero" program at the Walmart in Murphysboro.
For some though, like one 12-year-old boy, it was the more practical stuff — the chance to buy some much-needed gym shoes, some ear phones, toiletries.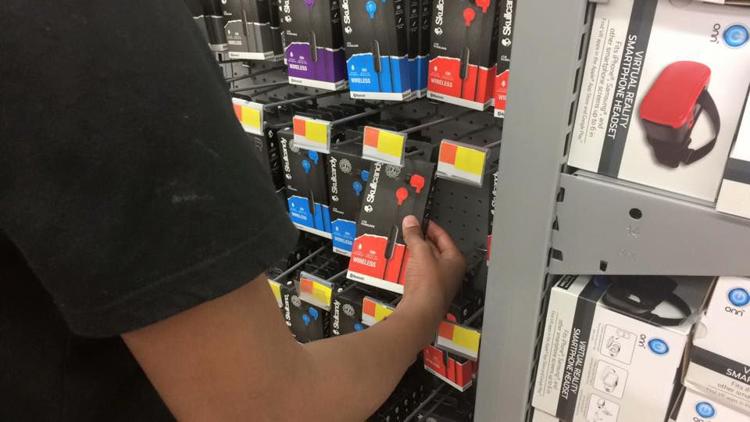 What it meant to Laura Garcia was the chance for her daughters to buy toys and other items they might want for Christmas, items that she couldn't afford as her dollars went to support clothing needs.
"I don't have a lot of money," Garcia said, at the end of her family's shopping spree. "This is really beautiful."
Smiles and choices abounded, as the aisles at the store filled with law enforcement and firefighters from Jackson County, Murphysboro, Elkville and elsewhere.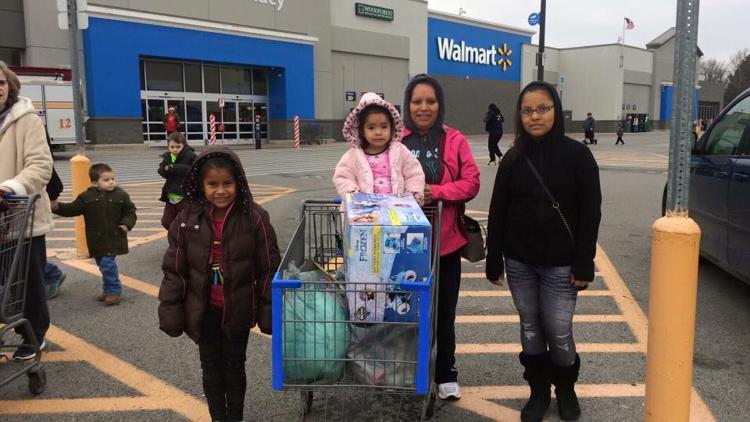 The selected youth had a gift certificate for $75 to spend on anything they liked.
This year's event was spearheaded by Ronald Stanton, president of the Fraternal Order of Police of the Jackson County Deputy Sheriff Lodge #117.
As the youth and their families lined up, he checked off a list, partnering youth with an officer or firefighter with whom to share their shopping.  Shortly after the program, started, though, he was called away from the assignment to help with a crash reconstruction.
Jackson County Deputy Brandon Crain and his K-9, Gunner, had their hands and paws busy with one little four-year-old, who seemed to keep changing his mind about items.  
"He's changing his mind a lot," Crain said. "We're a long way off (from their goal of $75)."
In the end, though, his little partner, Dylan Willilams Davis, not only wound up with his $75 in allotted gift items, but also a bike donated by Walmart.
Though his family said he already had a bike, he was so smitten with the one he had that he was willing to sacrifice, Ashley Etherton, a dispatcher with the Murphysboro Police Department, said.
"He put a lot of stuff back to get the bike," she explained.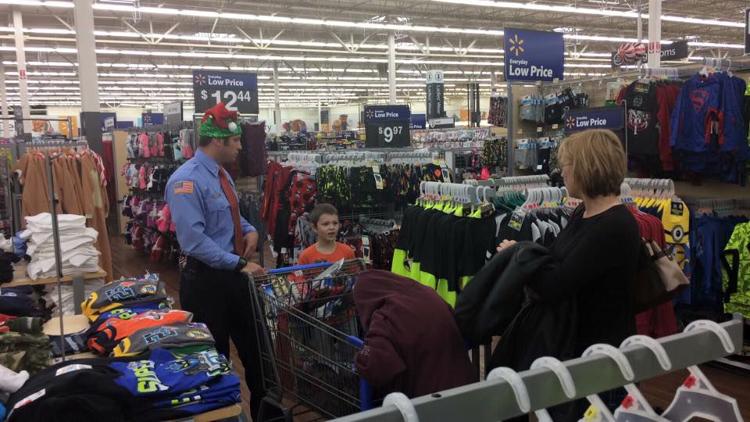 Like the other adults volunteering to shop with the youth on yesterday, she said her joy came from seeing their excitement.
"The kids (is what I like most)," she said. "Being able to buy for them (things they want for Christmas)."