MURPHYSBORO — A former Murphysboro Police Department dispatcher has filed a multi-count lawsuit against the city, the police chief and her former supervisor, alleging sexual harassment and discrimination and disability discrimination.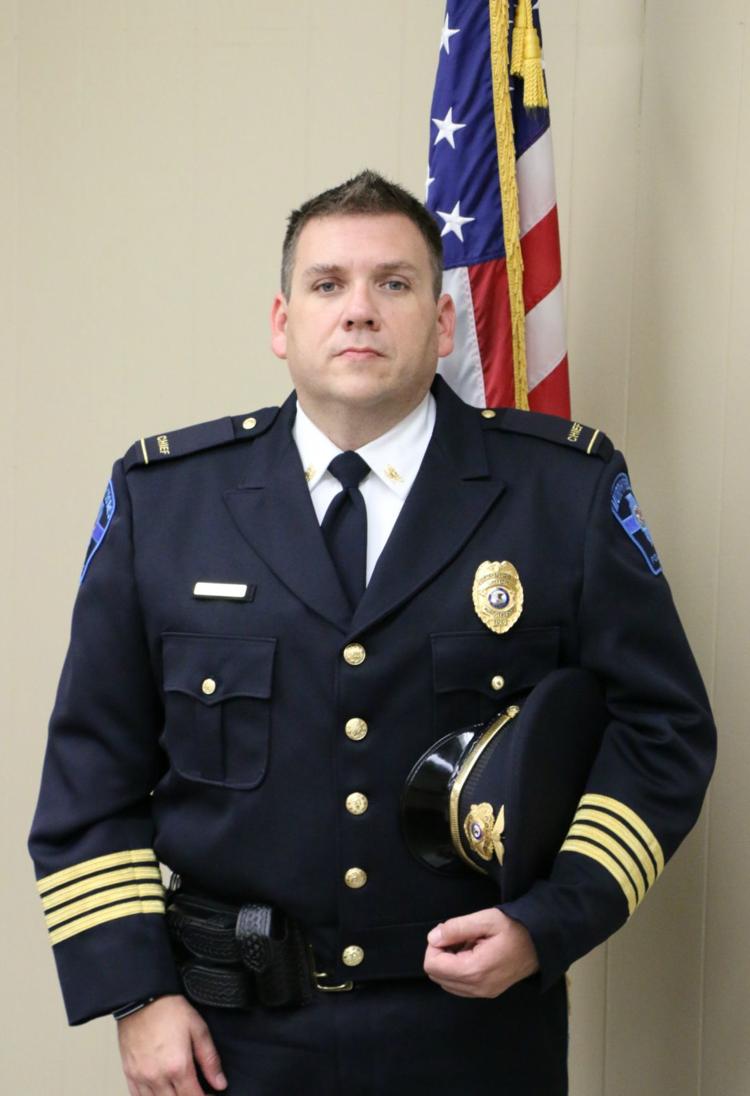 The lawsuit was filed in May by Allison Covington, 34, of Herrin. She claims she was subjected to sexual harassment by defendants Ken Johnson, who is a telecommunication officer for the city, and Murphysboro Police Chief Chad Roberts. Covington also claims Johnson made demeaning comments and verbally abused her because of her diagnosis of attention deficit hyperactivity disorder.
The lawsuit filed by Covington's attorney, Sarah Jane Hunt, says Johnson refused to train Covington and she was later terminated in retaliation for reporting and opposing Johnson's sexual comments, advances, discrimination and verbal abuse.
In response, Johnson, Roberts and the city of Murphysboro have denied most allegations in the lawsuit put forth by Covington, and have demanded a jury trial for all counts.
Murphysboro Mayor Will Stephens said the city's insurance company has conducted an investigation and the city is confident it will be defended vigorously throughout the process.
The lawsuit says Covington started work at the police department on Oct. 22, 2016, and did not receive sexual harassment training at any time during her employment.
In a response from Roberts, he alleges that on Oct. 26, 2016, as part of her training, Covington was provided a copy of the "Mayor's Policy Directive on Sexual Harassment," which sets forth preventive and corrective measures and procedures for handling sexual harassment complaints.
That directive from Stephens' office defines sexual harassment as unwelcome sexual advances, requests for sexual favors, and other verbal or physical conduct of a sexual nature.
The policy says one can commit sexual harassment in at least three ways:
When such conduct is made explicitly or implicitly a term of an individual's employment;  
Rejection of such conduct by an individual is used as the basis for employment decisions;
When the conduct has the purpose or effect of unreasonably interfering with an individual's work performance or creating an intimidating, hostile, or offensive working environment.
The policy also says that if the employee's immediate supervisor — which in the case of Johnson would be Roberts — is the person alleged to have engaged in harassment, the person being harassed should notify the next person in the chain of command. In this case, the next person would have been the mayor.
Stephens said Monday nothing was brought to the city's attention until it received a letter from Covington's attorney demanding $250,000.
According to her lawsuit, on Covington's first day of work at the department, she was welcomed by a photograph of herself on a bulletin board. When she inquired about how the photo made it there, the lawsuit alleges that Johnson told her he "creeped" her Facebook page and he wanted to show all the officers "our cute new dispatcher we were getting from Missouri."
In his response to the lawsuit, Johnson admits to looking at Covington's Facebook page, but denies all other allegations.
Roberts' response to the lawsuit alleged that Johnson posted the photograph of Covington and her husband with the word "Welcome" above it to introduce her as a new employee. Roberts says when he asked Johnson where he obtained the photo, he said he "crept" Covington's Facebook page. Roberts denies all other allegations.
Covington's lawsuit alleges that within several weeks of being hired, Johnson brought his personal laptop to work and began performing Google searches of women's underwear to show to her. Additionally, Johnson began to discuss his personal sex life with his wife, and inquired about Covington's sex life, as well.
The lawsuit alleges that Johnson also went on to talk about women's underwear and asked about what sort of underwear Covington wears.
"Do you wear thongs? You must wear thongs, because I can't see any underwear lines through your khakis," the lawsuit alleged Johnson said. 
Johnson's legal response denies all of these allegations.
The lawsuit goes on to say that Covington feared upsetting Johnson because Roberts told her after she was hired that Johnson's stepfather was a judge in the county and a very important person. Covington alleges that Roberts was trying to intimidate her into not complaining about Johnson.
Roberts' response said he did tell Covington that Johnson's stepfather was a judge, but he denied the other allegations.
Covington's lawsuit alleges that on Dec. 3, 2016, she told Johnson the way he spoke to her was unacceptable. She alleges his response was simply that it was "the way he was," and "this is my way of teaching you."
Johnson denied these allegations in his legal response.
Her lawsuit also alleges that on Dec. 3, 2016, she told Johnson she had ADHD after he observed her taking medication during the day and he asked her why she was "always taking medication." 
Covington's lawsuit claims thereafter things got worse between the two as she alleges he called her "retarted," "brainless," and "dumb." She alleges he told her "You're f----- retarded!" or "Figure s--- out for yourself" when she asked questions.
Additionally, she said Johnson told her "You're just like my sister," referring to his sister with mental disabilities and that he said his wife, a nurse, said having a co-worker with ADHD would get someone killed.
In his response, Johnson denied each and every allegation.
The complaint by Covington also said that Johnson told her, "I will not train someone with your disease," and played games on his personal computer instead of training her.
Johnson also denied these allegations.
Covington's complaint said the comments toward her became so obvious that Sgt. Craig Smelter became concerned and that on Dec. 20, 2016, he told Covington during a ride-along that he knew what was happening, and asked if she was OK. Covington said she then disclosed the alleged verbal abuse and sexual harassment.
Covington also alleges in her lawsuit that Roberts sexually harassed her. She alleges that on Oct. 31, 2017, Roberts took her on an unplanned drive to his house. The lawsuit alleges that while the two were in Roberts' car, Roberts told Covington his wife wasn't home and then described his bedroom to her.
Roberts' response said that he admits that on or about Oct. 26, 2017, he and Covington were driving from the middle school, where they participated in an intruder drill, and he drove her by his home and the home of another officer so she, as a telecommunicator, would know where they lived. But, Roberts denied telling her that his wife wasn't home and describing his bedroom to her.
Covington's lawsuit also alleges that during a phone conversation with a suicidal resident who frequently called 911 that Roberts told her "You know, Allison, he would probably stop calling if you would stop having f----- phone sex with him, I mean, s---!"
Roberts' response says he denies that he said those exact words quoted in the lawsuit.
Covington's lawsuit said that on Dec. 21, 2016, she was transferred to a different shift and that Roberts told her it was because of the hostile work environment created by Johnson. However, the complaint says Johnson was not reprimanded, disciplined or removed from his position.
Roberts also denies these allegations. He said he was not advised or aware of any misconduct by Johnson that would have warranted reprimand or removal.
Covington alleges on Dec. 21, 2016, another dispatcher confided in her that she was also a victim of Johnson's abuse and that she often cried in the bathroom during her breaks. Covington alleges that the other victim told her that if she said anything, "they'll find a reason to fire you."
Covington alleges that in January 2017 she was told she would be returned to Johnson's supervision. She alleges Johnson treated her worse and refused to speak to her or sign off on her training. She also alleges she made it clear she didn't feel comfortable working directly under Johnson.
Covington's lawsuit says she was terminated by Roberts on Jan. 17, 2017, for "failing to respond to training."
Roberts' response was that she was terminated while she was a probational employee on the basis of a recommendation by a lieutenant.
Covington's lawsuit then cites two instances in which she was evaluated and received favorable marks for doing her job correctly.
The lawsuit alleges Covington has sustained lost wages, emotional distress such as pain and suffering, mental anguish, inconvenience, humiliation, embarrassment, loss of enjoyment of life and stress.
Covington's lawsuit also claims the city of Murphysboro has a policy and practice allowing an employee code of silence, where its employees and others in the police chain of command refuse to report or otherwise cover-up instances of sexual misconduct and discrimination by its employees and other in the department, despite obligation under the law.
The city, Johnson and Roberts all deny these allegations.
In the complaint, Covington requests the court award her lost wages and benefits, reinstatement, front wages, emotional distress damages, compensatory damages, punitive damages, pre- and post-judgement interest, attorney's fees and costs and any other relief the court deems proper.