MURPHYSBORO — R.J. Ihle likes being first.
He was the first dealer in the area to carry the Atari gaming system and one of the first to sell a VCR for less than $300.
But he said he was also the first store in town to offer movie rentals.
"I always kept an eye out for opportunities for something Murphysboro did not have," Ihle said.
He opened his business in 1966 as a hobby shop when he was not yet 20 years old — Ihle was particularly known in the slot car racing community.
In the early 1980s, he said, he saw an opportunity. After the dust had settled in the battle between Betamax and VHS tapes, he bought into the home movie business and in 1984 added the "video" to R.J. Electronics and Video.
When he decided to make the venture, Ihle said he ordered the top 500 titles in the country at the time. This was a $20,000 investment — he said in 1984, movies could range anywhere from $50 to $70 apiece.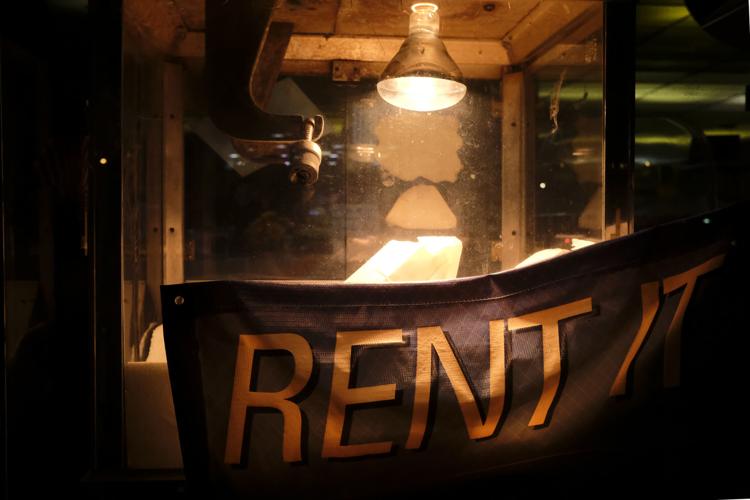 Since then, movies have been the true constant for Ihle — the electronics side of his business was abandoned a few years ago, especially after Ihle said they became too disposable to work on.
But, little has changed on the movie side of things in the previous decades. The shop's warm, raw plywood walls and racks are filled now with DVDs and BluRay discs instead of rows of VHS tapes. Below each of them are nails that have round rental tags on them.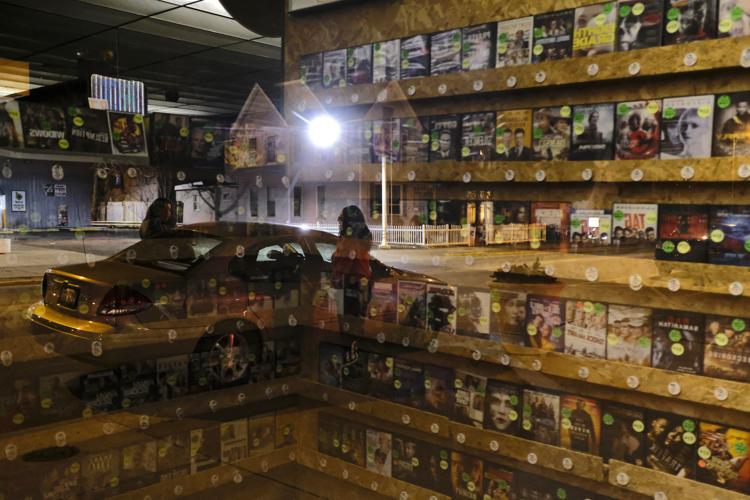 Up front, the popcorn machine still glows and inside it prebagged snacks for anyone renting a movie for the night. The store is a vestige of a fading memory — people born after 2000 likely won't have to learn the intense disappointment of finding the movie they want on the shelf, only to realize it's checked out. The closest they might have is too slow an internet connection to watch that newest "Avengers" title.
On a rainy Thursday, longtime customer Barbara Dallas finishes up her regular trip to the store. Based on Ihle's extensive records, he was able to quickly and easily say she first came in to rent in the late 1980s.
"This is the best video store in town," Dallas said.
However, Ihle is quick to point out it's also one of only two anymore, though he has seen at least 10 other rental places come and go in his more than 30 years in the business.
Ihle said he knows his time is limited, but still sees plenty of reasons to come in.
"A large number of my customers are not numbers," Ihle said. "I know them by name."
This personal touch is coupled with a series of deals and specials as well as recommendation stickers on movies Ihle likes that he said add a significant advantage. Even with declining shoppers, Ihle said "there's always new customers."
Kaitlyn Hernandez and her mother, Anna Hernandez, come in close to closing. It's a cold, dark Saturday and they are stocking up for the weekend.
Anna Hernandez said she still hasn't jumped on the Netflix bandwagon, though she's meant to.
"I prefer coming here because it's a small business," she said, adding that she remembers coming to R.J.'s with her grandmother and mother.
Ihle said this isn't uncommon — after more than 30 years he said he serves three generations of regular customers.
In the new age of streaming and digital-first, Ihle made a frank admission about his line of work.
"It's becoming an antiquated business," Ihle said.
While most aspects of his rental business have taken a hit with the advent of Netflix and Amazon Prime, Ihle said there is one part that has taken a particular dive.
Tucked in a back corner of his shop is "The Room." Catering to a particularly adult clientele, Ihle said risque movies have been particularly hurt by the advent of the internet.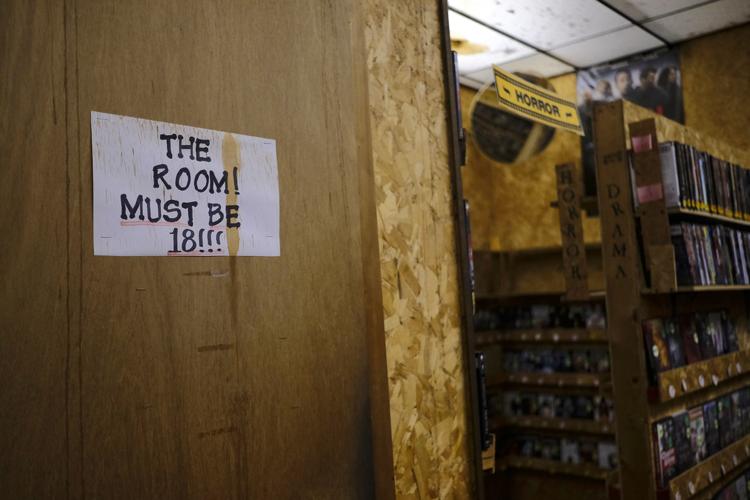 However, he was emphatic that he had no need for anything more than what was in his store in terms of visual entertainment. He didn't just say no to having Netflix, but a resounding "hell, no."