A Murphysboro native appears in about four seconds of the "Lemonade Not Ice-T" Geico commercial.
Marin Eovaldi, a 2005 graduate of Murphysboro High School who lives in Seattle, is a real Geico customer who actually saved $711 when she switched from her previous insurer, she said. She is the woman depicted in the kitchen holding up an iPad to show how much she saved.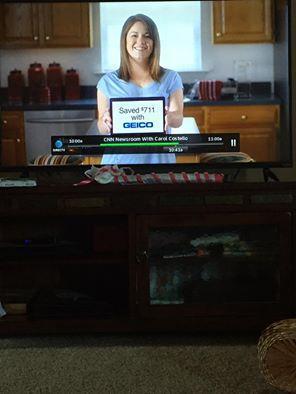 "It was fantastic, it was something I never expected to do," Eovaldi said. "I really didn't think it was that big of a deal. It's kind of everybody else's response that has gotten my gut a little ... that has cracked me up."
She said one of the most memorable parts about the experience was seeing the reaction of her mother, Murphysboro resident Mara Williams, who flew to New York City to join her. She said her mother was on set for the make-up and hair preparation and filming of her three seconds of fame.
Eovaldi was on set for about four hours but didn't get to meet rapper/actor Ice-T. The commercial, she said, was filmed in a real neighborhood somewhere in New Jersey, on the lawn of one house and in the kitchen of another home.
She and her mother did enjoy the rest of the all-expenses-paid four nights in the heart of New York City, she said.
She said the process started about two years ago, when she switched her vehicle insurance to Geico, and remembers answering questions that asked if she would mind sharing about her experience. She said she indicated she would and didn't think anything to come of it.
A year later, she said she got an email from an agency connected to Geico saying it wanted to consider for a marketing promo. She said the agency wanted to do a background check on her, and she got a lawyer friend of hers involved to ensure the dealings were legit.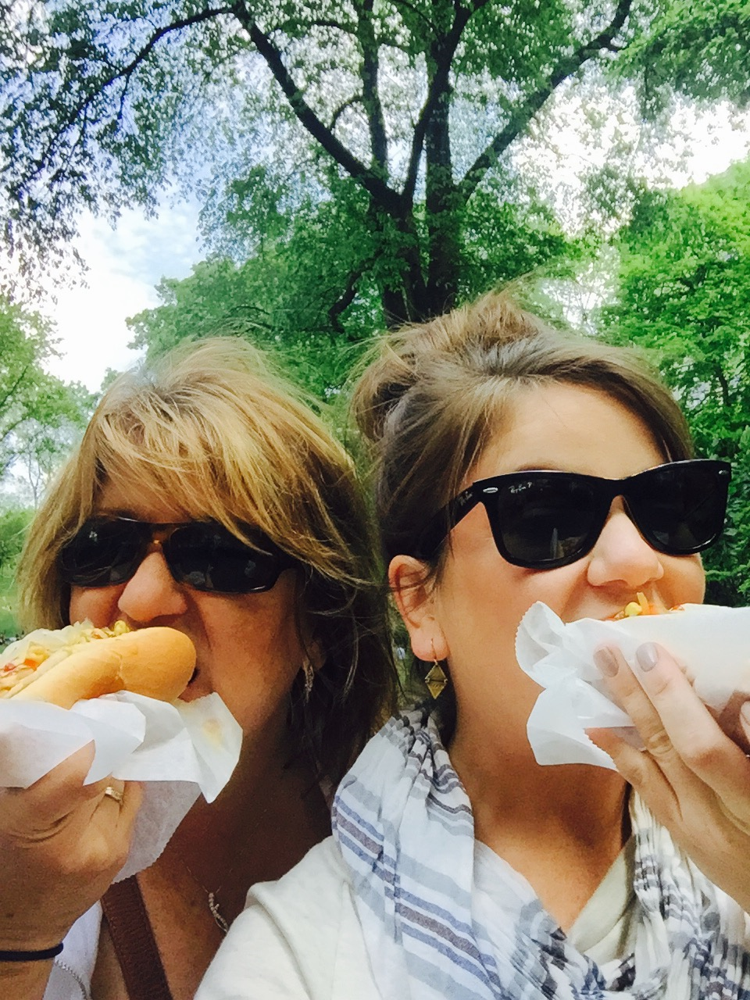 She learned she was one of 500 people being considered for the spot.
In March of this year, she found out she was one of four final contenders for the spot and was told the company wanted to fly her and a guest to New York, all-expenses paid, to continue the process.
She decided to take her mother, whom she said had never been to New York City. She flew into the Big Apple from her home in Washington State, her mother from Illinois.
While in New York, she took her mother to see a Broadway play and the two visited Ellis Island, where they found the name of her paternal great-grandmother, who had emigrated from Italy.
In a Geico "Behind the Scenes" YouTube video, Ice-T says, "As soon as they gave me the picture of the idea, I thought it was funny, 'cause you know everybody's got an Ice-T joke. You know, people walk up and go, 'uh, I'm Lemonade,' 'I'm Kool Aid.' You know, like I never heard that joke before."
Now, she's getting the "lemonade-Ice-T" comments, with friends flooding her Facebook page with messages and her even getting a change to turn the line when she stopped into her favorite bar for a drink.
"Everyone is having a pretty good time with it," she said.
Eovaldi says she has no acting ambitions.
"Not something I'll pursue," she said.