MURPHYSBORO — The collapsed roof over the Murphysboro High School auditorium has led to that building being taken down, the district's superintendent said Tuesday.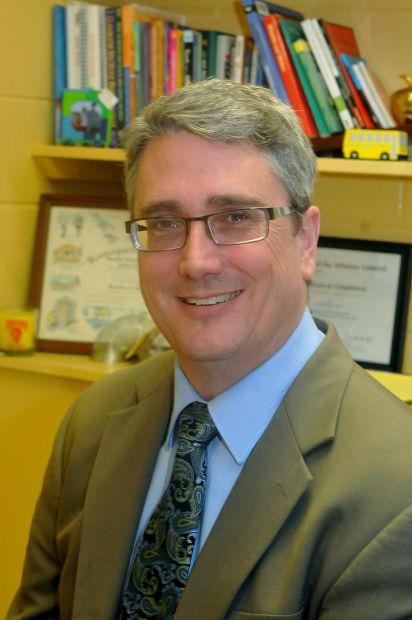 The walls of the auditorium were taken down Tuesday, because the weight of the caved-in roof and residual materials were creating a strain on the standing walls, creating more of a security issue, school superintendent Chris Grode said. The remaining part of the roof was also taken down, section-by-section, he said.
The school's roof caved in after a Monday morning downpour on Aug. 1, a few days after a heating, ventilation and air-conditioning unit on the roof dropped three feet, according to district officials.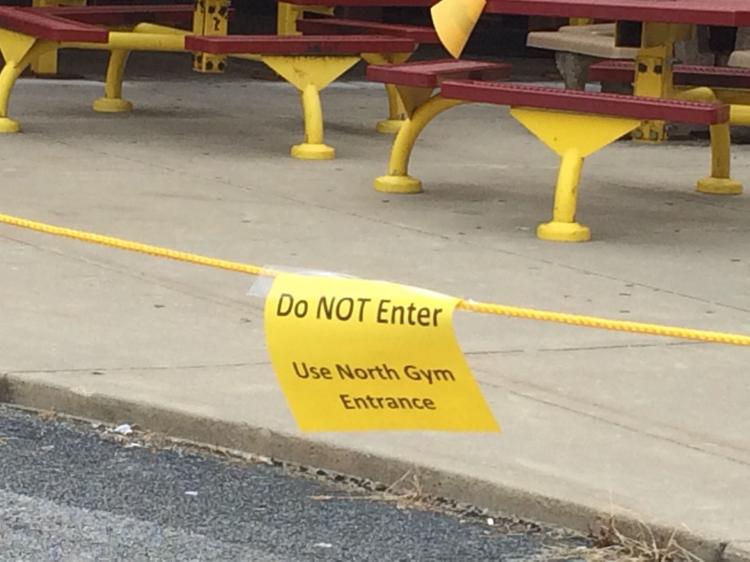 The district's structural engineers are trying to figure out why the trusses — the framework that supports the roof — failed, leading to the roof collapse. The downed roof started putting pressure on the standing walls, which could cause them to cave in also, Grode said.
"All the trusses need to come out (as) they had snapped in half, so the roofing system was now inside my building," Grode said. "The roof is one of the things that helps hold up the wall, and the walls were starting to lean — that's why we didn't want anybody in the auditorium."
"Right now the job is to make the area, the situation safe, so that involves taking off the roof and taking the walls (down)," he said. "That's (what) the roofs are attached to."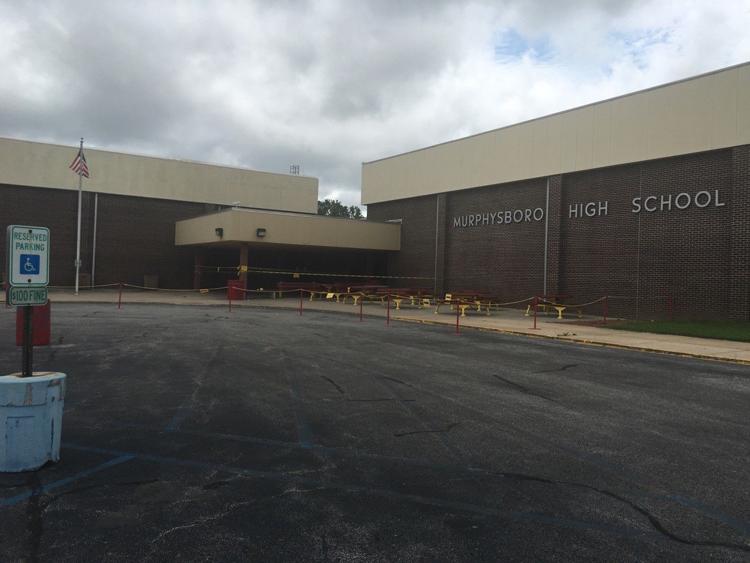 You have free articles remaining.
The trusses that are being removed will be kept so that the district's insurance company can analyze them, per their request, Grode said. He said the insurers also wanting an accurate weight of the HVAC unit that dropped a while ago; he said he was told that unit, put atop the building seven years ago, was half the weight of the previous unit.
He said he had no idea what a newly constructed auditorium would cost.  This auditorium was not initially part of the original plans for the high school, but was added to the high school the year it was built, in 1977.
District foreman John Keller had said the roof was last updated in 2010.
Pulling down the auditorium walls will not interfere with the three days of registration of high school students, running Wednesday (Aug. 10) through Friday.
He said district staff are already looking at using the middle school as a host site for the high school musical.
No one was injured when the roof collapsed, a little more than a week before school started.
"No superintendent ever wants to say they've had a failure in their building," Grode said.
"Having a roof come down is not what people consider good news," he continued. "I could not be more relieved with how it happened and when it happened, as far as that whole thing. You can look at this as our (roof) collapsed, or you can look at this as nobody was hurt … Much as I didn't want to have (anything) to collapse, I really can't complain with the facts around it."