MURPHYSBORO — For one Saint Louis University student from Murphysboro, August will bring more than a new school year. Emma Nehring, a sophomore majoring in biomedical engineering, will travel to Kenya in August with Engineers Without Borders.
"We are going to evaluate the water there at Esther House," Nehring said.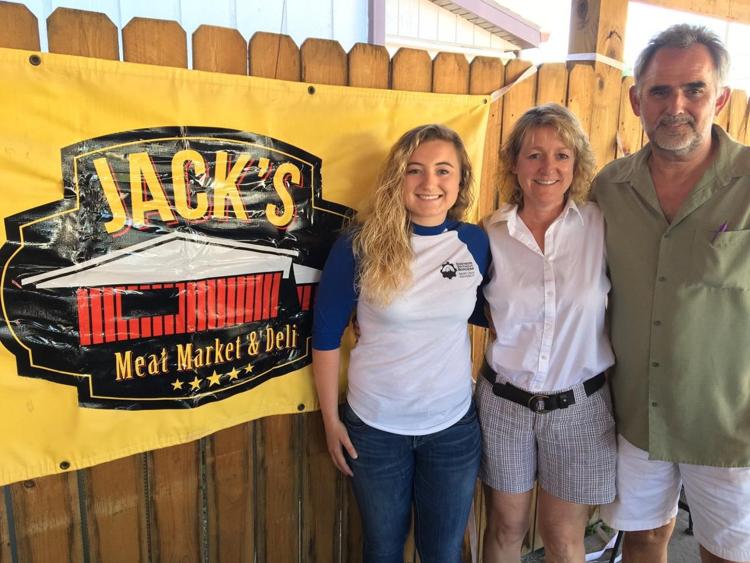 Esther House is an orphanage that lacks sanitary water supply. The current water supply for the orphanage is a river or a puddle. Nehring said the river is dangerous, and the puddle is unsanitary.
"We will be testing the water and trying to figure out the best way to get water to the orphanage," Nehring said.
Nehring explained that Engineers Without Borders operates a differently than other organizations who put in wells in Africa. They make a five-year commitment to a project. This year, the team will do a site analysis, testing and locate resources for the project. 
"We actually teach the community how we are doing it and why we are doing it. We use materials from there. That way, if something breaks, they will have materials available to fix it," Nehring said.
She said it is not uncommon in Africa to find wells that are only a few feet deep at the bottom of a hill, with cows grazing on top of the hill. EWB explains runoff and how that affects the water supply.
They also will test water for e-coli and coliform particles, which indicates the presence of feces in the water. The bacteria are especially dangerous for children.
"Americans take clean water for granted," Nehring said.
Whenever a parent is worried about clean, safe water, that is the first priority for their attention and resources. They can't use resources to educate or feed children or anything like that because their first essential need is water.
Those interested in assisting the orphanage can pitch in to a pair of  fundraisers for Nehring.
Jack's Meat Market in Murphysboro is offering smoked pork tenderloins, smoked pork chops and smoked ham to support Nehring's trip. Prices are: $15 for tenderloins, $25 for 10 smoked pork chops, and $75 for smoked ham.
Orders must be placed before June 19 and can be placed in person or by calling 534-9727. Pick up will be from 9 to 11 a.m. June 23.
Saint Louis University's motto is to use your degree for the greater glory of God and for others.
"Engineers Without Borders is a perfect club to use your degree to serve your community, which is St. Louis and Kenya," Nehring said.
She explained that students do a lot of community service, especially projects that benefit the elderly in St. Louis. They do "big engineering projects" internationally.
"I am very excited. I am excited to learn and help the community," Nehring said.