MURPHYSBORO — At its July 2 meeting, the Murphysboro Historic Preservation Commission announced printing of a brochure called "Historic Trail, Murphysboro, IL."
The brochure contains a brief history of Murphysboro, information about the Historic Preservation Commission, a small map of historical markers, and a large map of 27 historical buildings in Murphysboro, along with information about each of the buildings.
Madeline Steimle, a member of the Murphysboro Historic Preservation Commission, directed the project, but was quick to say the entire commission helped. They started a couple of years ago.
"Murphysboro Historic Preservation Commission is a nine-member board, but we have a few vacancies," Steimle said.
Other members of the commission are Gary Miller, Mike Jones, Judy Bost, Linda Herrold and Sedonia Sipes. There are currently three vacancies.
Steimle said if they had room for more buildings in the brochure, they probably would have added more locations.
The map contains 27 local landmarks, including some of the churches in Murphysboro, with brief information about each building.
"It definitely was a group effort requiring a lot of research," Steimle said. "Some of the information was pulled from records and the places on the Historic Register. Some of it came from books and personal knowledge from Mike (Jones) and other members who know a lot about town. And Newspapers.com."
You have free articles remaining.
Keep reading for FREE!
Enjoy more articles by signing up or logging in. No credit card required.
Steimle did learn something from the project that surprised her. That was finding out how many churches in Murphysboro were destroyed by the Tri-State Tornado in 1923 and were rebuilt.
One of those churches was First Baptist Church at 401 N. 15th St. The church was new, built in 1923, when it was destroyed by the tornado, leaving only the shell of the building. No one inside was killed, and the church was rebuilt in 1926.
The map includes several familiar landmarks, including the John A. Logan Statue at 2126 Spruce St., Jackson County Courthouse at 1001 Walnut St., the Liberty Theater at 1333 Walnut St. and the Gen. John A. Logan Museum at 1613 Edith St.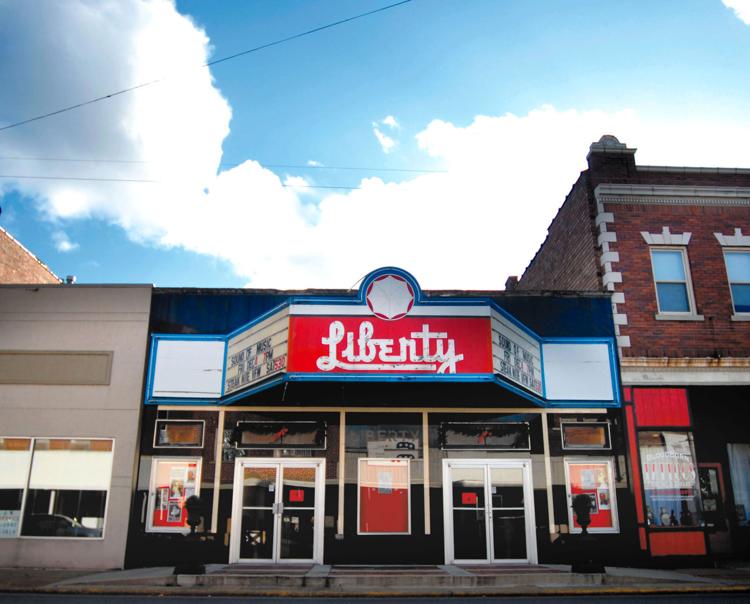 The oldest building on the map is the Hamilton House at 203 S. 13th St., built in 1867. The map also includes Town Center Park at 1814 Walnut St., first opened in 2009.
The commissioners have started putting maps out. Steimle said they hope to have them placed at locations around town this summer. They will be available at Sallie Logan Public Library and Gen. John A. Logan Museum, as well as other locations.
The project was done in memory of the extensive preservation efforts of Russ Wright.