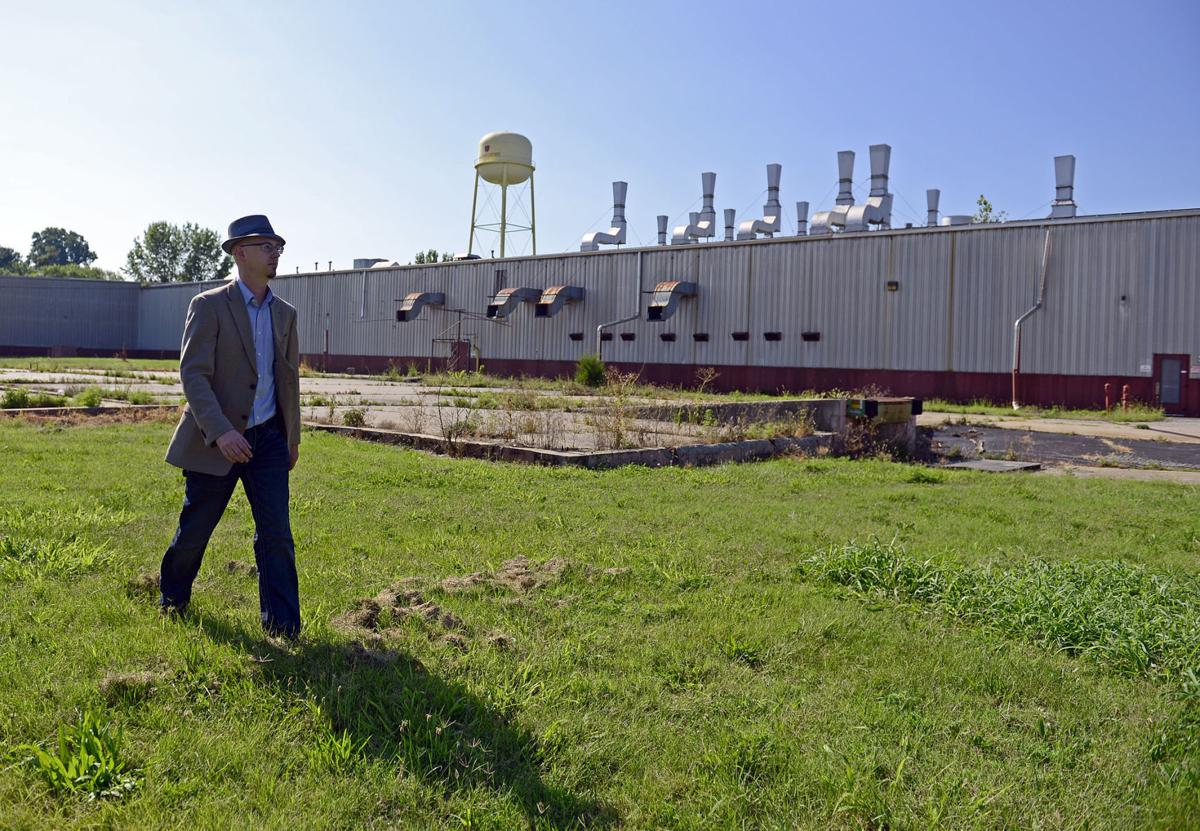 MURPHYSBORO — About a year after it was announced, progress is being made to further develop the old Curwood plant on North 19th Street in Murphysboro.
MURPHYSBORO — Hollywood superstar William Shatner is best known for his television roles like Denny Crane from "Boston Legal," T.J. Hooker fro…
In April 2018, it was announced that Solar Alliance, a Canadian solar energy company, had plans to build a massive solar array on the property in hopes of attracting a large company with big power needs.
This partnership was announced in March. A news release from Solar Alliance says the company received a letter of intent from cryptocurrency mining company NuYen Blockchain Inc.
Broadly speaking, cryptocurrency is a decentralized currency traded digitally — a series of verifications are used to secure transactions between users. This type of verification, or "mining," is necessary for the growth of the currency, but requires considerable electricity usage to be done at a large scale.
This type of partnership is exactly what representatives from Solar Alliance told the Murphysboro City Council they were hoping for last year. The news release from March said the solar array the company will be installing as part of NewYen's Murphysboro facility will be the largest in the company's history.
"(It) is equivalent to building 750 average-sized residential solar systems," the release says.
MURPHYSBORO — The Murphysboro City Council on Wednesday completed a project that started more than four years ago — finding a business to move…
Murphysboro Mayor Will Stephens said that no groundbreaking has been announced by either group. However, he said, it was his understanding that NuYen has been working with the U.S. Department of Agriculture to secure a $25 million loan and hoped to get approval soon in order to start the next phase of development.
A list of Murphysboro Public Works Department building applications from June 6 lists NuYen as having applied for a permit to construct a $25 million structure.
Stephens said repurposing the Curwood property has been high on his agenda since the start of his tenure as mayor. He said it's not a good look for the city to have a 14-acre facility sit fallow.
With the construction of the solar field and redevelopment of the Curwood building, Stephens said he was comfortable estimating that between long-term and short-term employment, this development could bring close to 200 jobs to town.
Stephens also said the development could be historic. If all goes according to plan, and he said things are looking like they will, this could be "the largest single investment in the city of Murphysboro," he said.
618-351-5823
On Twitter: @ismithreports