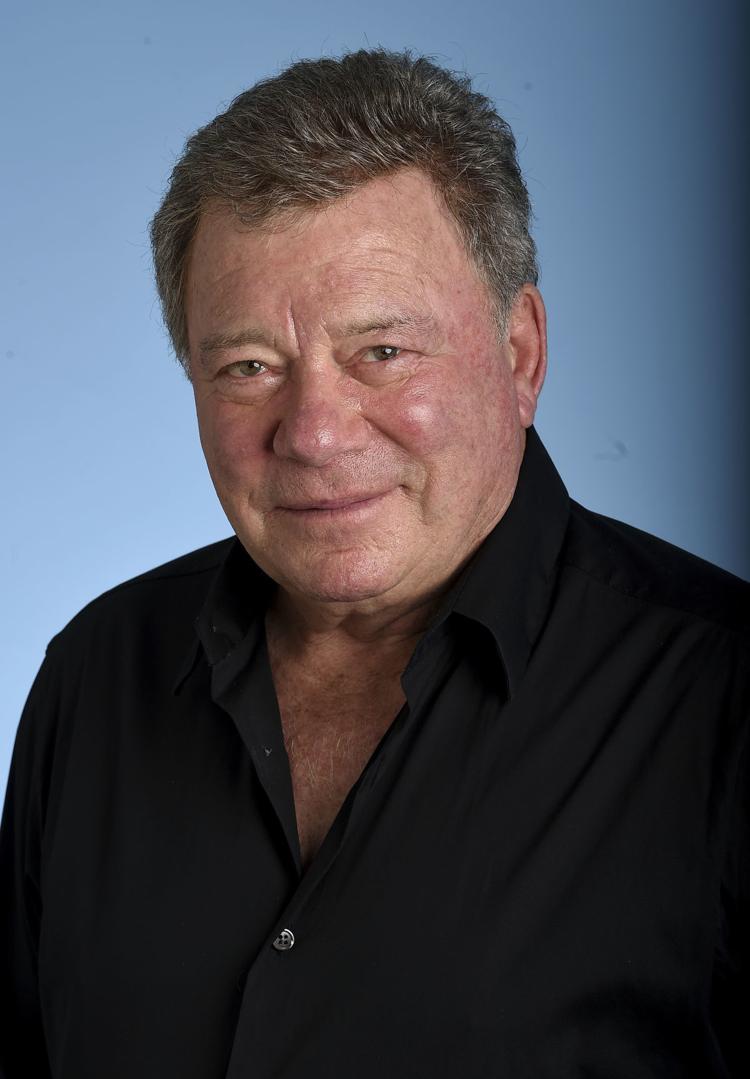 MURPHYSBORO — Hollywood superstar William Shatner is best known for his television roles like Denny Crane from "Boston Legal," T.J. Hooker from the police drama of the same name and, of course, the iconic Capt. James T. Kirk from "Star Trek."
But now, in a strange twist of fate, he is the spokesman for a new solar energy venture in Murphysboro.
Shatner, as he puts it, has been on the forefront of the environmental movement for a long time.
"Over 50 years ago, I read Rachel Carson's 'Silent Spring,' and from that moment on, I've been talking somewhat loudly about the dire situation that is advancing on us with great rapidity," Shatner said. "So, that also involved alternative energy and included solar power."
He decided a to put panels in at his home.
"There was a small Canadian company, I'm Canadian, I read about Solar Alliance. Really it was about their management. They've got some really bright Canadian guys there, and I decided that I would use them to put my panels in," Shatner said.
They installed the panels and did it so well that he struck up a relationship with the chairman. He decided he would become a spokesman for solar power and specifically for Solar Alliance.
When the city of Murphysboro announced that Solar Alliance would take ownership of the former Curwood Plant on 18th Street, that made Shatner a sort of spokesman for Murphysboro.
"Think of the irony of a computer building in a coal mining area offering employment," Shatner said.
He said he did not know whether the power that Solar Alliance is generating for that building will also feed back to the grid. But, it certainly relieves the grid in Southern Illinois of any drain coming from large amounts of energy these computers will consume.
"The answer for power is alternative sources, unless somebody can come up with a way for scrubbing coal. In the meantime, it's up to all of us in this county to help bring the people who are put out of work because of power companies going to alternative sources," Shatner said. "It's up to all of us to educate and help all those people who are out of work because of that change of industry."
He said that change of industry is not any one individual, it is a sea-tide of change that cannot be stopped.
"There's progress in the air. People are being put out of work because of automation, it's just simply the way it is," Shatner said.
He would not be surprised if the proximity he has had to all those science fiction writers on "Star Trek" taught him about the future and how the future will be run.
For example, Shatner has been writing science fiction literature extensively.
In the last book he released, he put in a galactic vessel with a type of sail that dals have in the Middle East. He said they are triangular, because it efficiently catches the wind and is simple to use. So that this solar wind which is generated by the sun might power the sail.
"So, I had a sailboat of an intergalactic vessel, and the usage of alternate energy," he said.
The solar power has been on at Shatner's house for about a year. He is already noticing a lower electric bill.
"The other part — and far more importantly — is you are saving energy for the earth," Shatner said.
He added that Solar Alliance is looking to repeat what they've done in Murphysboro by locating buildings that are standing empty and discovering what they can house. They are especially looking to hire people in towns that are bereft because of one reason or another.
"There is a whole new technological revolution that can happen in your back yard, if you wish it. That's what Solar Alliance is about," Shatner said.
He added that Solar Alliance is one of those energetic young companies that have very bright people behind them, in this case the chairman and CEO Jason Bak.
"They are very bright people and that's why I became a spokesperson for Solar Alliance," Shatner said.