MURPHYSBORO — Marielis McCormick has heard people often wonder aloud why the German people did not do more to prevent or fight against Adolf Hilter's repressive and murderous campaigns, especially against the Jewish people.
If they were anything like her family in Germany, they were trying to stay under the radar of Hitler and his officers, being careful about whom they talked about the war with or not talking at all and doing what they were told in their own labor camps, otherwise trying to survive.
Just having finished high school, McCormick, who is Christian, said she found herself being sent to a sort of labor camp in Germany, where her first day the farmer's pregnant wife asked her to help deliver her baby — she said all she could do was hold the woman's hand — and then trying to milk a cow or plow a field, nothing the daughter of a parish pastor had ever had to do before. She said some Germans were not aware of what was happening to their Jewish neighbors during the Holocaust.
McCormick shared her story Friday with students at Carruthers Elementary School in Murphysboro, relating how a girl who grew up in relative ease in Germany found herself living in Southern Illinois, where she spent 30 years teaching in Grand Tower.
Born between two wars in Germany
McCormick was born Marielis Hoehn in 1925, to Karl and Helene Hoehn in Kassel, Germany. Her father, a soldier during WWI, was a pastor in a parsonage, where she and her two sisters and brother grew up.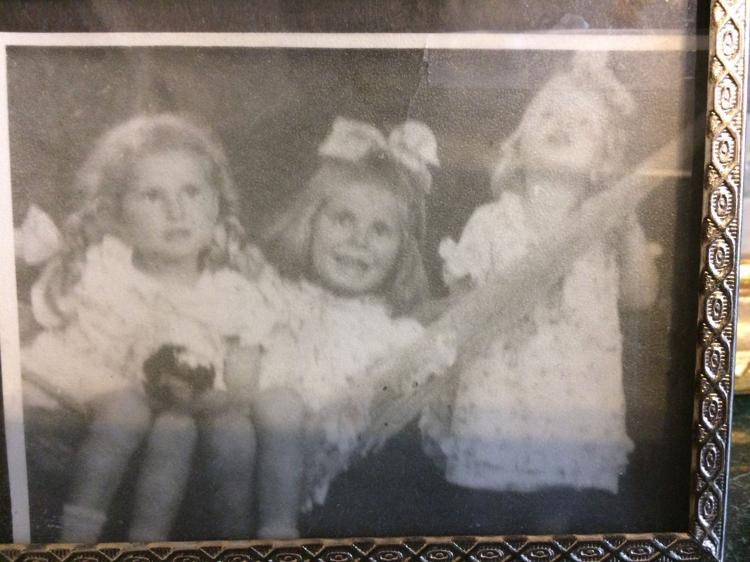 The man who was known to the world as the murderous dictator Adolf Hitler did not start that way, she told the group.  She told how he wanted every family to own a vehicle, hence the creation of the "Volkswagen."
She said she remembered the date — Sept. 1, 1939 — when Hitler's army invaded Poland. Two days later, Britain and France declared war, leading to WWII.
"It was easy for him" to invade that country, McCormick said. "There was no resistance. People were surprised, and his troops marched into the houses and settled in. Can you imagine a troop marching into Murphysboro and settling every house? You can't do anything about it? You know, you can't fight them. And so that was the first country he took over."
She said no one talked about Hitler or what he was doing, fearing that there might be retribution.
"If you spoke out against him, you could find yourself in a camp," she explained.
"Hitler had planned to get rid of the Jews, and the next on his list were the Christians," she told one class. "People that were really professing Christians were sought after, and some of them were put into camps."
She said she worked at the labor camp until the war ended in September 1945.
"We were always obedient," she said, doing whatever they were told. "It was just a country where you didn't do your own thing. … Nobody thought about getting away from that."
Then, when the war over, she, like so many other displaced Germans and others — started the long walks back home. She said she initially started out walking with two other girls from the labor camp she was in; they befriended some former German prisoners along the way. At one point, she was left alone as each person started off for their own way home way.
Hers was back to Kassel, near the center of the country.
Her father, a German solder during WWI who had been drafted back into service during Hitler's reign, arrived home shortly after she did, she said. She learned after arriving home that her own brother had been killed during the war.
After the war ended and the Germans tried to rebuild their lives, her father started working with German prisoners, she said. She went with him, offering her translation skills.
You have free articles remaining.
One of the U.S. soldiers, who served in the Air Force, came by the family's house one night, the family presumed, to get help with his German language skills.
The second night, he came by the house again, presumably for more lessons.
On the third night, McCormick said her parents were slightly puzzled by his return for more German language lessons, but left him alone in the company of their daughter.
That night, the young serviceman proposed to her, she said.
Barely knowing the tall American, she accepted.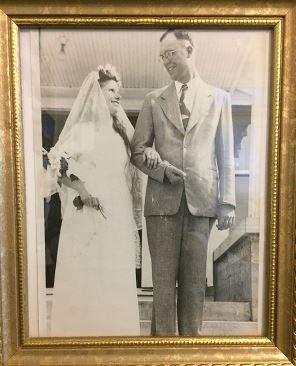 He returned to the states, and in 1947, she finally arrived in America, making her way from New York to St. Louis, to rural Arkansas, where her betrothed lived with his family. They were married that July 1947, within days of her arriving in Arkansas, she said.
Her husband's family had no indoor plumbing, she said.
"It was a culture shock," she said.
She and her husband enrolled in and earned degrees from Missouri State University.
They had two sons and a daughter and now have five grandchildren.
Despite their unconventional courtship, the McCormicks were married for 62 years, until the Rev. Robert S. McCormick's death in 2008: He was 93.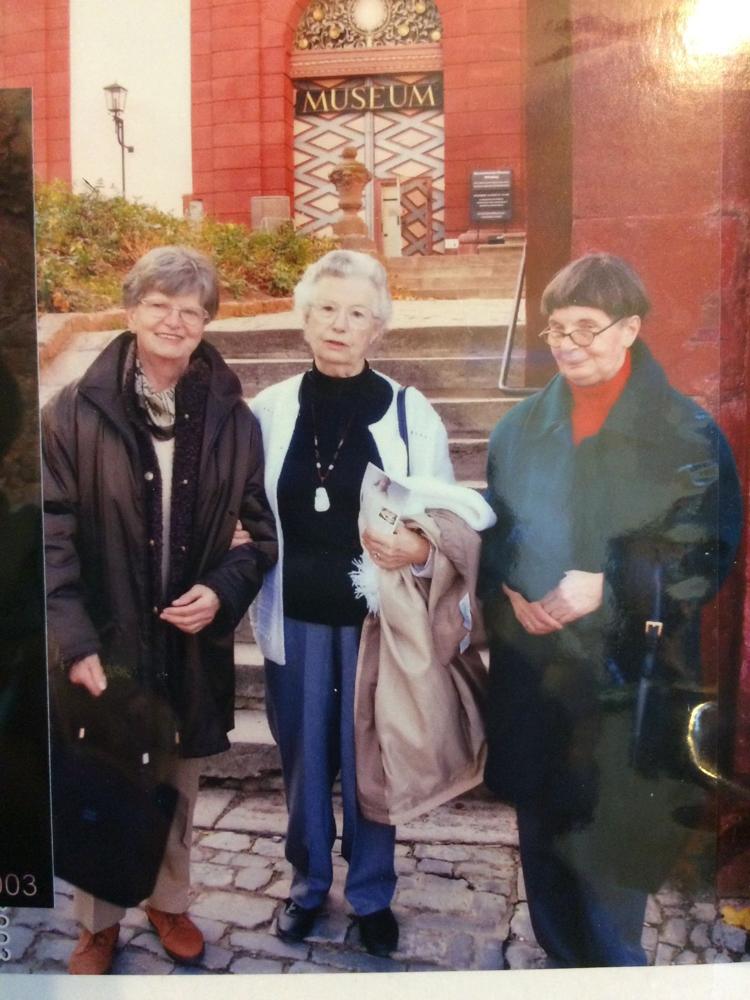 Visit part of life-history lessons
McCormick's school visit came at the end of a unit on the struggles of various peoples that students had been studying, said Matt Todd, a Carruthers teacher at the school. The children learned about the Holocaust from Lois Lowry's children's historical fiction book "Number The Stars."
"It was really great to have Mrs. McCormick come and visit the class," Todd said. "We did so much talking about the Holocaust and learning about the different events that took place, the concentration camps. It really helped students connect what we'd been reading about and talking about in class and the actual events, like she talked about Kristallnacht. To hear her experience and what that was like and what that meant for the people there in Germany, the Jewish people (was amazing). The kids — you could see it — they just lit up. It was exciting for them, and just to hear about those personal experiences was just amazing."
After her presentation, the students asked her a variety of questions.
Kaeden Smith, a 10-year-old fourth-grader, said he was surprised by some of the things he learned.
"I never knew that they had (trashed) Jewish places and Jewish stores," Kaeden said.