SPRINGFIELD — On the eve of his swearing-in as a new Illinois senator, Paul Schimpf said the enormity of what lay before him was beginning to sink in even more.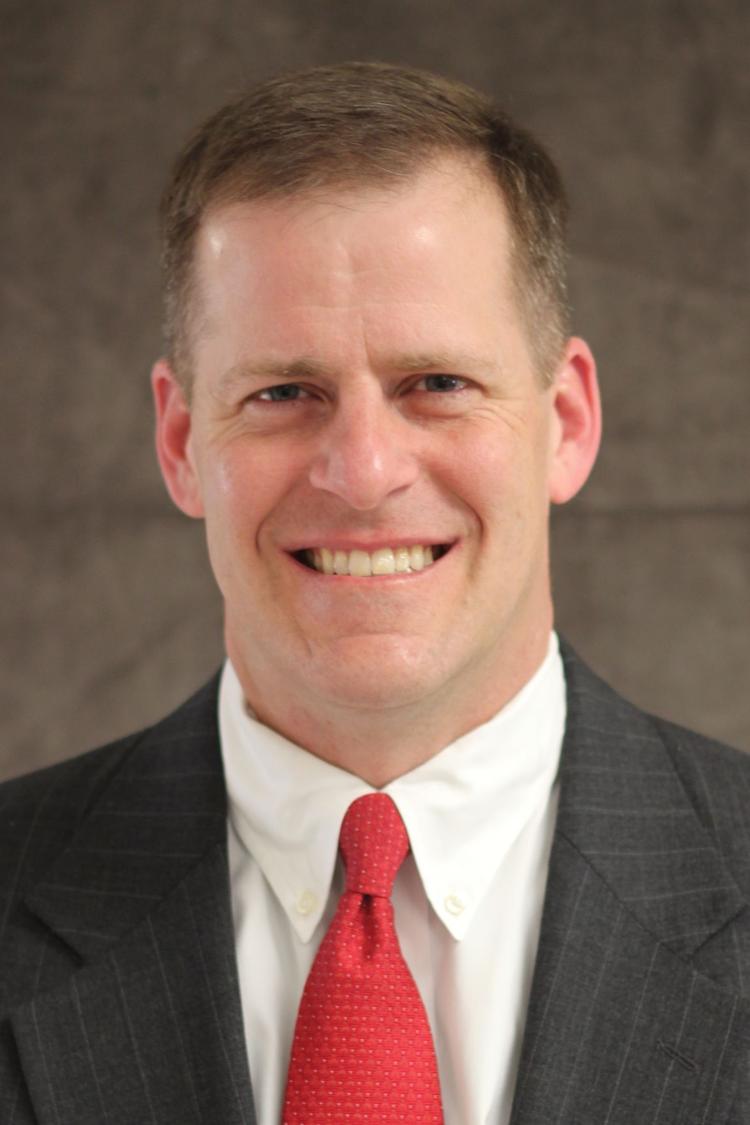 "I'm a bit overwhelmed in that there is a feeling of tremendous responsibility and the realization that Sen. Dave Luechtefeld — who is a good friend and I admire him — he's going to be a really tough act to follow," Schimpf said. "I'm confident that I can do a good job, and at the same time (I'm realizing) that I do have a lot of responsibility, and I'm I really going to work hard."
Schimpf, his wife, Lori, and sons Ethan, 11, and Garrett, 9, traveled to Springfield Tuesday afternoon to prepare for his swearing-in today. Also traveling for the event were his father and stepmother and Lori's parents, some close friends, including some he met when he mounted an unsuccessful bid for Illinois Attorney General in 2014.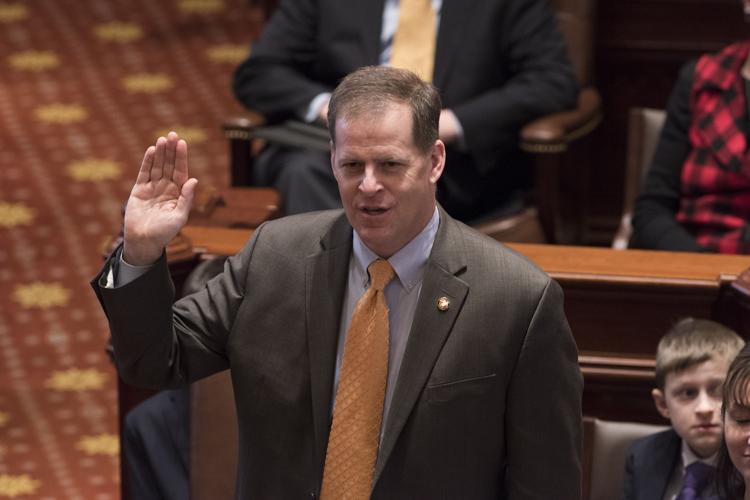 Dozens more supporters were expected to be there watching the Republican senator be sworn as the new senator from the 58th Illinois District. Schimpf succeeds David Luechtefeld, a mentor of his who also endorsed him in his bid for the seat.  The 58th Senate District includes all or parts of Jackson, Jefferson, Perry, Randolph, Monroe, St. Clair, Washington and Union counties.
He plans to spend a bit of time tomorrow voting on new Senate leadership and moving into new desk space — actually, as a newcomer, he noted, picking what was left.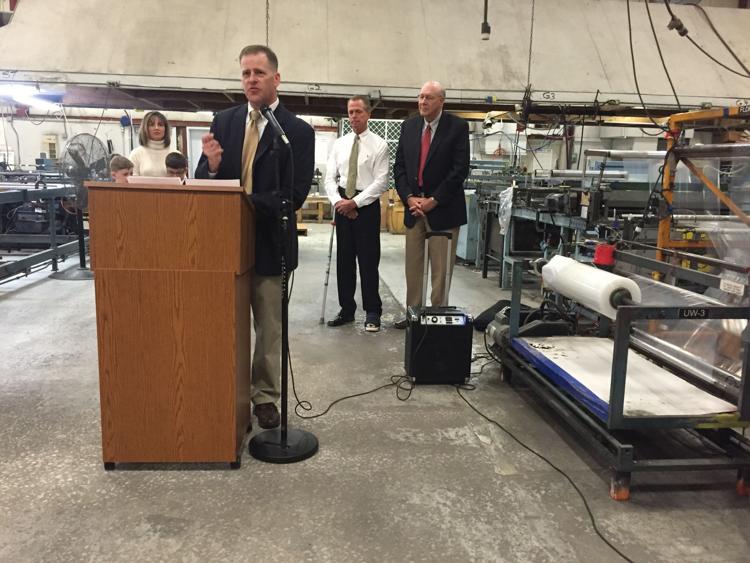 Then, the real work starts on Thursday.
"My No. 1 focus is we have to make Illinois more competitive, so that people want to come to Illinois and create jobs," Schimpf said.
"Right now, the job creators either no longer want to stay in Illinois, or they don't want to come here," he said. "Really, I think that is the crucial question we have to answer before we can get our state going in the right direction, is how can we make people want to come to Illinois: That's the big goal we're working toward."
OKAWVILLE – In a few weeks, state Sen. Dave Luechtefeld is scheduled to deliver the keynote …
Another goal is to start meeting other legislators and start forging new relationships to help make that re-interest in Illinois possible.
"I'm one of 59 senators — I can't do it by myself," Schimpf said. "I have to be able to convince people that Southern Illinois is a great place, I have to be an advocate for our region and I have to be able to work with (people from different parts of the state and political affiliations)."
Schimpf was born at Scott Air Force Base in 1971 and grew up in Waterloo, as the son of two teachers. He attended the U.S. Naval Academy in Annapolis, Maryland, which began his long association with the U.S. military.
At his graduation in 1993, he was commissioned as a second lieutenant in the U.S. Marine Corps; four years later, he was selected for the Marine Corps Law Education Program and returned to Illinois, where he attended SIU's School of Law.
After graduating from law school, he reported to the Marine's Recruit Depot as a judge advocate, a military attorney. While there, he served as head attorney, supervising other attorneys and personally litigating drug, sexual assault and attempted murder cases.
In 2013, he retired from the Marine Corps as a lieutenant colonel, the next year seeking a bid for the state's Attorney General post.
"I'm really excited to start working and working towards getting our state back on the right track," he said. "I think Illinois has too much talent, too many resources, too much potential for us to be down for as long as we have been."
"I'm looking forward to getting us back on the right track, and I feel very honored by the people of Southern Illinois who have given me the responsibility of representing them."