WEST FRANKFORT — Bill Levanti's coal mining heritage spans generations and continents. He said he is a sixth-generation coal miner with his oldest mining ancestor practicing the trade in England.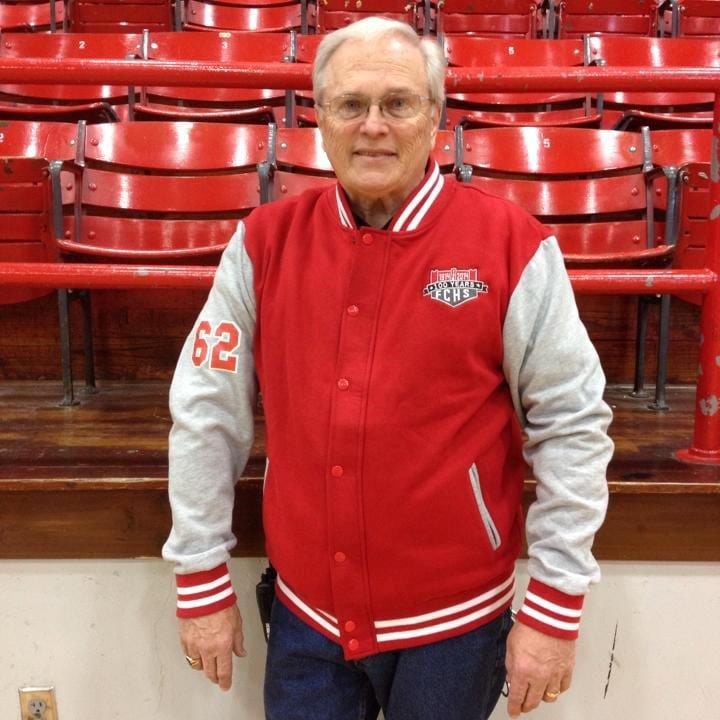 Levanti said his grandfather, William George Tomlinson, came to the U.S. in 1910 and settled in Zeigler before working in the mines. On the other side of his family, Levanti said his great-grandfather, John Levanti, came even earlier in 1908 from Pennsylvania. He said he was on the team that established Number 8 coal mine.
"They were the crew that sank it from the surface to the coal seam," Levanti said of the work.
Levanti, a lifelong West Frankfort native, was named this year's Old King Coal and was crowned Saturday during the Princess Flame pageant at Frankfort Community High School.
According to a news release announcing his being named this year's Old King Coal, Levanti worked in the mines for 30 years having worked at Old Ben No. 24 and No. 26 and later at Freeman Coal No. 4 and No. 6 — his last seven years at Freeman, Levanti worked in the safety department.
When he was growing up, he said he never really thought of doing anything else when he came of working age, though he said his father did not work underground, but instead was a local business man.
"I never gave it a thought about not going," he said. "I don't know if it was just in my blood or what it was."
He saw things differently when raising his two children, though.
"I said, 'This is it, you are going to do something else with your life,'" he told his kids.
He said he saw the mining industry changing and recognized that his kids did well in school that they could move away from the family tradition. With the wages he earned as a union miner, he was determined to send his kids to school.
He said his daughter now works as an electrician while his son is an attorney.
Levanti now works as a grounds monitor at Frankfort Community High School and it is his work there that is part of what inspired community members to nominate him.
"He shares his experiences of West Frankfort and the great legacy mining has had on our community. He is the link between our present and our past and our students are lucky to have him share the great stories of how West Frankfort became the coal mecca of southern Illinois." Susan Malkovich wrote in her nominating letter.
Levanti said some students are so far removed from mining that it is surprising to them to find out he worked underground.
"A lot of the kids have no idea," he said. This still doesn't stop questions, though and Levanti is happy to answer them. He said he talks with some students about stories and rumors passed down from parents and grandparents about life working in the mines.
While mining is no longer the force in Franklin County that Levanti remembers it being, he said he believes it is important to remember that legacy, which is why he likes sharing with the students he works with.
Though he said he was too young to remember the earliest Old King Coal festivals, Levanti said he knows there are many excellent miners to be named before him. He said he has had the privilege to know many of them that he considers "outstanding men"
"I'm honored to stand in this position," Levanti said.
The Old King Coal festival will begin May 10 in West Frankfort with the annual parade being held May 12.