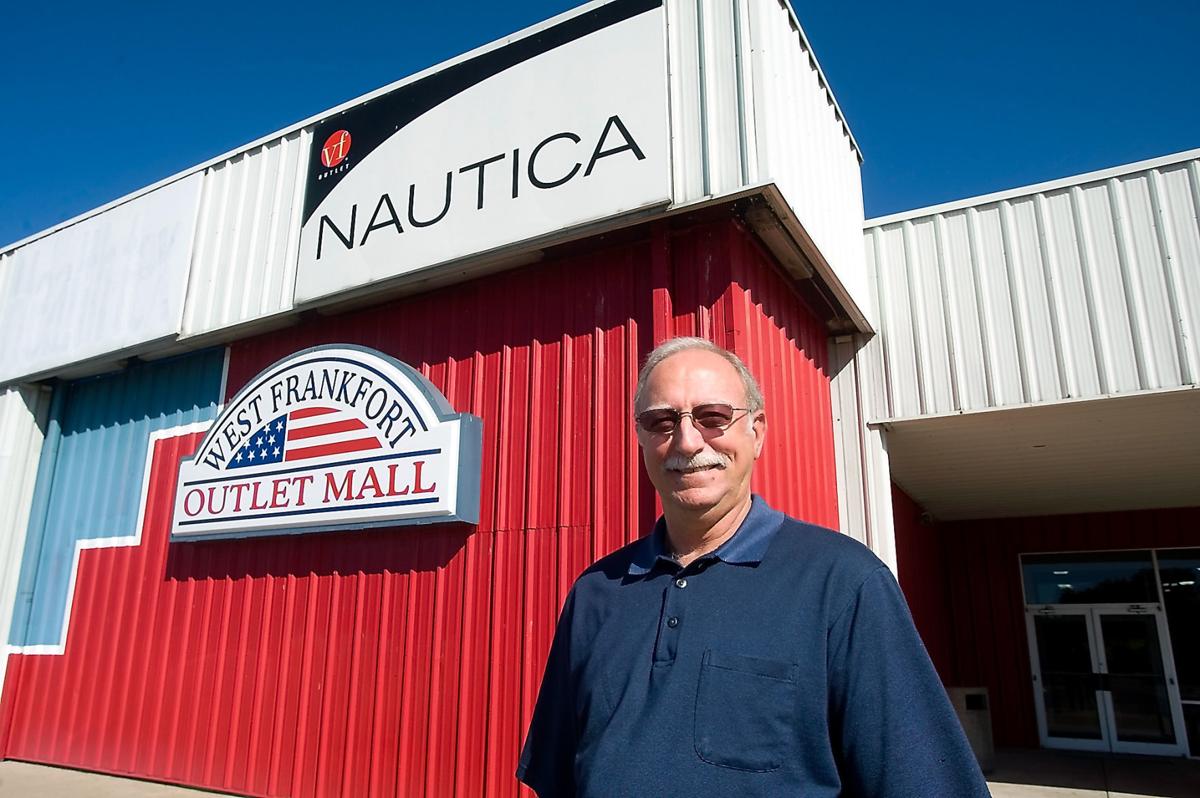 WEST FRANKFORT — Mayor Tom Jordan said Tuesday's City Council meeting was full of good news, but a definite bright spot was signing a lease for the mall that could bring a significant number of jobs to West Frankfort.
Jordan said the council Tuesday approved the signing of a lease with WPS Health Solutions for a 6,000-square-foot space in the West Frankfort Mall that will begin Sept. 1. He said the lease is a one-year commitment with the possibility of four renewals — the entire contract could last five years.
Jordan said WPS currently has an office in Marion, but is looking to expand. The project has been in the works for about a month, Jordan said.
"They came up here and were very excited about the opportunity and what we had up there," he said.
Possibly the most exciting thing about the deal, though, is the number of jobs is will bring to the community.
"We are very excited with the fact that there will be approximately 100 employees," Jordan said, adding that he's not sure if they will all be hired out of Franklin County or if some will be coming from the WPS Marion location.
According to its website, WPS is a non-profit health insurer whose services have reached, "active-duty and retired military personnel, seniors, and families in Wisconsin, across the U.S., and around the world."
The website also says the company has a government contract managing certain portions of the Medicare program.
Jordan said WPS agreed to the city's requested monthly rent, $2,793.
Discussing the city's investment in the mall, Jordan said it hasn't gone exactly like city officials thought, but said it still is going well.
"I think that whenever we stepped out and purchased that out there, I think we were hoping to fill that full of retail," he said, however Jordan admitted the retail environment since then has changed.
Nevertheless he said the deal with WPS will be beneficial.
"It's a great opportunity for us," Jordan said.
Any time a small town can bring in jobs is a plus. However, Jordan said he's not sure how to predict what effect this influx of workers could bring to the city.
Maybe they will rent houses, maybe even buy houses, Jordan said. Then there's the retail. Those who are travelling in for work will be buying gas and possibly even eating out or buying groceries in town. Little things add up.
Jordan also said the mall's newest tenants might also spur development of the mall itself. With built in foot traffic that the WPS offices will bring, Jordan said someone might take an interest in revitalizing the mall's food court.
"I don't know how we can measure the impact but it's going to be good," He said.
Jordan said the company will be doing some renovations of the space at their own expense. He said there was no economic incentive given in the deal. However, Jordan said in the interest of making the mall more marketable, and more comfortable for its newest tenants, the city may be adding more bathrooms.
— EDITOR'S NOTE: This story has been update to reflect that WPS manages parts of the Medicare program.
618-351-5823
On Twitter: @ismithreports