WEST FRANKFORT — In a white barn behind a tiny office on the outskirts of West Frankfort, there's a few million dollars worth of vintage cars lined up. They range from Pontiacs to Chevrolets, from red to teal to navy blue with wooden accents, dating back 10 years ago or 100. The rows of cars might be old, but a salesman knows to call them classics.
No, wait. At Glen Weeks Classic Cars, a car like that is a piece of art.
"They are part of history," said Bruce Sheffler, who helps out at Glen Weeks Classic Cars. "They just don't make them like this anymore."
Over the years, Glen Weeks' clients have included Hank Williams Jr., George Jones and Bruce Willis. Earlier this month, they sold a 1957 Chevy convertible to Jim Thrash, a scout for the Atlanta Hawks and former college basketball coach. The cars are often sold for $200,000 or so.
"A lot of guys who buy from us have some emotional reason," he said. "They've been wanting it for 60 years and now they can afford it. They want their dream car from when they were in high school."
Inside, the office shows a poster of James Dean, a signed photograph of George Jones and vintage car wallpaper. Weeks, who is 79, has some old-fashioned tendencies. He doesn't like to talk about himself, and didn't return requests to comment for this article. But those that know him say he shies away from the local-legend label.
"I think a legend is what he is though, he's known all over the country," Scheffler said. "And everyone thinks of him when they think of cars around here."
After Weeks sold his Chevrolet dealership to his son in the 1980s, he started traveling to more auctions and selling cars that were the opposite of brand new, but still had something shiny about them.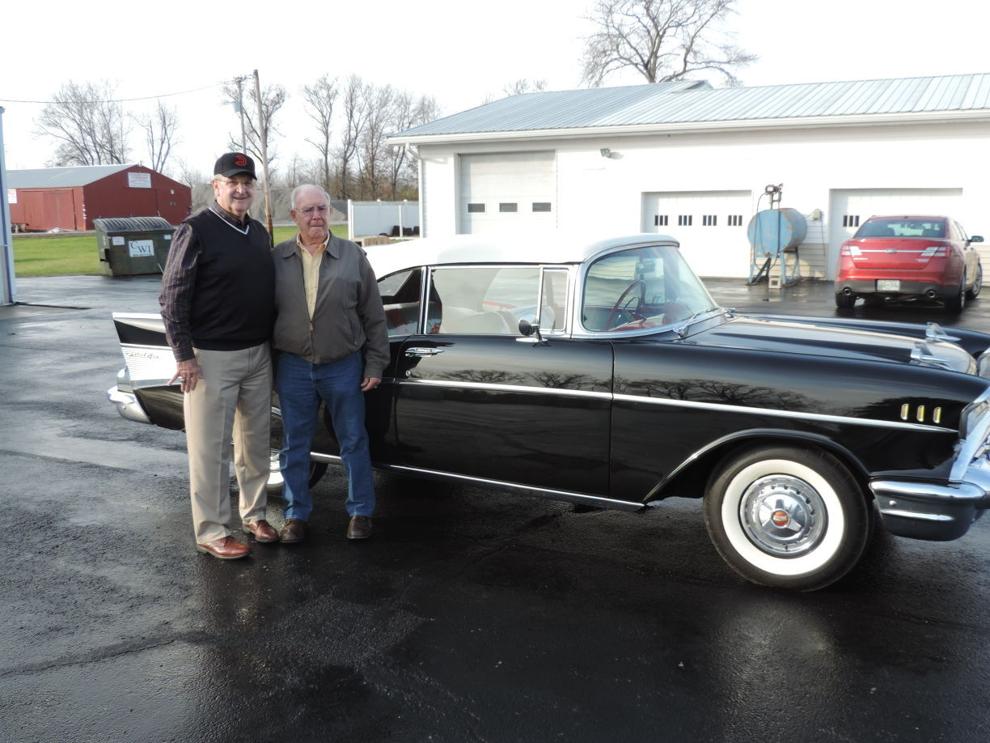 Kyle Weeks is used to people calling his grandfather a local legend.
"I think he wanted to sell cars that were brand new when he first got into the business," he said. "It's cool to see all of them and think of a different time. And it's a family thing."
In West Frankfort, there are two modern car dealers with the Weeks name attached to them, including ones where Kyle Weeks and his father work.
"I grew up around cars, and this family is about trying to match a car with a customer," he said. "When you're around cars this much, it's cool to see something that stands out like that."
They stand out, Scheffler says, because they're not just for driving.
"If you buy this kind of car, there's a reason other than being functional. Maybe something was going in your life when that car was brand new in the magazine," Shcheffler said. "You can't be bashful when you drive a car like this, people are going to look at you."