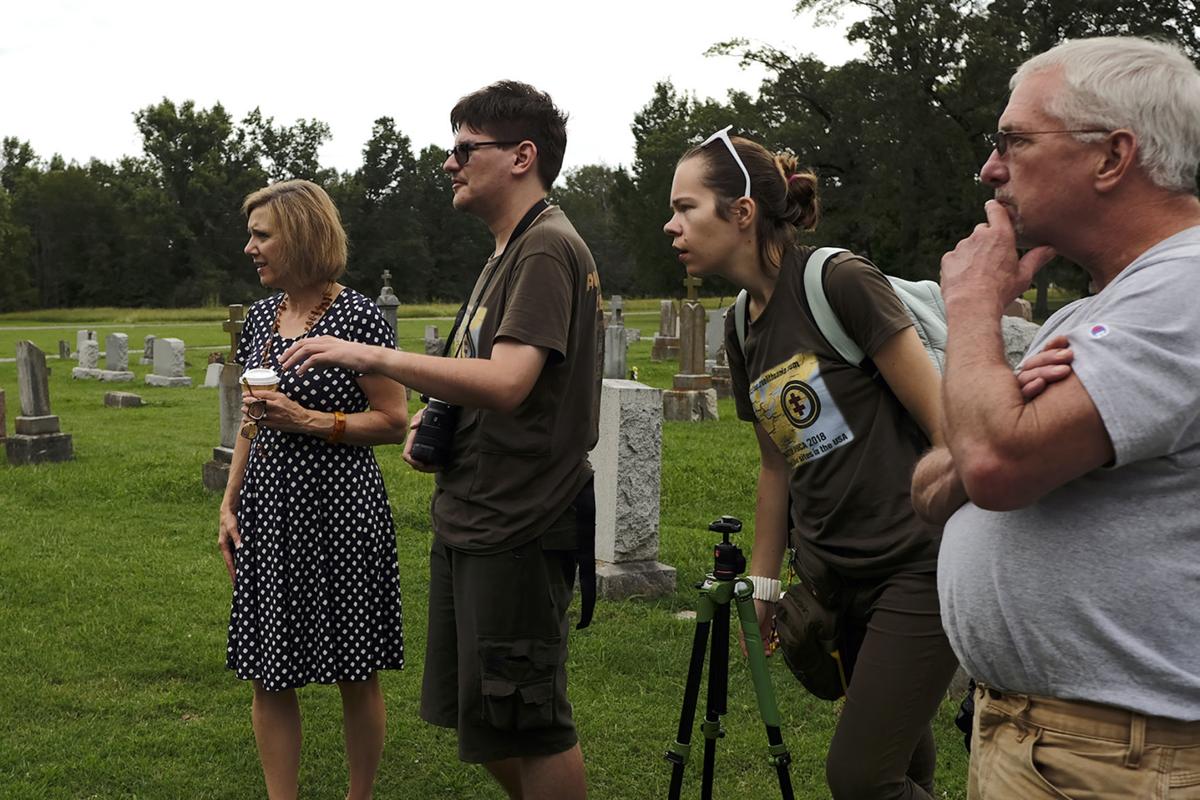 WEST FRANKFORT — Few would think the Lithuanian centennial celebration would make its way to West Frankfort, but this week it did just that.
In an effort to document the American portion of the Lithuanian Diaspora — which occurred under Soviet rule during the last century — two Lithuanian nationals have spent the last two years traveling the eastern seaboard, and now the Midwest, marking Lithuanian sites of all kinds on an interactive map.
Augustinas Zemaitis said he initially started the project as a hobby — it was an "encyclopedia of the Lithuanian Diaspora" and said this gained attention from many in his country, especially those in the government.
Zemaitis said "there was almost no information on these sites," which is what led to start the project in the first place. He said he tries "to fill that gap."
He said with the looming 2018 centennial, the Lithuanian government paid he and his wife's, Aiste Zemaitis, travel and expenses to go to the United States in 2017 and 2018 to photograph and map out sites of significance to Lithuanian immigrants. This meant churches, parks, clubs, statues and cemeteries — anything with a tie to Lithuania.
Augustinas Zemaitis said this is how they found West Frankfort. By doing a search on Google Maps, he said they discovered the Lithuanian Cemetery there. After a few calls, he was put in touch with Theresa Renik, a second-generation Lithuanian-American.
Renik met the Zemaitises on Friday morning in West Frankfort with a handful of local residents to chat over coffee and doughnuts, then it was a trip to the Lithuanian cemetery, less than a mile down the road from West Frankfort's Catholic cemetery.
When they arrived, Augustinas and Aiste started to photograph historic headstones for their project while being guided by Renik.
"It takes you guys coming to show us what we have," Renik said as she discovered a new marker for the first time.
"I think it's an honor," Renik said of the visit by the Lithuanian team.
Augustinas said the project has been gratifying. He's enjoyed seeing how his country's history has spread to the U.S.
Aiste said they feel a sense of responsibility when visiting theses, often small, Lithuanian communities.
"We are, in a way, representatives of Lithuanian government," she said, adding that the citizens they meet often feel validated or honored to be recognized by their family's country of origin.
Augustinas said this trip in the states will cover a lot of the rust belt in the Midwest. They will be heading home at the end of September. He said the map, located at truelithuania.com, will be up in October or November.
618-351-5823
On Twitter: @ismithreports