An Anna man will spend four and a half years in state prison after he pleaded guilty Monday to a Class 2 felony charge of unlawful possession of a stolen vehicle.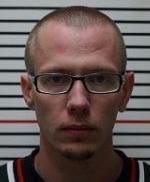 You have free articles remaining.
According to a news release from Jackson County State's Attorney Michael Carr, Brandon M. Leek, 28, of Anna, stole a Buick Regal from the parking lot of a shopping center in Carbondale on Dec. 28. According to the release, police responded after the car was reported stolen, and a witness said he or she had seen Leek steal the car. Surveillance video also showed Leek stealing the car.
Leek will serve two years of mandatory supervised release after his prison term.