MARION — State and local law enforcement authorities are investigating a bomb threat made to the city's high school Wednesday.
The threat appears tied to recent allegations that the school's girls track coach made a racist remark to a Black student athlete. 
The school received a phone call from New York at about 9:30 a.m., according to a news release issued from Marion High School on the district's Facebook page. The caller threatened to blow up the school if track coach Sara Baker was not fired. Baker allegedly called 15-year-old Amari a "black barefooted African from the third world" last week, according to Amari and her family.
The Southern is not reporting the athlete's last name at the family's request because she is a minor.
Marion police and fire departments, along with the state bomb squad, were called in to sweep and secure the school to further ensure the school's safety. 
After police were called, the threat level was considered to be minimal to the school. However, students and staff were sent home early out of caution and all on-campus events were canceled.
The district is investigating the alleged racist incident which sparked demonstrations in the city earlier this week.
Amari's mother, Marilyn Tucker, said during Monday's protests that her daughter was upset. Amari called the incident "beyond rough."
"I was embarrassed. She said that in front my whole team," Amari said.
The district reminded community members in its Wednesday Facebook post that it cannot disclose certain student and personnel information and that it is doing its best to resolve the situation.
"Threats to the school district only delay our ability to continue the investigation," MHS officials wrote.
Baker has been placed on paid leave until the district decides how to proceed, officials have said. 
Marion Police Chief David Fitts said while he could not comment on the investigation, he said all students and citizens are safe. Marion police are the lead investigating agency in cooperation with others, he said. 
PHOTOS: Protesters condemn Marion track coach's racist remarks against Black athlete
Protesters condemn Marion track coach's racist remarks against Black athlete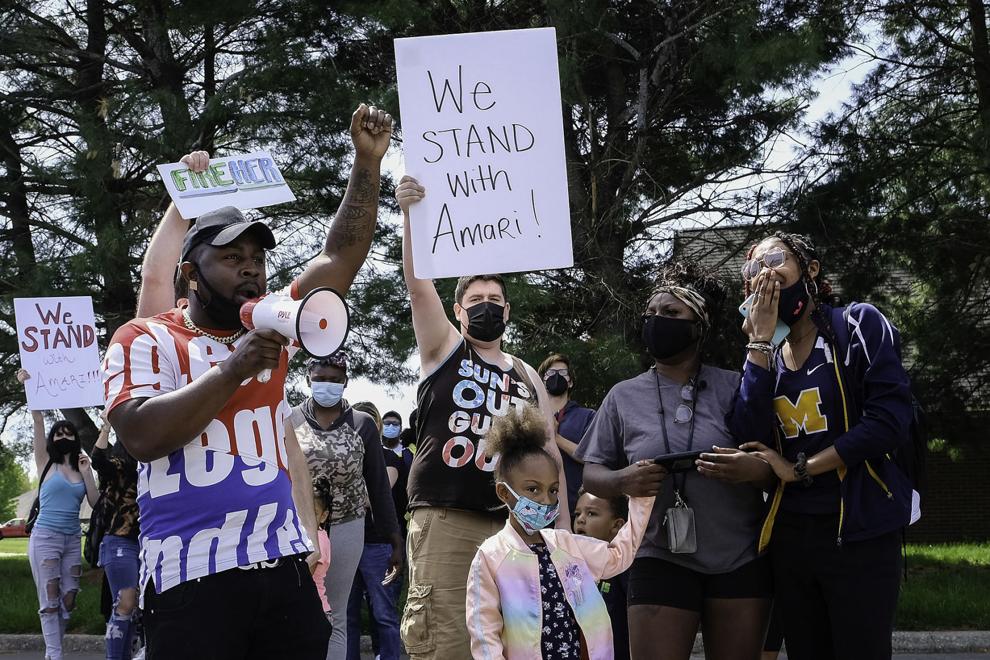 Protesters condemn Marion track coach's racist remarks against Black athlete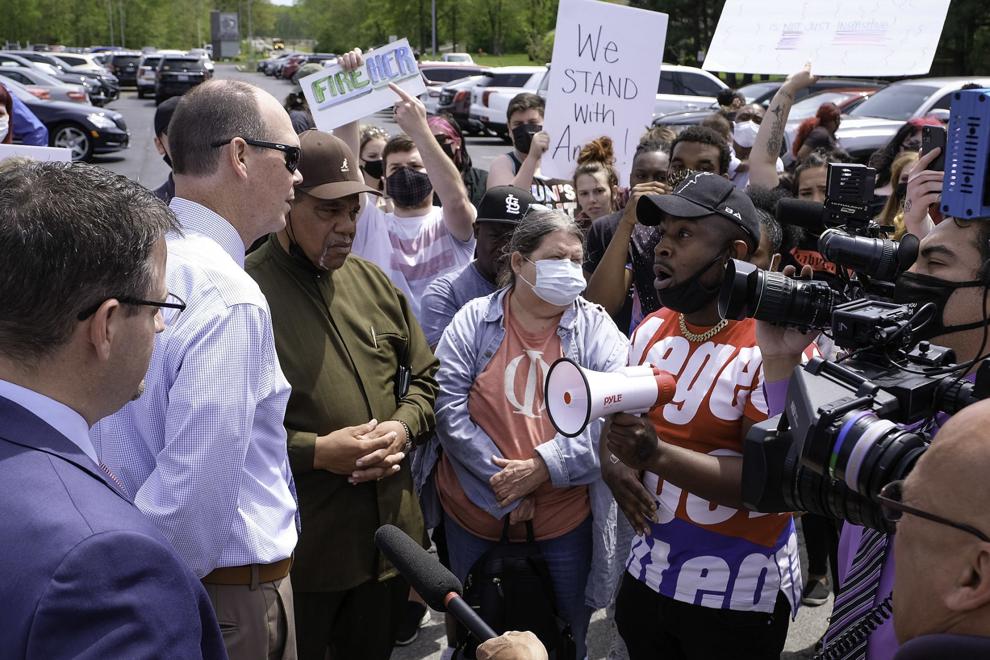 Protesters condemn Marion track coach's racist remarks against Black athlete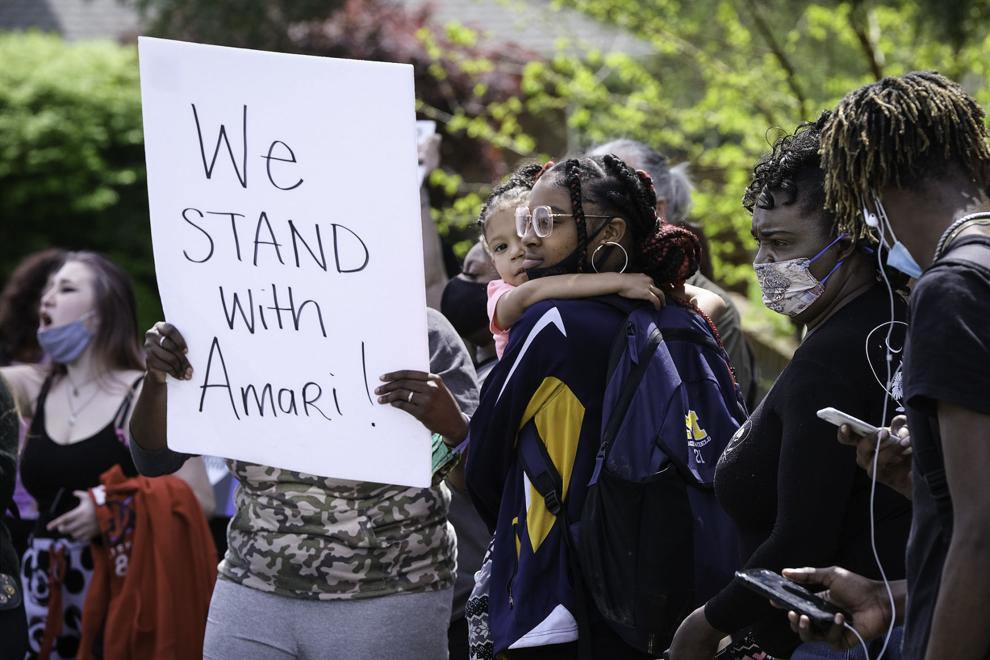 Protesters condemn Marion track coach's racist remarks against Black athlete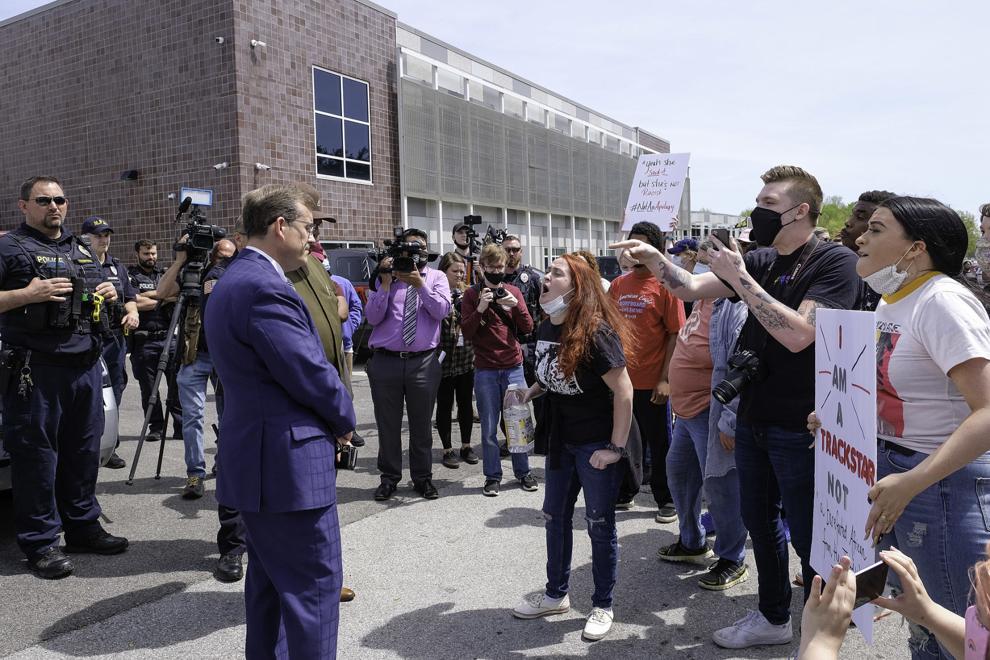 Protesters condemn Marion track coach's racist remarks against Black athlete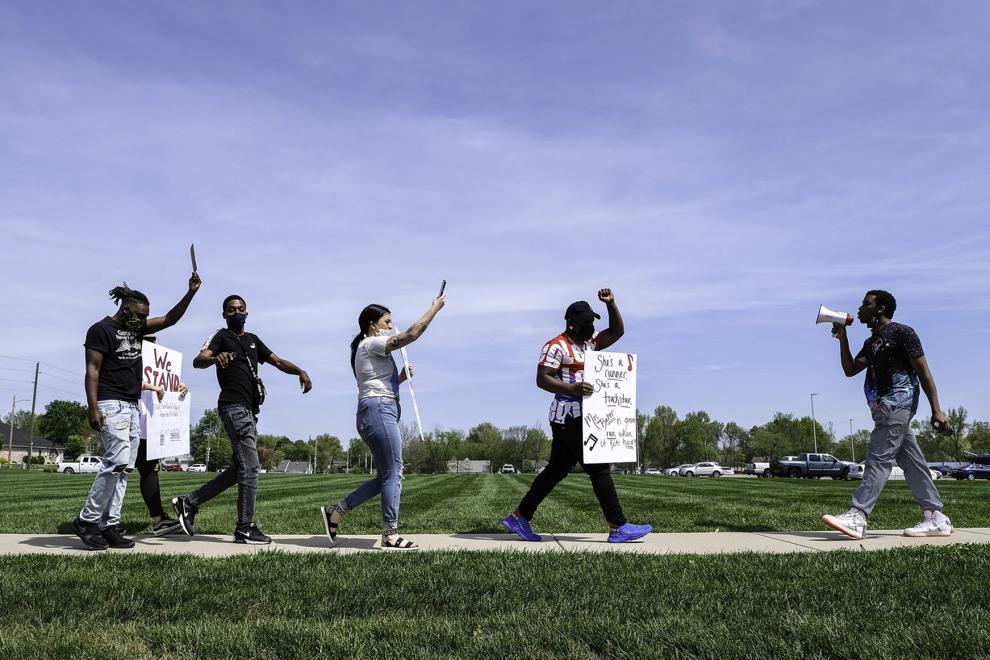 Protesters condemn Marion track coach's racist remarks against Black athlete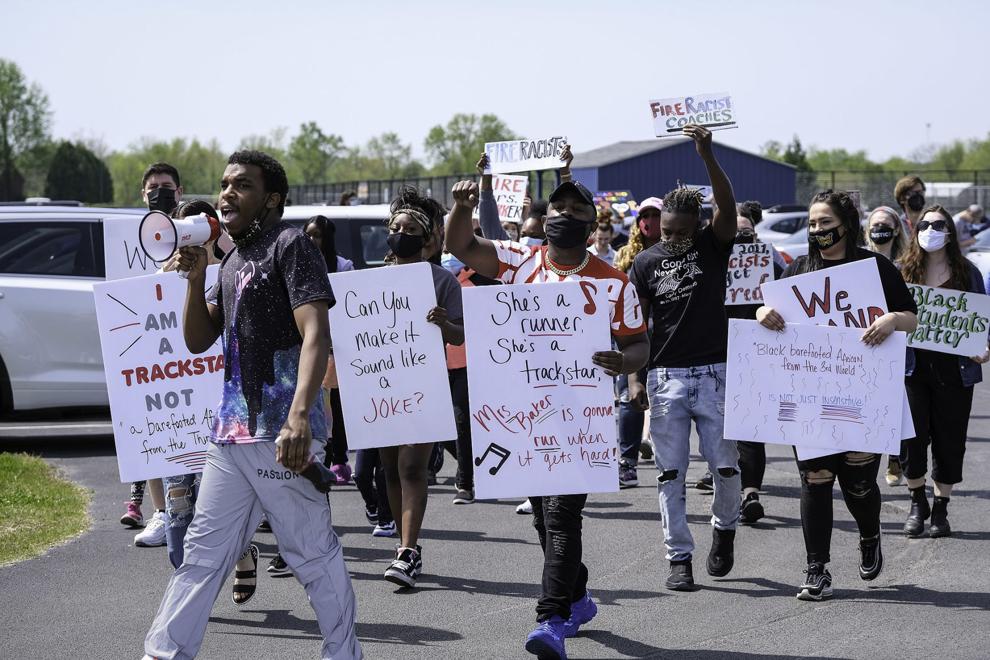 Protesters condemn Marion track coach's racist remarks against Black athlete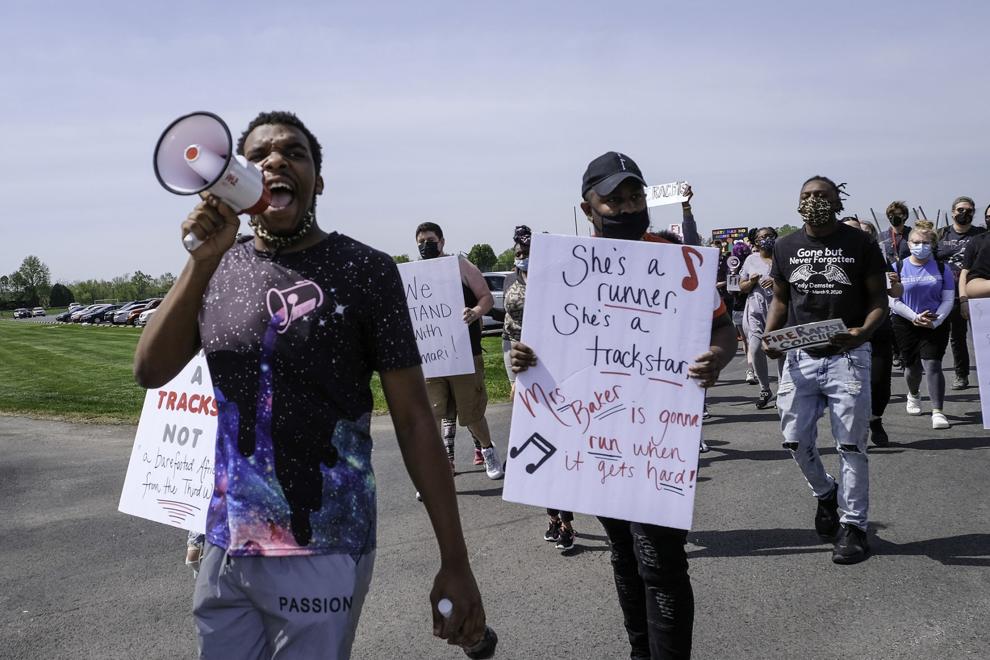 Protesters condemn Marion track coach's racist remarks against Black athlete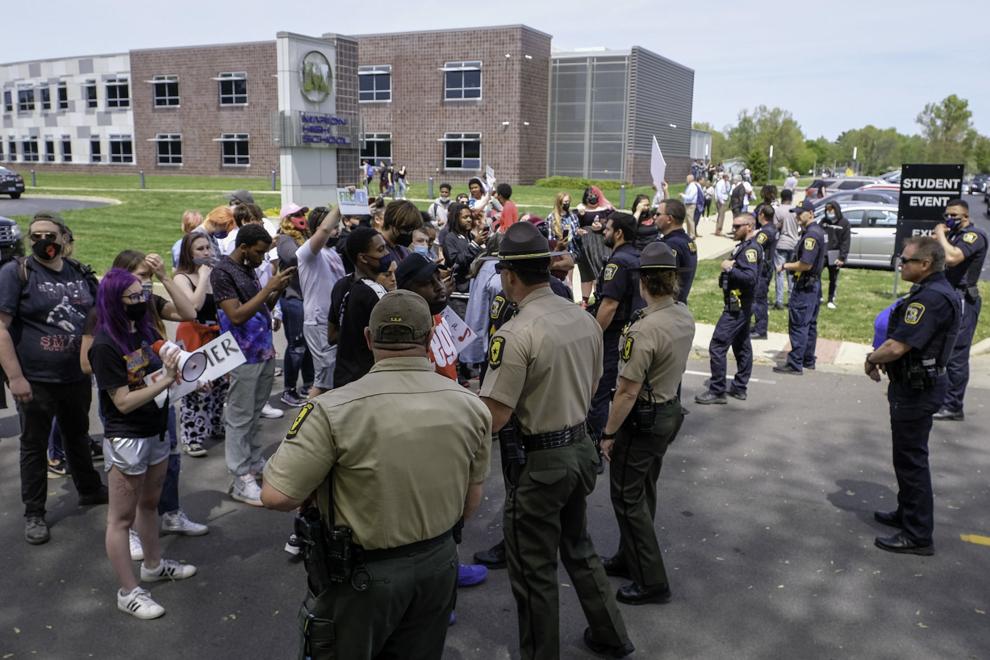 Protesters condemn Marion track coach's racist remarks against Black athlete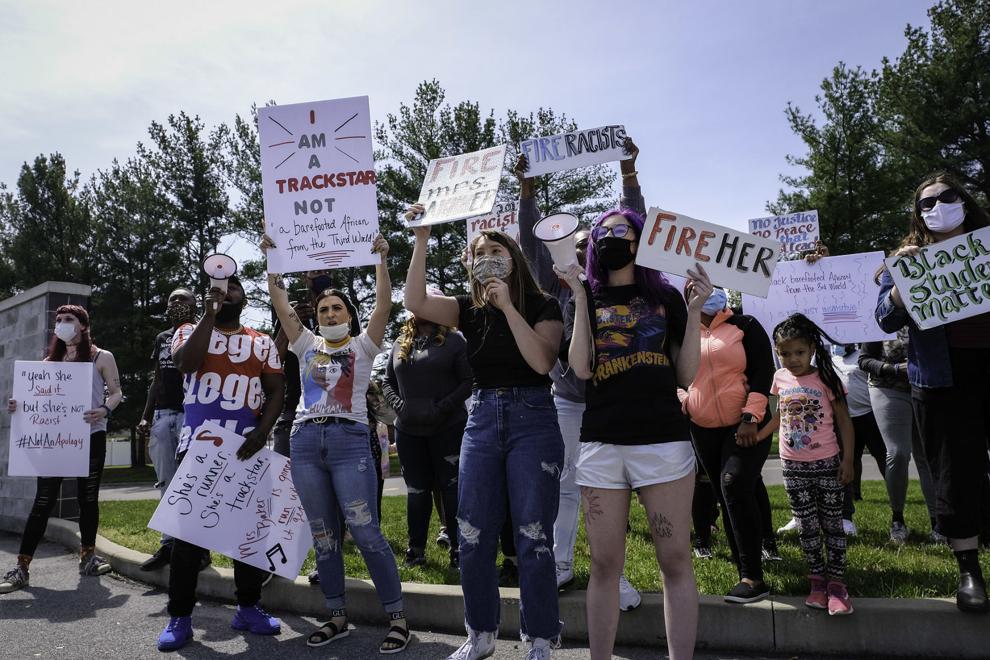 618-351-5823
On Twitter: @ismithreports