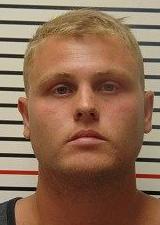 MURPHYSBORO — Prosecutors in the Gaege Bethune murder case hit the pause button Wednesday before proceeding with a motion hearing, saying they had received last-minute information.
Bethune was charged and convicted of first-degree murder in the 2014 death of Southern Illinois University student Pravin Varughese, who was found dead in the woods on the east side of Carbondale near Illinois 13.
In a dramatic turn last year, just before Bethune was set to be sentenced, a judge overturned Bethune's conviction after his defense claimed there were problems with the indictment that could have led to juror confusion.
Judge Mark Clarke's reason for hitting reset on the trial was what he deemed possibly confusing wording in the indictment. He said in his official ruling that while he had no reason to believe the jury was confused by the charges, he also could not rule it out.
A request that the Illinois Supreme Court review the Clarke's decision was denied.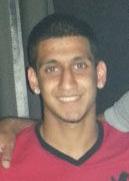 Prior to the new information, which special prosecutor Dave Neal said came through phone, he and his team were ready to proceed with the motion for nolle prosequi in the case, which will drop the current set of charges.
They were also going to deal with granting Bethune his bond money, minus a 10 percent fee to the county.
Neal said Thursday that he could not divulge what the new information was, but that it was enough for him to want to look into it further before moving forward with any motions at this time.
The hearing was continued to Jan. 23.