BENTON — Family members of the two women that James Watts brutally stabbed to death while attempting to rob a bank in Cairo addressed him one after another on Thursday as he was officially sentenced to life in prison without the possibility of parole.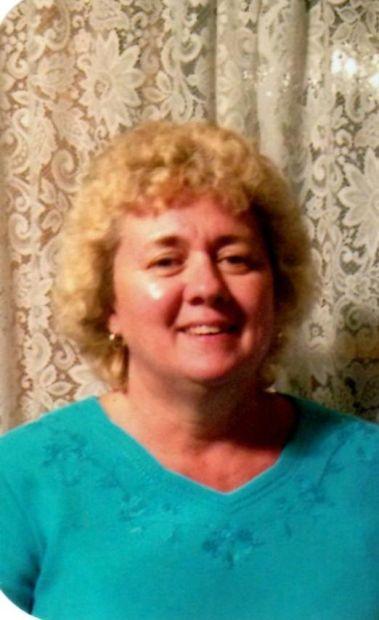 "For myself, my prayer is that you burn in hell," said Walt Grace, the husband of the late Anita Grace, of Olive Branch. Grace was the Cairo First National Bank branch president on May 15, 2014, when Watts forced her and two other employees back into the bank that evening and then took their lives after they were unable to unlock the bank vault.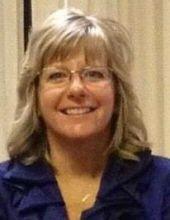 Watts also killed that day employee Nita Smith, of Wickliffe, Kentucky, and he seriously injured a third employee, Kaeley Price, who survived the harrowing ordeal and was able to call 911.
Grace described his "amazing wife" as a loving mother and grandmother. He said the two were high school sweethearts, and that she remains the love of his life. After the hearing, Grace declined further comment, but he did not mince words when addressing Watts. Grace called him a "cruel and cowardly person" and said that while he hopes Watts pays the ultimate penalty for his deeds in the afterlife, he also hopes Watts knows pain, suffering and abuse while he is alive and serving out the rest of his days in a federal prison.
At her turn to address Watts, Rhonda Hunt, Anita Grace's sister, turned toward him, looked him directly in the eyes and said, "James, you took my family and destroyed it in one day." Hunt said that at the time of Grace's death, she had been caring for their mother, who was in ill health and has since passed away.
"My mother died literally of a broken heart," she said. Hunt told Watts he took away her only sister, and her children's only aunt. She said she hopes one of his peers introduces him to the pain of being stabbed and that in that moment he hears the cries of the women he killed. She closed her statement by telling Watts there's a "special room in hell" waiting for him.
Before the federal courtroom packed with victims and raw emotion, Judge J. Phil Gilbert officially sentenced Watts to life in prison without the possibility of parole for attempted bank robbery resulting in death. He additionally was sentenced to 120 months, to be served consecutively, for being a felon in possession of a firearm.
During the hearing, as family members of his victims addressed the court, some of them looking directly at him, Watts either looked in their direction or down at the table at which he sat with his attorneys. He showed no outward signs of emotion and held a neutral facial expression throughout the hour-long hearing.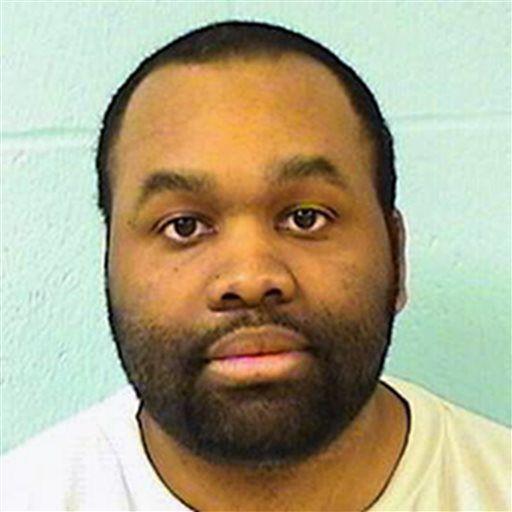 According to the court, Watts, 32, had a criminal history dating back to when he was 19. Prior to the bank robbery, he had been previously convicted over the years of aggravated criminal sexual abuse, criminal damage to property, forgery, writing bad checks and being a felon in possession of a weapon.
Watts pleaded guilty on March 16 to both charges he faced in connection to the bank robbery. The terms of the plea deal he agreed to in admitting his guilt mandated he serve a life sentence, and federal prosecutors agreed not to seek the death penalty as they previously stated they intended to do.
Because the plea outlined the terms of his punishment, and the court had already approved the plea deal, Thursday's sentencing hearing was largely a procedural matter, as judges officially determine sentences. But more significantly in this case, the sentencing hearing allowed time for family members of the women Watts brutally slayed to address the court in his presence.
Price, who was 23 at the time of the incident, did not attend the court hearing, and did not wish to have anyone speak on her behalf, according to Assistant U.S. Attorney George Norwood, one of the lead prosecutors in the case. Norwood said Price wanted the focus to remain on Grace and Smith.
Addressing the court, Mike Smith said his wife, Nita Jo Bush Smith, was a loving friend, cousin, mother, aunt, grandmother and godmother. "…you took my wife," Smith said to Watts. "Apologies or plea deals or whatever — that doesn't help anyone out here."
Carol Kachadorian said her sister — family called her Nita Jo — had only become a grandmother just two and a half months before she was killed. She had traveled to be with her son and daughter-in-law in Florida when the baby was born, and had been planning a return trip when Watts stabbed to her death. Claire Elizabeth is now 3 years old, and she never got to hold her granddaughter again, Kachadorian said.
"My heart has a big empty hole in it. You not only took away my sister, but my best friend as well," she said. In closing her comments, she told Watts that her hope is that when his natural life ends "may you burn in hell."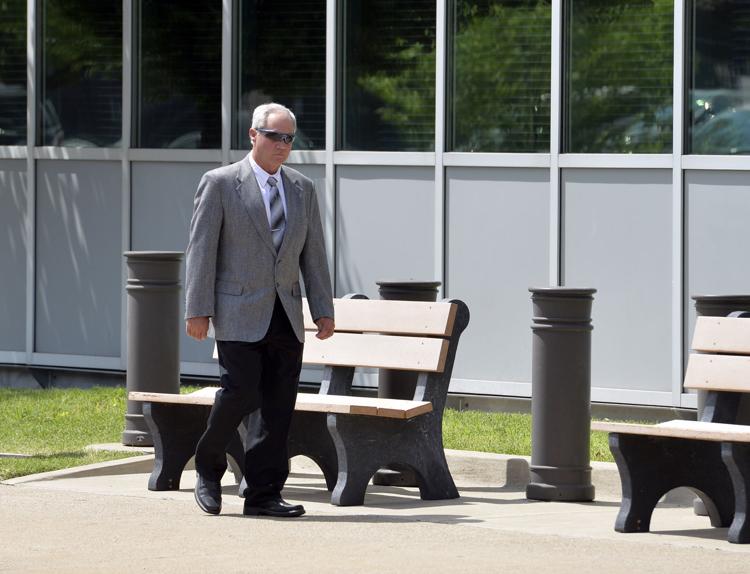 Another sister, Karen Marquart, thanked law enforcement for their swift action on the day of the double murder in Cairo and described the pain of losing Nita Jo as never-ending. She told Watts that family may never know why he murdered these two women, but she wanted him to know a few things about her sister. She described her as a remarkable woman who was active in her church, thoughtful, loyal and committed beyond measure to her family.
"Her family was her world," Marquart said. She said her sister was a "beautiful soul" who she knows was greeted with open arms and love by her creator in heaven.
"May God have mercy on your soul," she said to Watts.
At the March hearing in which Watts pleaded guilty to the charges he faced, Norwood said that on May 15, 2014, Watts was driven to Cairo First National Bank by his stepbrother — Otha Don Watkins III — with the intention of carrying out a premeditated bank robbery.
They arrived around 4:45 p.m., and Watts, wearing a folded white pillow case over his head, approached three female employees who were on their way to the parking lot after a day's work. He was armed with a pistol and a folding style hunting knife.
Showing his gun, prosecutors said Watts forced Grace, Smith and Price back into the bank. He attempted to force two of them to open the bank vault, but they were unable to open it because it was set on a time lock and only could be opened the following morning.
Having bound the hands all three of the women with zip ties, he forced them into an employee lounge. He then stabbed each of them repeatedly. One of the employees died at the bank, the other shortly after at a nearby hospital. According to Norwood, Watts thought he had killed all three employees, but Price was still alive and able to call emergency responders.
As she called for help, Watts fled the scene in Grace's Buick Enclave. Not long after he murdered the women, a car matching the description of the one he was driving was spotted by an off-duty police officer in Missouri and a high-speed chase ensued, Norwood said. Police previously reported that speeds reached up to 100 mph. The chase came to an end back in Cairo by a railroad trestle bridge connecting Illinois to Kentucky, and was followed by a two-hour standoff during which Watts admitted to killing Grace and Smith, Norwood told the court in March. Watts also admitted to his mother what he had done, Norwood said.
Norwood's description of the scene to the court was similar to that previously described in search warrant applications unsealed in the fall of 2014. In them, investigators detailed a brutal and ruthless slaying. In the search warrant applications, federal agents said each woman's throat had been "cut deeply," and all were stabbed multiple times — one woman more than 50 times.
Shortly before Watts' hearing in which he officially agreed to the terms of the plea deal, a federal grand jury on March 7 returned a superseding indictment charging two more in connection with the case, including Watkins, Watts' stepbrother.
Sharita S. Tipler was indicted on a charge of transfer of a firearm to a prohibited person. She has entered a plea of not guilty, and was released on her own recognizance.
Watkins, who remains in custody while his case is pending before the court, was indicted on charges of aiding and abetting an armed bank robbery resulting in death, conspiracy to interfere with commerce by robbery, making a false statement, and being a felon in possession of a firearm. Watkins has pleaded not guilty to all the charges he faces. The most serious offense allows for a sentence of the death penalty, but in a court filing, the U.S. Attorney's Office notified the court and defendant it does not intend to seek the death penalty if Watkins is convicted of aiding and abetting an armed bank robbery resulting in death.
In Watkins' case, a status conference is scheduled for June 28, and a trial date has been set for Oct. 23.
Norwood, addressing the court Thursday, said there was little he could add that the family members did not already spell out for Judge Gilbert about the horror and grief that Watts brought to their lives when he decided to brutally murder their loved ones. He called it a "senseless crime" given that the employees could not see his face, and when the bank heist didn't go his way, he could have just left. Their deaths were completely unnecessary "yet he chose to do it anyway," Norwood said.
Speaking directly to Judge Gilbert, Norwood said he doesn't know if there has been any case this horrific to come before him in the decades he's been on the bench. Norwood said there's nothing he could say to take away the pain felt by the victims' family and friends, nor make much of a difference to the defendant. But he said he hopes Watts feels a "fraction of the paint they've felt."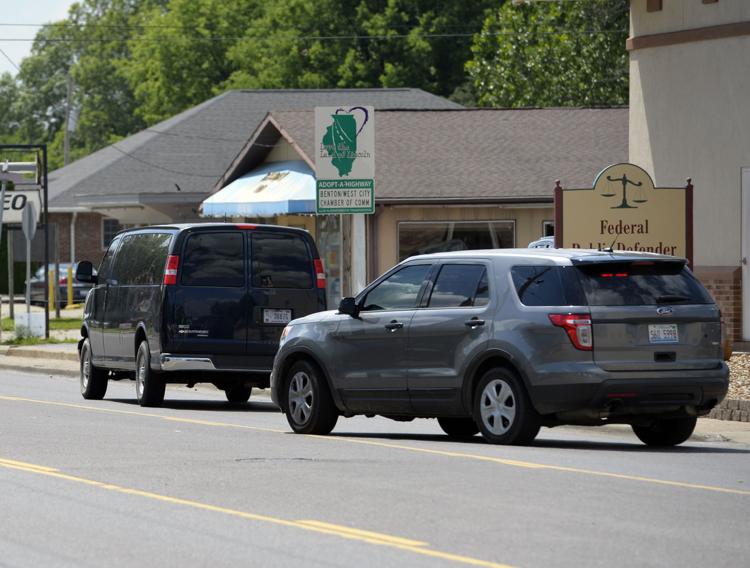 He also expressed his gratitude to law enforcement and other first responders who acted with courage on the day of bloody bank robbery, and in the aftermath investigating what transpired and bringing the perpetrators to justice.
"Here in Southern Illinois, we can be proud of our law enforcement," he said.
After family members of the victims talked about their loved ones and how much hurt Watts had caused them, Judge Gilbert called Watts to the front of the courtroom.
"Now is your time to speak," Gilbert told him. "Do you have anything to say to this court?"
"No sir," were his only two words.
Speaking outside the courtroom after the hearing, Morrissa Clanahan, a cousin to Nita Smith, said it was a tough day in court. She said that while there is some comfort in seeing him locked up for life, she was among family members who did not want prosecutors to drop their pursuit of the death penalty.
"It's been three years. Three long years," she said. "That's one thing that's been so hard is why has it taken so long."
She said it was also hard to be in the same room as Watts. "He never showed any remorse. One time I saw him look over toward our way, but he didn't even want to turn around and say, 'I'm sorry.'"
At the end of the hearing, Gilbert said that growing up in Southern Illinois, he's visited Cairo, Watts' hometown, on many occasions. He said he knows the town's storied history, both its beauty and its struggles.
"Cairo has become America's forgotten city," he said. But he noted that there are still many people there who have a passion for the city and want to see it prosper again, as it once has. He said that First National Bank and its employees are part of that passion.
Gilbert said that while the town has had its share of dark days, "May 15, 2014, was one of the darkest days in Cairo."