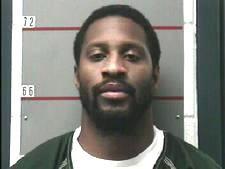 BENTON — Shawn Tarver, one of the dynamic Cairo community organizers trying to revitalize the town, was sentenced Tuesday to more than 20 years in federal prison for his part in a drug distribution ring.
Tarver was arrested in October as part of multi-state raid. The Drug Enforcement Agency, along with an Illinois SWAT team, on Oct. 12 executed search warrants for homes and businesses in Cairo, including a business where a murder happened on Sept. 1.
According to a news release from the McCracken County Sheriff, authorities seized 10 pounds of crystal meth, 5 pounds of marijuana, heroin, firearm ammunition and more than $7,000 believed to be proceeds from illegal drug sales. Tarver was arrested in relation to those seizures, police said.
According to court documents, Tarver was charged with two counts of distribution of meth, one count each of conspiracy to distribute meth and possession with intent to distribute meth. Tarver pleaded guilty to all counts.
Kentucky law enforcement and the DEA opened an investigation in September, during which they said they discovered people in Illinois, Kentucky, Tennessee and California were involved in distributing crystal meth and marijuana in Southern Illinois, western Kentucky and southeast Missouri. Police say Tarver, of Cairo, was identified as a supply source of meth for Southern Illinois and western Kentucky.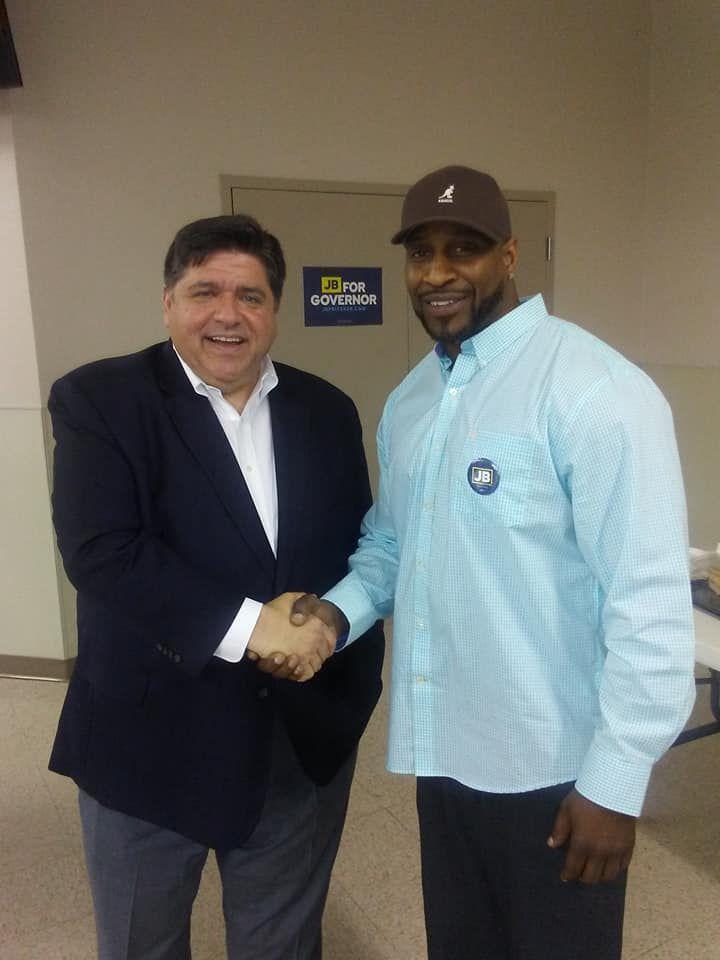 During the Tuesday sentencing hearing, Tarver's attorney, federal public defender Daniel Cronin, provided the court with photos of Tarver with various civic leaders, including Gov. J.B. Pritzker.
"He is a civic-minded person," Cronin told Judge Phil Gilbert.
However, he admitted that this was Tarver's second federal drug conviction — according to court documents, he was charged in 2001 in Indiana with distribution of more than 50 grams of crack cocaine.
Cronin said his client, who admitted to struggles with addiction, needed to find a straighter path.
"He knows he has to, once and for all, end his addiction and stop fueling other people's addiction," Cronin said.
Tarver was a leading member of Cairo community organizing group Men of Power Women of Strength, which has worked to bring investment and development to the city. Much of this was prompted by the 2017 announcement by the Department of Housing and Urban Development that it would be shuttering of two housing projects hundreds called home.
You have free articles remaining.
During his allocution, Tarver said he is now 15 percent owner of several proposed businesses and housing developments that are slated to come to town.
"I thought my good was going to outweigh my bad," Tarver told the court. "I was in too deep."
He said he sowed many seeds, some bringing hope to his community and family, others bringing pain.
Steven Tarver, Shawn's brother and business partner, said Shawn was instrumental in bringing the developers in and creating momentum with the projects. However, he said his brother's legal problems have not harmed the progress of the developments.
"I think we are on the right path," Steven Tarver said.
Shawn Tarver told the court he fell back into criminal activity after losing a daughter in 2010 and seeing his marriage dissolve.
"I didn't understand life (then) as I do now," Tarver said.
Gilbert discussed with Tarver his previous stay in prison, from which he was released early.
"Honestly, maybe you should have stayed incarcerated a little bit longer," Gilbert said after asking why Tarver hadn't learned from the experience.
Tarver said before his arrest, he prayed, often nightly, for God to give him a way out and believes he was given that.
"God answered my prayers by putting me in here," Tarver said.
He told the court that when he gets out, he will have a better foundation in his life that he will be able to build on, something he said he didn't have when he got out the first time.
After hearing from Tarver, Gilbert announced the sentence. He granted the defense's request for the minimum of 262 months to be followed by five years of mandatory supervised release.
Tarver will be about 65 when he is released, should he serve his full term. Tarver will be up for potential release after serving 80 percent of his sentence.