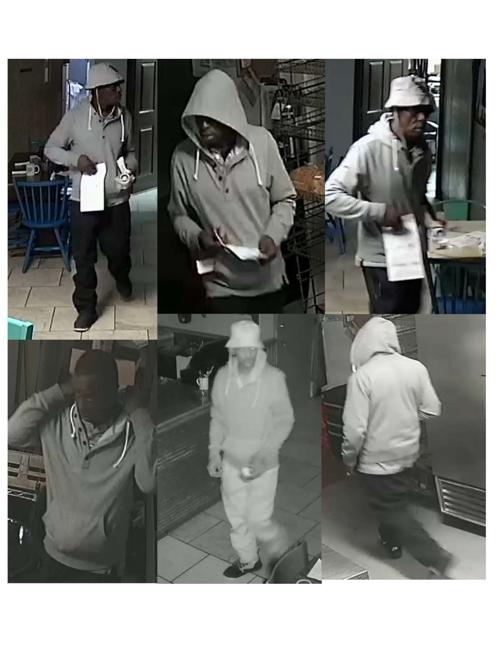 CARBONDALE — Carbondale police are seeking the public's help in identifying a person captured in surveillance footage allegedly stealing from a business. 
Officers responded at 7:17 a.m. May 12 to a business in the 900 block of South Illinois Avenue to investigate a burglary, according to a department news release. 
During the investigation, officers learned the suspect unlawfully entered the business twice between 9:33 p.m. on May 11 and 2:07 a.m. May 12 and stole cash and other property from the business, police said. 
Officers reviewed video surveillance from the business. Police described the suspect as between 40 and 50 years old, black, male, and wearing a gray hoodie, dark pants, dark Nike shoes and a light-colored, wide-brimmed hat.  
The Carbondale Police Department is asking for community's assistance in identifying the suspect.
Anyone with information about this incident is encouraged to contact the police department at 618-457-3200 or Crime Stoppers at 618-549-COPS.