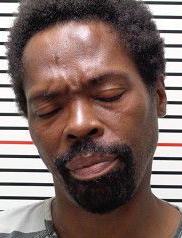 Alphonso Higgins, 48, was originally sentenced to 24 months of probation after pleading guilty on Jan. 19, 2017. Carr says he did not comply with the terms of the probation as ordered, so his probation was revoked and he was resentenced.
A Carbondale man has been charged with aggravated battery after a stabbing Wednesday morning, according to the Carbondale Police Department.
On Oct. 5, 2016, the Carbondale Police Department received a report of a stabbing in the 400 block of James and Thelma Walker Avenue. Upon arrival, officers found a male who was stabbed and bleeding on the floor gasping for air.
An eyewitness told the police Higgins knocked on the door and when the victim answered, Higgins began to swing his arms. The victim then ran into the kitchen and collapsed, bleeding from what seemed to be a stab wound.
Higgins was located by the police shortly afterward and searched, revealing he was also in possession of a controlled substance.