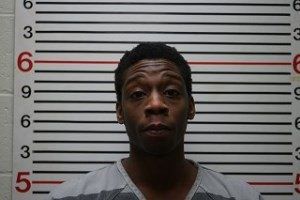 A Carbondale man was sentenced Monday to time in state prison after being found with a handgun in October.
According to a news release from Jackson County State's Attorney Mike Carr, Nanshon G. Gibbs, 24, was sentenced for being a felon in possession of a handgun. The news release said Gibbs was in the passenger seat of a vehicle that was pulled over Oct. 4 in Carbondale for expired registration.
You have free articles remaining.
The release said when asked, Gibbs gave several fake names to officers before giving his real name. The release said officers smelled marijuana in the vehicle and performed a search of the car, where they found a 9 mm pistol in the glove compartment. Gibbs admitted that it was his, telling officers he found it near a dumpster.
Gibbs pleaded guilty Monday to the charge of unlawful possession of a weapon by a felon and was sentenced to two years in the IDOC to be followed by one year of mandatory supervised release.