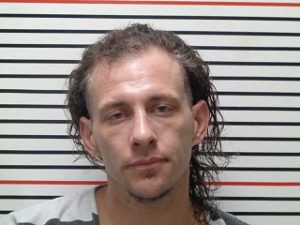 After violating the terms of his probation, a Carbondale man has been sentenced to the Illinois Department of Corrections.
According to a news release from the Jackson County State's Attorney's Office, Joshua Stephens, 32, was sentenced Thursday to eight years in the IDOC for aggravated battery in connection to an incident from May 2018.
You have free articles remaining.
The release said officers responded to a business on Walnut Street in Murphysboro and found a man who was bleeding from his nose and had a visible laceration on the inside of his lower lip. He told police that Stephens had attacked him and taken his bike.
After pleading guilty to the charge in December, Stephens was sentenced to 18 months probation, which he was found to be in violation of on May 15. During his sentencing hearing Thursday it was revealed that Stephens was charged May 2 with aggravated battery and burglary — it is alleged that he was attempting to break into a car in Carbondale when the owner stopped him and he attacked the owner.
The release said the 2019 charges were dropped.