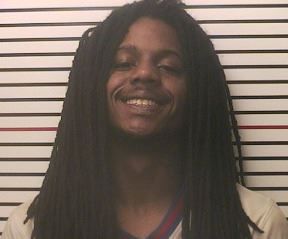 Carbondale Police have identified a suspect in the shooting that injured one person this past Friday.
According to a news release from Carbondale Police Department, police have a warrant for the arrest of Nicholas A. M. Hastings, 23, of Carbondale, in connection with the shooting that happened in the 800 block of West High Street.
The warrant charges Hastings with aggravated battery with a firearm and armed robbery. Bond has been set at $750,000. Police say Hastings should be considered armed and dangerous. Anyone with information about his whereabouts is asked to contact Carbondale Police Department at 618-457-3200.
According to an earlier release from the department, the victim was treated at Memorial Hospital of Carbondale for a gunshot wound that was not life-threatening. The victim said he met with a female acquaintance — a juvenile who has been arrested — on High Street, when the suspect displayed a firearm and demanded property from the victim. Hastings allegedly shot the victim in the abdomen.