Carbondale police are looking for a suspect who they say was involved in a battery in June on The Strip.
According to a Wednesday news release from the Carbondale Police Department, officers responded at about 12:26 a.m. June 29 to the 500 block of South Illinois Avenue. Two victims reported being battered by unknown suspects while they were walking on the sidewalk on The Strip.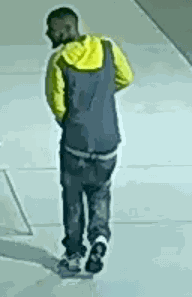 The victims were taken to Memorial Hospital of Carbondale, where they were treated and released. Police did not give details about the victims' injuries.
One suspect was described as a black male wearing a black and yellow jacket. Police released a surveillance image of the suspect. They did not provide a description for any of the other potential suspects involved.
Anyone with information about the incident is asked to call the Carbondale Police Department at 618-457-3200 or Crime Stoppers at 618-549-2677.