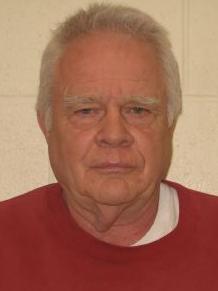 SESSER — Ned Mitchell, the former longtime mayor of Sesser, is facing five felony counts after he was arrested on charges of unlawful possession of methamphetamine in mid-January.
Mitchell is charged with felony possession of a controlled substance, felony manufacturing or delivery of a controlled substance near a school, public housing or public park, and two felony counts of Category 1 armed violence, assessed when a person commits a felony while possessing a dangerous weapon.
Mitchell was also charged with felony permitting unlawful use of a building, assessed to a person who "controls a building," and "knowingly grants, permits or makes the building available for use for the purpose of unlawfully manufacturing or delivering a controlled substance," per Illinois statute.
In all, Mitchell faces two Class 4 felonies and three Class X felonies, according to court records website Judici.
The Class X felonies are not probation-eligible, and carry mandatory prison sentences between six and 30 years.
Citing Mitchell's long career as a public official in Franklin County, the court assigned a special prosecutor to Mitchell's case, Franklin County State's Attorney Evan Owens said.
Mitchell, 70, served as mayor of Sesser from 1979 to 2013, when he was defeated by current Mayor Jason Ashmore. He also served briefly in the Illinois Senate when he was appointed to fill an unexpired term in 1999.
He will be prosecuted by David Rands of the Illinois Office of the State's Attorney Appellate Prosecutor, Owens said.
A call to Mitchell's cellphone Monday went straight to voicemail. Rands could not be reached for comment Monday afternoon.
Mitchell, and Elaina Kays, 42, of Sesser, were arrested Jan. 15 after police executed a search warrant on Mitchell's residence in Sesser, according to a news release from the Sesser police department.
During the search of the home, police found methamphetamine and drug paraphernalia, the release stated.
Both paid 10 percent of their bail amounts set by a judge and were released from jail the day after the arrest. Mitchell posted $1,500 and Kays $2,000.
According to records on Judici, Kays also is facing Class X felony charges of manufacturing or delivery of a controlled substance near a school, park or public housing, and armed violence, and a Class 4 felony charge of possession of a controlled substance.