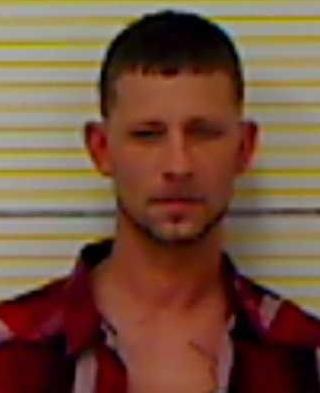 CHESTER — The Chester man accused of killing Chester Police officer James Brockmeyer in 2016 will present his case to Judge Richard Brown in May instead of facing a jury trial.
The attorney for Jason Stoker, the man who is accused of leading Brockmeyer in a high-speed crash that caused the officer's death, entered a waiver of jury trial in January.
The murder case against Stoker has seen long delays as prosecution and defense have waited on evidence, namely a reconstruction of the high-speed chase and single-vehicle crash that killed Brockmeyer, as well as the results of the federal meth case against Stoker.
Stoker is charged with first-degree murder and reckless homicide in Brockmeyer's October 2016 death. Police narratives say Stoker led officers on a high-speed chase on rural roads outside of Chester — he was suspected to be connected with the sale of methamphetamine. During the chase, Brockmeyer's vehicle overturned, and he died in the crash.
Stoker's attorney couldn't be reached for comment, however, Randolph County State's Attorney Jeremy Walker provided some insight into why a defendant may choose to forego their right to a jury trial — prior to being elected, Walker was himself a defense attorney.
"There were many reasons I would discuss with a client about the decision to waive jury or not. For example, a type of defense you may want to present could be better understood by a Judge, whom is versed in the law, rather than a lay person," Walker wrote in a Friday email.
"Sometimes the nature of the case lends itself better to a Judge, whom again is more trained in the law and not looking at the visceral or emotional component of a case, as opposed to a jury whom may let those emotions influence them," Walker wrote.
Walker said these are merely examples of why someone would waive a jury trial, and were not meant to suggest any were the basis for Stoker's decision.
Walker said despite the high-profile nature of the case — media coverage has been extensive on Stoker's trial and Brockmeyer's death — jury contamination has not been a concern, at least as far as he is aware. He said the defense has never brought up a wish to change the venue of the trail.
Days before Stoker waived his right to a jury trial, he pleaded guilty in federal court to a one-count indictment charging conspiracy to distribute more than 50 grams of methamphetamine.
The maximum sentence for the crime is 10 years to life in prison.
Sentencing for Stoker's federal meth charge is scheduled for May 11, while his bench trial in Randolph County will begin May 14.