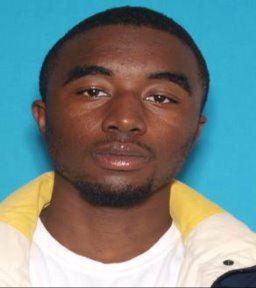 MURPHYSBORO — Court dates are still pending for Tyren Johnson, one of two men indicted in the November murder of 27-year-old Keon Cooper on Carbondale's downtown Strip.
Cooper was talking to three men at about 1:20 a.m. Nov. 3 in a parking lot in the 500 block of South Illinois Avenue in Carbondale — the Strip — when he was shot, police have said. Two of the suspects were armed with handguns, and police indicated they fired at Cooper. Then, the three suspects fled in a black newer model Kia Optima or similar vehicle, police said.
Cooper was taken to Memorial Hospital of Carbondale, where he was pronounced dead.
On Nov. 7, Johnson was arrested in Sikeston, Missouri, by Heartland Fugitive Task Force in Southeast Missouri and the Sikeston Department of Public Safety. According to an Associated Press report, Johnson was found in a Sikeston apartment, where authorities also found two guns and $15,000 worth of illegal drugs, including crack cocaine, ecstasy and marijuana. A 20-year-old Charleston, Missouri, man, who also was in the apartment, was charged with drug and gun crimes, according to the report.
You have free articles remaining.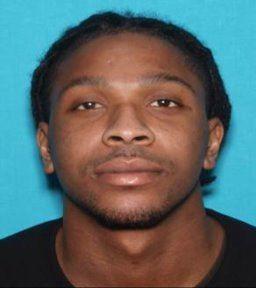 Later in November, a grand jury sent a bill of indictment with two counts of first-degree murder naming as co-defendants Johnson and Olando T. Sheron, who is still at large. According to court documents, the two are alleged to have acted together and are both charged in Cooper's death on Nov. 3.
As authorities still search for Sheron, Johnson has not yet been provided an initial hearing on the charges. Scott County, Missouri Chief Deputy Ron Merideth said Johnson was recently transferred to the Missouri Department of Corrections for a parole violation. According to the MDOC inmate list, Johnson is finishing a 10-year sentence for counts including assault and manufacturing imitation drugs.
Jackson County State's Attorney Mike Carr said normally his office would file an extradition request with Missouri. However, because Johnson is currently housed in the Missouri Department of Corrections, the procedure has changed. He said his office is in the process of making a detainer request to have Johnson brought to Jackson County.
When asked about Johnson's right to a speedy trial, which typically is calculated at 120 days from being charged, Carr said the clock has not yet started. Carr said it will start once Johnson is brought to the jurisdiction he is charged in.
CARBONDALE — "In this candlelit circle ... what we are here is something bigger than each one of us could be alone," said Minister Karen Knodt…
As to whether prosecuting the shooting case will have to wait until Sheron is arrested, Carr was clear. "That will not hold up the trial," he said.
Carr said the case, which charges Johnson as a co-defendant with Sheron, can be severed to prosecute each man individually.
618-351-5823
On Twitter: @ismithreports