MURPHYSBORO — The De Soto woman who solicited her lover to kill her 76-year-old husband in 2017 has been sentenced to 20 years in state prison.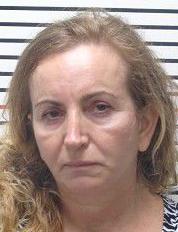 According to a Friday news release from Jackson County State's Attorney Michael Carr, Carmen G. Stonemark, 55, pleaded guilty to solicitation to commit murder and concealment of a homicidal death.
Stonemark was indicted last year on charges that she asked James Michael Deese, 52, of De Soto, who the state's attorney indicated in the news release was her lover, to kill her husband, 76-year-old Frank Stonemark.
Frank Stonemark's dismembered body was found in rural Carbondale after Deese admitted he killed Stonemark with the victim's wife's help.
You have free articles remaining.
Deese pleaded guilty last July to first-degree murder and concealment of Stonemark's body. According to previous reporting in The Southern, he told investigators that he strangled Stonemark at a De Soto home and that Carmen Stonemark was present. He said the two removed Frank Stonemark's body from the home, then hid his remains in rural Carbondale. The two returned later and dismembered Frank Stonemark's body with a chainsaw, maul, pruning saw and pocket knife, Deese told investigators. They placed the pieces in trash bags and then burned the remains.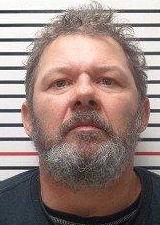 Deese told investigators he had previously worked for Frank Stonemark. 
According to court records, Carmen Stonemark had reported her husband missing on Oct. 30, after he was murdered. She told police that the two had argued the day before, and her husband had left.
Stonemark was sentenced to 17 years on the solicitation charge and three years on the concealment charge. She will serve at least 85% of her 17-year sentence and 50% of her three-year sentence. She was ordered to begin serving her sentence immediately. After she serves her prison term, she will be on mandatory supervised release for four years, according to the news release.
Deese is set to be sentenced in Jackson County Court on Aug. 9, according to court records website Judici.