BENTON — The West Frankfort man accused of murdering a woman and abusing her corpse will appear in court Wednesday for a motion hearing requesting blood, urine and hair follicle tests.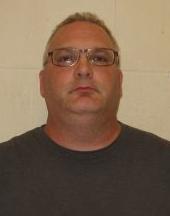 Thomas McCoy, 48, was charged in Franklin County on Aug. 13 with two counts of first-degree murder, concealment of a homicidal death and abuse of a corpse in connection with the death of Kendra M. Ardery, 29.
McCoy is being represented by Franklin County attorney Aaron Hopkins. Hopkins told The Southern he was appointed to represent McCoy after his client was deemed to be indigent by the court, and because all of the court's public defenders cited conflicts of interest.
You have free articles remaining.
During the Friday hearing in which Hopkins was appointed to represent McCoy, Hopkins requested the tests and the court scheduled a motion hearing on the matter for 1:30 p.m. Wednesday.
Hopkins said he ordered the tests of hair, blood and urine for "fact-finding" purposes.
"Certainly our hope is that anything we find will assist in his defense in some way," he said.
Hopkins said the motion would allow for the results of the test to be released only to him. However, if the results provide evidence of his client's innocence, he said he certainly would release them to the state.
The motion needed to be filed, Hopkins said, because McCoy is still in custody. Because of his indigent status, the state will need to pay for the testing.