MURPHYSBORO — A Du Quoin man was sentenced Tuesday to more than three years in prison for violating parole this past May, according to Jackson County State's Attorney Michael Carr.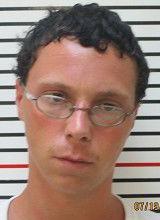 James Moody, 27, was sentenced to 42 months in the Illinois Department of Corrections for charges of aggravated domestic battery.
On July 19, 2015, Carbondale Police officers were dispatched to a business after witnesses reported they saw Moody hit and drag a woman across the parking lot. The victim told officers that Moody had struck her in the head, knocking her to the pavement.
Carr said Moody then placed the victim in a headlock and dragged her across the parking lot, causing her to lose consciousness. He said officers observed visible injuries to the victim and several witnesses corroborated her account of the incident.
In November 2015, Moody pleaded guilty to aggravated domestic battery, a Class 2 felony. He was sentenced to 30 months of probation and had to comply with certain terms to stay out of jail.
On May 13, Moody admitted he violated those terms, but Carr didn't specify what happened. He was re-sentenced to the 42-month prison term and will also serve a four-year period of mandatory supervised release upon his release.
The Carbondale Police Department investigated the case and it was prosecuted by Assistant Jackson County State's Attorney Penny Pierson. Moody was represented by Jackson County Public Defender Tim Ting, according to court documents.