HARRISBURG — Brian Burns, the former physician convicted in December of murdering his estranged wife more than four years ago, will likely spend the rest of his life behind bars after a Saline County judge sentenced him Tuesday to 40 years in prison for the crime.
Burns, 61, was arrested in March 2016 after his estranged wife, Carla Burns, had been reported missing days earlier. The two had been separated and were in the process of getting divorced — this was Burns' motive for killing his wife, State Appellate Prosecutor Matt Goetten posited to the jury during five days of testimony in his December murder trial. Burns' defense argued during the trial that her death by shooting was not intentional.
"My wife died accidentally," Burns said Tuesday during his statement of allocution. He asserted his innocence before he was sentenced to four decades in state prison, while blaming the court for everything from his mother's death while he was in prison to the deaths of many hypothetical patients he said he could have treated as a physician had he not been, he said, wrongfully incarcerated.
Burns said he was not able to enter evidence during the trial that he said could have exonerated him. After the Tuesday hearing, Burns' defense attorney, Duane Verity, explained that this supposed evidence was a truth serum test that the court would not allow. "Truth serum" is a phrase that refers to drugs administered to a person that allegedly prevent them from lying.
Judge Walden Morris on Tuesday said after hearing all the evidence and Burns' own statement of allocution, he found Burns to be "a danger to society." He sentenced him to 40 years in the Illinois Department of Corrections for the charge of first-degree murder, to be served consecutively with a five-year sentence for the charge of concealment of a homicidal death.
Consecutive sentencing means Burns will have to complete each prison term before the next one begins.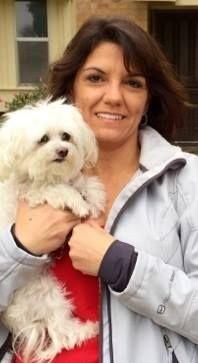 Carla Burns was 49 when she was killed. She had been a nurse, and she taught at Southeastern Illinois College. She was a mother of two. Written victim impact statements from Carla's two sons were not available Tuesday and her children were not available for comment.
Burns convicted nearly 4 years after crime
Brian Burns did not face trial in his wife's killing until nearly four years after the crime took place. He was tried on the attempted kidnapping of the county's top prosecutor before he faced trial on the murder and concealment charges.
During his closing arguments in the December murder trial, Goetten, the special prosecutor, argued that Burns was motivated to kill his wife after she filed her taxes separately from him in 2016 as the couple's divorce was pending. After Carla Burns refused to amend her tax return, Goetten said, Brian Burns started to weigh his options.
"I think this is where the seed is planted for Brian Burns to murder his wife," Goetten said during the trial.
Jurors heard testimony that alleged Brian Burns shot his wife and then burned her on a pyre. The prosecution argued Burns later shoveled Carla Burns' ashes into buckets and scattered them around his rural Saline County property.
In some ways, these were not facts Burns' defense disputed, but instead tried to reframe. Burns told investigators that his wife had asked him to teach her to shoot a pistol the day she died. She had come by Burns' home to pick up their dog, Chloe, of whom they shared custody.
Burns said she tried to fire the gun one-handed, but the recoil caused the pistol to be aimed at her head before it went off, killing her. Burns said during testimony that, in a state of intense grief, he decided to cremate her and spread her ashes on their property, which he said he understood to be her final wishes.
However, hours of videotaped interviews with Burns, both in police custody and before his arrest, show him telling the story multiple ways. He started off saying he didn't know where she was when police were investigating her disappearance. His story later morphed into a shooting lesson gone wrong. He blamed his inconsistencies on amnesia caused by witnessing his wife's death.
"He was trying to tell the story, but not directly," Goetten said during closing arguments.
The jury returned a guilty verdict on Dec. 17 after deliberating for more than four hours.
Without a body, and without other physical evidence, Burns defense attorney Verity wondered how his client could be convicted.
"I didn't hear any evidence," Verity said Tuesday, referring to the December trial. He said all the prosecution had was "speculations."
After Tuesday's hearing, Goetten said it was the whole of this circumstantial evidence that he believed to be so damning: Burns' erratic behavior and circumspect interactions with police as well as his ever-changing story and his demeanor on the stand were what swayed the jury, he said.
618-351-5823
On Twitter: @ismithreports