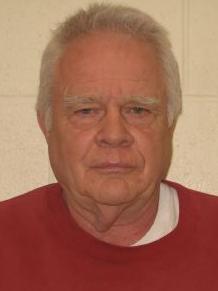 SESSER — Despite being charged with drug- and weapons-related crimes, former Sesser Mayor Ned Mitchell does not stand to lose his state-funded pensions.
Mitchell was charged earlier this month with five felonies after a search of his house in January led to his arrest. Mitchell was charged with felony possession of a controlled substance, felony manufacturing or delivery of a controlled substance near a school, public housing or public park, and two felony counts of Category 1 armed violence, assessed when a person commits a felony while possessing a dangerous weapon.
SESSER — Ned Mitchell, the former longtime mayor of Sesser, is facing five felony counts after he was arrested on charges of unlawful possessi…
According to previous reporting by The Southern, he also was charged with felonious permitting unlawful use of a building, assessed to a person who controls a building, and "knowingly grants, permits or makes the building available for use for the purpose of unlawfully manufacturing or delivering a controlled substance," quoting in part 720 ILCS 570/406.1 of the Illinois Controlled Substance Act.
In all, he faces two Class 4 felonies and three Class X felonies, according to court records website Judici.
According to Illinois Municipal Retirement Fund Communications Manager John Krupa, the pension Mitchell paid into over his three decades as Sesser's mayor is safe.
"In general, a retiree does not lose his/her pension if convicted of a felony not related to past IMRF employment," Krupa wrote in an email Wednesday.
Krupa went on to write that a person could lose his or her state pension if found to have committed a crime related to their state position.
It would appear that this would be the case for other state employee pensions, as well. The Illinois Pension Code as found in the Illinois Compiled Statute has similar language.
"None of the benefits herein provided for shall be paid to any person who is convicted of any felony relating to or arising out of or in connection with his or her service as a member," Section 40, Chapter 108.5 of the ILCS reads.
According to Illinois' Better Government Association, a nonpartisan watchdog group, as of 2017 Mitchell had a total state pension that provided more than $50,000 a year that he drew from his time as mayor, a state employee and as a legislator.